Use mobile channels to create strong customer relationships and support personalised, contextual interactions at each customer journey stage.
The Adobe Digital Trends Report found that 87% of executives believe that the events of 2020 to 2021 rewired customers to be digital first. Because mobile moments connect physical and digital experiences, mobile is more important to the customer journey than ever before.
Built on the Adobe Experience Platform, Adobe Journey Optimizer provides the key capabilities to make it all happen.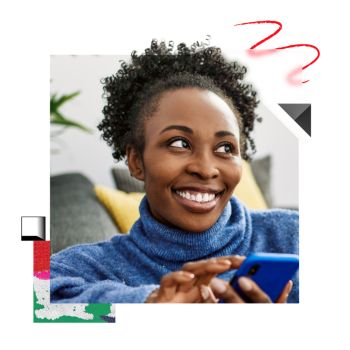 See what makes mobile marketing work.
Message designer
Create messages for all your mobile channels from one place using drag-and-drop simplicity.
Push notifications
Include copy and rich media in your notifications to increase engagement.


SMS text messages
Create personalised SMS messages with one-to-one offers in campaigns and journeys.
In-app messages

Personalise in-app messages based on customer profile attributes, app usage history and device location.
Location-based triggers

Trigger actions based on many attributes of your customers, including current location.


Omnichannel orchestration
Combine planned marketing outreach campaigns with real-time, one-to-one messages into a single customer journey. Both types of engagement can be triggered based on a customer's actions, location, joining or leaving a segment and other factors.