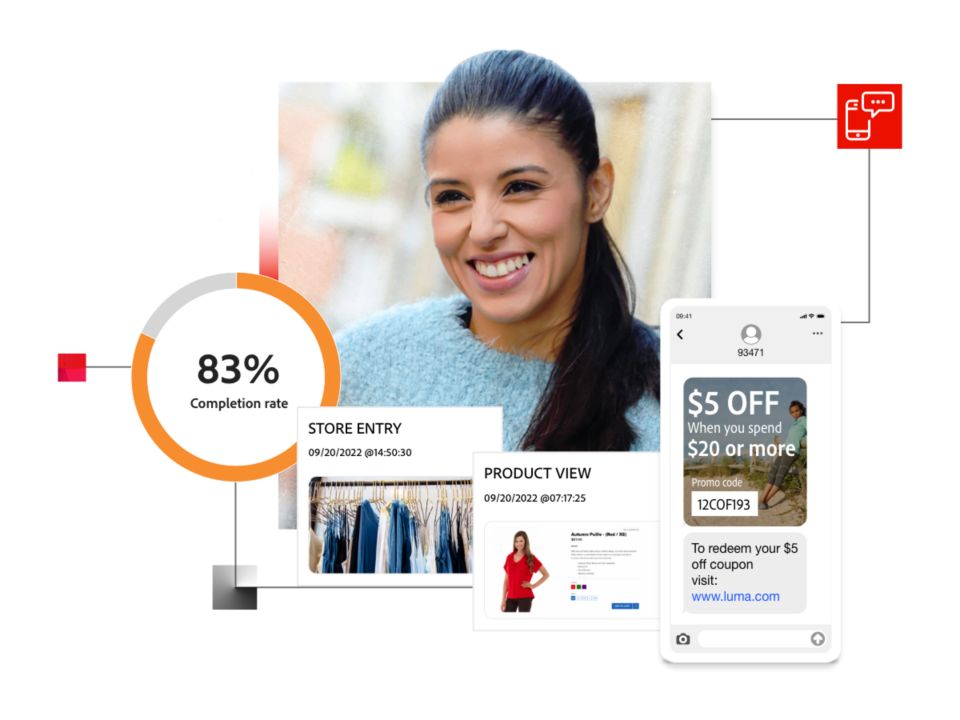 Generarás fidelidad con tus clientes si te adaptas a sus gustos
Los clientes de telecomunicaciones y sus expectativas cambiaron. Además, seguirán cambiando. No se trata solo de cumplir con sus expectativas, sino de anticipar a la tendencia.
Descubre cuál es el siguiente paso que darán tus clientes para tenerlo todo listo cuando lo den
No importa si tus clientes emplean servicios con o sin cable: tienes que conocer los datos para saber qué quieren y contar con la agilidad operacional necesaria para ofrecérselo en el canal que elijan. Si ves todos los pasos del recorrido con claridad, puedes cerciorarte de que el último paso sea la conversión.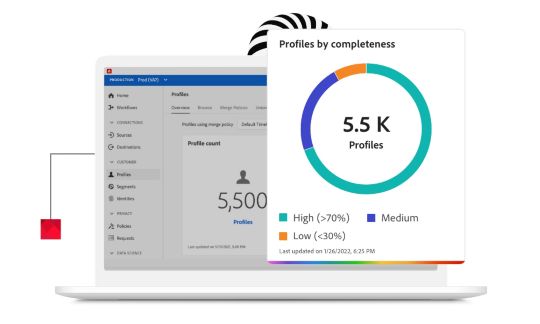 Perfiles unificados para experiencias de telecomunicaciones personalizadas
Para conseguir, y mantener, la atención de los suscriptores hay que dejar atrás los enfoques aislados y lograr una interacción personalizada. Con la unificación de los perfiles a través de la IA y los datos de fuentes primarias puedes crear experiencias personalizadas en tiempo real para los suscriptores.
Experiencias digitales y dinámicas que llegan en el momento justo
Interactúa con los clientes adaptándote a sus condiciones y momentos con recomendaciones personalizadas, autoservicio digital, pagos más rápidos y adaptación en tiempo real.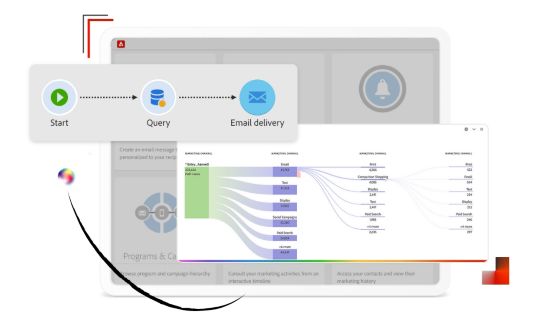 Recorridos del cliente organizados que llegan a cada canal
Garantiza una experiencia personalizada y fluida en cada fase del recorrido del cliente, independientemente de que completen su recorrido en canales digitales o cambien a mitad de recorrido a la tienda minorista o el centro de llamadas.
Descubre cómo nuestros clientes del sector de las telecomunicaciones alcanzan el éxito al crear experiencias asombrosas.
Please make sure that the "dexter.base.react.umd" and "dexter.base.consonantcardcollection" clientlibs have been added to the template's Page Policy
Aprende a optimizar tus experiencias de telecomunicaciones.
Please make sure that the "dexter.base.react.umd" and "dexter.base.consonantcardcollection" clientlibs have been added to the template's Page Policy