How to Manage Compliance Workflows and Mitigate Risk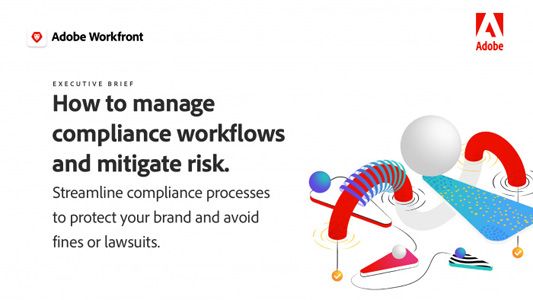 ---
Compliance is essential . . . stress is not
Protecting your brand, your reputation and your clients is just as important—if not more—as delivering work on time. But compliance processes are complex, take up time and can be a huge burden on your team. How do you make sure the project you're producing is compliant with regulations while also producing your best work? And how can you protect your brand from lawsuits and fines without overburdening your team? Learn how to give your team the tools they need to:
Reduce risk for your brand and your customers
Automate approval chains
Deliver quality work on time
Fill in the form to download the Whitepaper.
Please share some contact information to download the whitepaper.