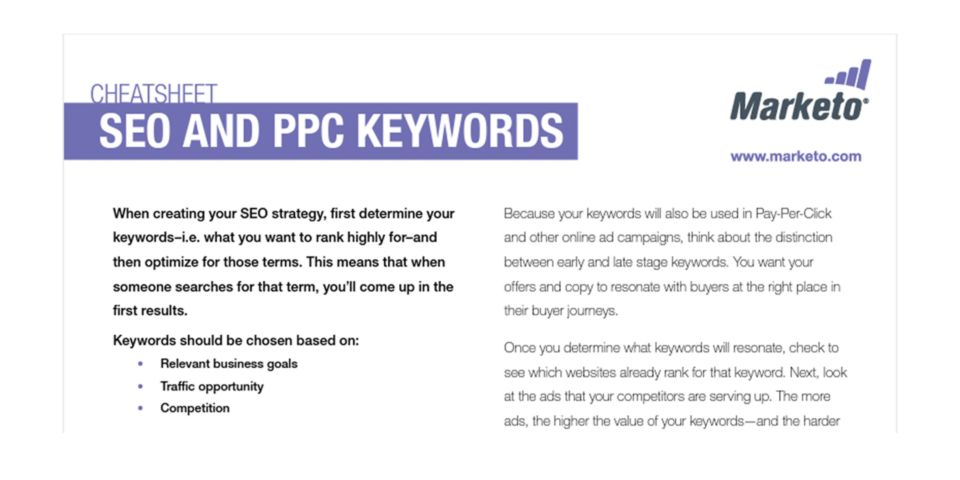 ---
When creating your SEO strategy, first determine your keywords – the words and terms you want to rank highly for in search results – and then optimize for those terms. This means that when someone searches for that term, you'll come up in the first results. But which keywords should you choose? And how can you use keywords in your website copy and Pay-Per-Click (PPC) ads?
Download this cheat sheet for a handy guide to choosing and researching keywords, using them in PPC ads, and creating a keyword document to help you organize your SEO strategy.
Please share some contact information to download the article.