Power Up Your Customer Experience with Marketo Engage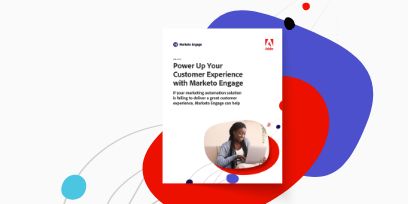 Agility, adaptability and an automation solution are must-haves for any modern marketing team. But as the consumer landscape and customer expectations change and evolve before our very eyes, your team's strengths can only go so far if your marketing automation solution is holding you back.
In this eBook, learn how Marketo Engage can supercharge your customer experiences and make your marketing efforts more engaging, more impactful and better aligned with sales to boost revenue.
Please share some contact information to download the eBook