Adobe Digital Price Index
Cet indice des prix du digital est la mesure la plus complète de l'inflation dans l'économie digitale. Il est calculé grâce à Adobe Analytics et à sa capacité à convertir des téraoctets de données en insights exploitables.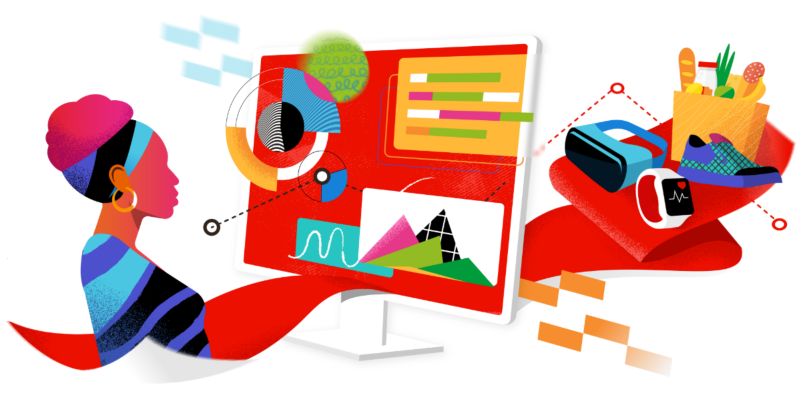 L'indice des prix du digital est conçu sur le modèle de l'indice des prix à la consommation, publié par le U.S. Bureau of Labor Statistics, et se base sur l'indice des prix de Fisher pour suivre les tarifs en ligne.
---
Tenez-vous au courant des derniers chiffres de l'inflation grâce à l'indice des prix du digital.
Adobe Digital Price Index (DPI)
Year-over-year percentage change for DPI and select categories.
YoY percent change from February 2021/2022
Latest figures
DPI for February 2022 (month-over-month).
Plus de 100 millions de codes SKU analysés
Lisez nos derniers articles pour voir ces chiffres en contexte.
Adobe Digital Price Index : l'inflation en ligne atteint un niveau record de 3,6 %.
En février, les prix ont battu le record précédemment atteint en novembre 2021 (3,5 % d'augmentation en glissement annuel). L'augmentation la plus élevée a été enregistrée dans l'habillement, tandis que les outils et le bricolage ont subi la hausse la plus forte de l'année.
Adobe Digital Price Index : en janvier, l'inflation en ligne reste élevée, avec un taux de 2,7 %.
Janvier a marqué le 20e mois consécutif d'inflation en ligne. Les prix de l'alimentation et des fournitures médicales ont atteint des records, alors que ceux des appareils électroniques continuaient à baisser. Consultez notre alerte presse pour en savoir plus. 
Développé par Adobe Digital Insights (ADI) en partenariat avec des économistes de renom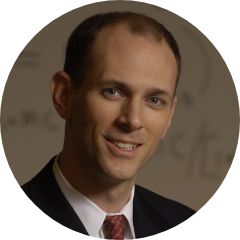 Professeur d'économie à la Booth School of Business de l'Université de Chicago et ancien président du Comité des conseillers économiques du Président Barack Obama
Professeur à l'Université de Stanford, Département Économie, professeur invité de la Réserve fédérale de San Francisco et membre des comités de rédaction de plusieurs journaux financiers
L'indice des prix du digital fournit des insights sur votre activité. Téléchargez le rapport pour en savoir plus.
Lisez le rapport complet pour obtenir un éclairage approfondi de l'économie mondiale et comprendre les implications pour les entreprises et les consommateurs du monde entier. Voici ce que vous apprendrez :

Tendances des prix
Les consommateurs peuvent savoir quel est le moment le plus opportun pour acheter des billets d'avion, des téléviseurs, des produits alimentaires, etc.

Impact mondial
Les entreprises peuvent comprendre l'impact de leurs stratégies tarifaires et leur influence sur les tendances des prix à l'échelle mondiale.

Insights complets
Les décideurs politiques peuvent développer des plans d'action en fonction de la parité du pouvoir d'achat, des zones urbaines et rurales, etc.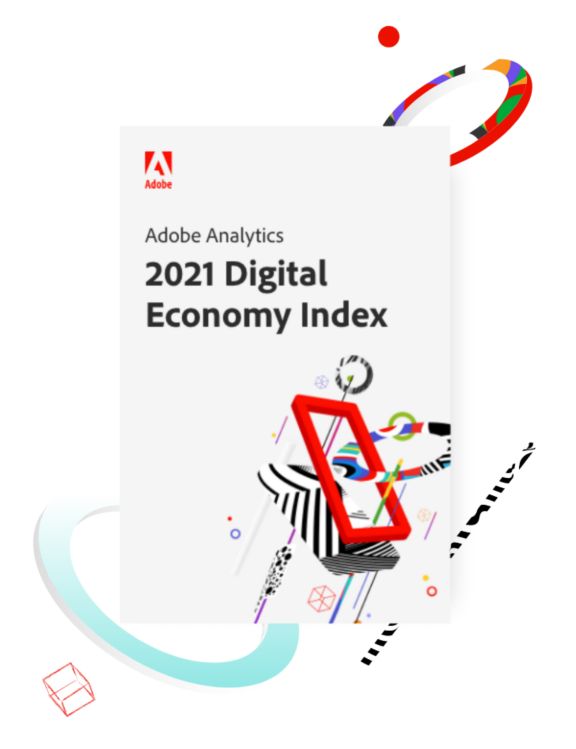 Découvrez comment Adobe Analytics aide les entreprises à transformer les données en insights.
Please make sure that the "dexter.base.react.umd" and "dexter.base.consonantcardcollection" clientlibs have been added to the template's Page Policy