Lever gepersonaliseerde content voor elke sitebezoeker, bekend of anoniem, om betekenisvolle ervaringen te creëren die hen direct aanspreken.
---
Zorg dat je website precies passend aanvoelt voor elke bezoeker.
Een webpagina die de wensen van elke bezoeker spiegelt, vergroot de betrokkenheid en de doorgebrachte tijd op de site, en leidt tot meer conversies. Door bij elk bezoek relevante ervaringen te leveren kun je elke bezoeker laten zien dat je hun wensen begrijpt en ze wilt helpen, ongeacht waar ze zich bevinden in hun customer journey.
Met webpersonalisatie van Adobe Marketo Engage kun je gepersonaliseerde content bieden voor elke sitebezoeker, ook als ze anoniem zijn. Trigger en filter automatisch gepersonaliseerde lead- en accountgebaseerde ervaringen op basis van content die kopers het meest relevant vinden. Terwijl firmografische, geografische en gedragsdata het mogelijk maken om webervaringen en aan te passen en kopers te boeien met content die voor hen het belangrijkst is. En met ingebouwd A/B-testen en andere prestatiecijfers kun je vol vertrouwen snel je ervaringen optimaliseren met je beste content.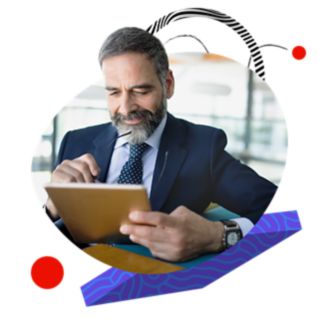 Kijk hoe deze functie werkt.
Richt je op lead- en accountgebaseerde doelgroepen
Gebruik geschiktheids-, intentie- en betrokkenheidsdata op lead- en accountniveau naast gedragstriggers om je webbezoekers te segmenteren voor zowel binnenkomende als ABM-strategieën.
Identificeer anonieme bezoekers om hun eerste ervaring te personaliseren.
Integreer gepersonaliseerde assets in je bestaande websitecontent in real-time
Zet specifieke content, widgets, gepersonaliseerde aanbiedingen, aankondigingen en meer in om je websitebezoekers sterker te betrekken
Optimalisatie van content
Evalueer je campagnes met A/B/n-testen waardoor de allerbeste content automatisch wordt geselecteerd en doorgezet.
Voeg voorspellende content toe met AI van Adobe Sensei om automatisch de personalisatie te optimaliseren.
Bekijk een samenvatting van de belangrijkste cijfers over je gepersonaliseerde webcampagnes, waaronder klikken, directe conversies, conversiepercentage en geassisteerde conversies.
Analyseer webbezoekers op de beste organisaties, de beste verwijzingen en segmenten in real-time.
Zorg voor verkoop met goedgetimede, praktische rapporten van bezoeken door targetaccounts voor ABM.
Meer informatie over webpersonalisatie in Marketo Engage
Bouw een website met maximale betrokkenheid, conversie en retentie.
Klanten van vandaag verwachten meer dan een doorsnee klantervaring. Ga aan de slag met de integratie van webpersonalisatie in je marketingstrategie met onze Introductory Guide to Web Personalization (Inleidend handboek voor webpersonalisatie).