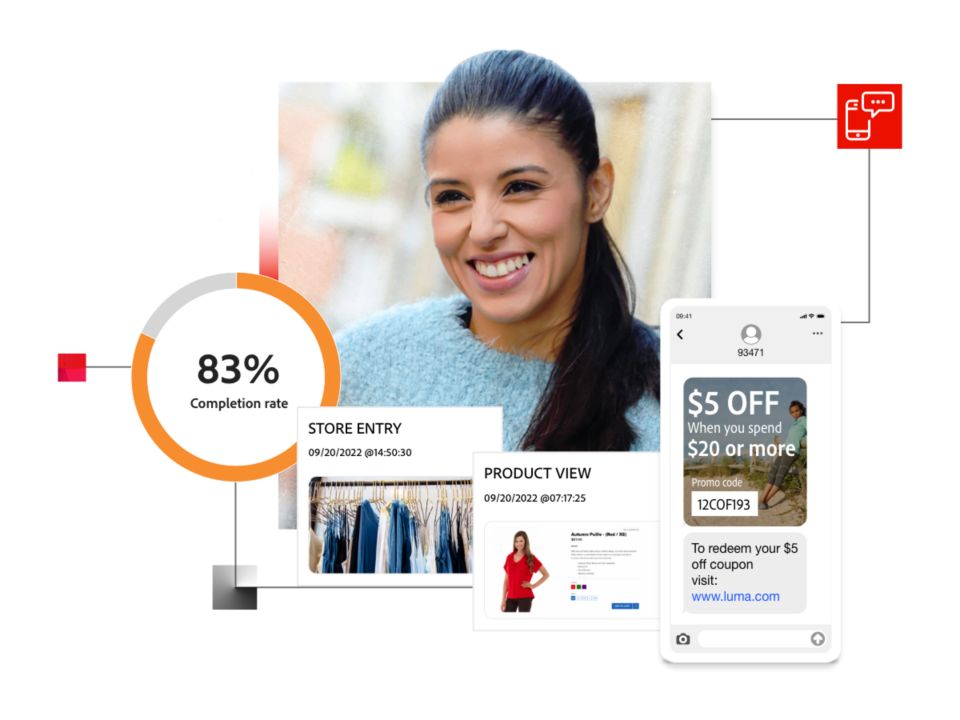 Pour fidéliser la clientèle, vous devez parler sa langue.
Dans le secteur des télécommunications, la clientèle et ses attentes ont évolué, et ce n'est que le début. Il ne s'agit pas simplement de répondre aux attentes d'aujourd'hui, mais d'anticiper celles de demain.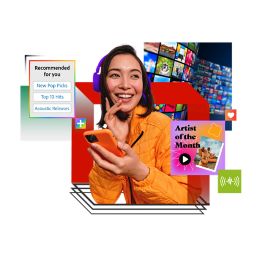 Des stratégies de personnalisation gagnantes.
Découvrez les stratégies adoptées dans le secteur des médias, du divertissement et des télécoms pour renforcer les interactions et fidéliser la clientèle. 
Repérez l'orientation que prend votre clientèle pour agir lorsqu'elle arrive à destination.
Que vos clients utilisent des appareils filaires, sans fil ou les deux, vous avez besoin de visibilité sur les données pour savoir ce qu'ils veulent, ainsi que d'agilité opérationnelle pour répondre à leurs attentes sur leurs canaux de prédilection. Des étapes clairement définies tout au long du parcours sont synonymes de conversion à l'arrivée.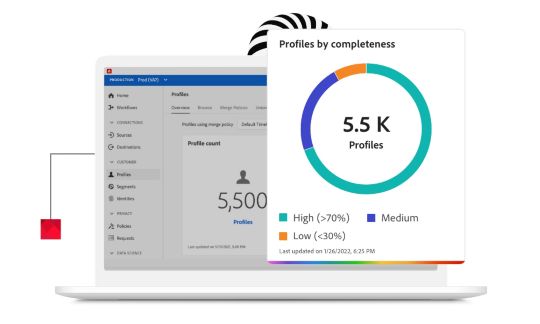 Unifiez les profils pour personnaliser les expériences de télécommunications.
Pour capter et maintenir l'attention des personnes détentrices d'un abonnement, il convient d'abandonner les anciennes approches cloisonnées au profit d'interactions personnalisées. En unifiant les profils grâce aux données first-party et à l'IA, vous pouvez créer des expériences personnalisées en temps réel pour votre audience.
Déployez des expériences digitales dynamiques qui arrivent au moment opportun.
Interagissez avec votre clientèle selon ses propres termes et au moment qui lui convient en misant sur des recommandations personnalisées, le libre-service digital, des paiements plus rapides et la personnalisation en temps réel.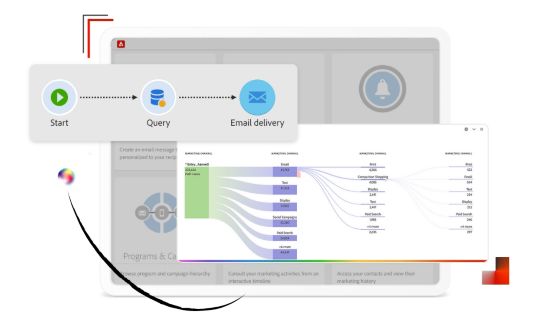 Orchestrez des parcours client qui touchent tous les canaux.
Offrez une expérience personnalisée fluide à chaque étape du parcours client, qu'il se déroule en intégralité sur les canaux digitaux ou qu'il bascule en magasin ou vers le centre d'appel en cours de route.
Découvrez comment notre clientèle du secteur des télécoms tire son épingle du jeu en créant des expériences d'exception.
Please make sure that the "dexter.base.react.umd" and "dexter.base.consonantcardcollection" clientlibs have been added to the template's Page Policy
Découvrez comment personnaliser vos expériences de télécommunications.