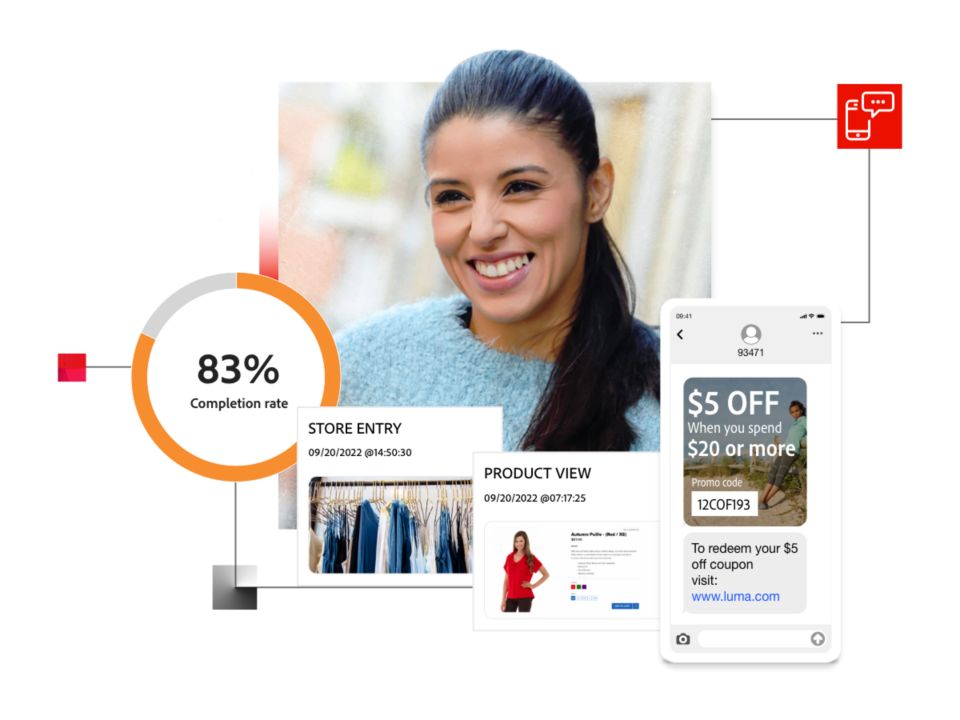 I clienti non ti lasciano se parli la loro lingua.
I clienti delle telecomunicazioni sono cambiati, così come le loro aspettative. E sappiamo bene che continueranno a cambiare. Non è solo questione di soddisfare le loro aspettative oggi, ma anche di prevedere in quale direzione andranno.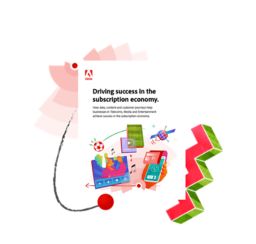 Contenuti giusti al momento giusto grazie ai dati.
Leggi Arrivare al successo nell'economia dell'abbonamento: distinguiti con contenuti ed esperienze basati sui dati. 
Scopri dove sono diretti i clienti per farti trovare pronto al loro arrivo.
Che i tuoi clienti utilizzino servizi wireless, cablati o di entrambi i tipi, hai bisogno di visibilità sui dati per capire cosa vogliono e di agilità operativa per offrirglielo sul loro canale preferito. Con una visione chiara di ogni fase del percorso, puoi fare in modo che la destinazione sia la conversione.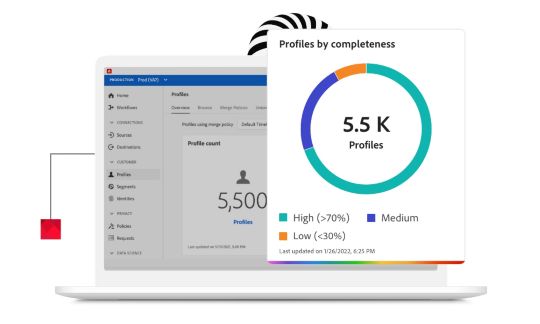 Profili unificati per esperienze di telecomunicazione personalizzate.
Per conquistare e tenere viva l'attenzione degli abbonati, è necessario superare gli approcci in silos alle interazioni personalizzate. Unificando i profili attraverso l'intelligenza artificiale e dati di prime parti, puoi creare esperienze personalizzate in tempo reale.
Esperienze digital-first dinamiche che arrivano proprio al momento giusto.
Interagisci con i clienti alle loro condizioni e rispettando i loro tempi con suggerimenti personalizzati, self-service digitale, procedure di check-out più rapide e personalizzazione immediata.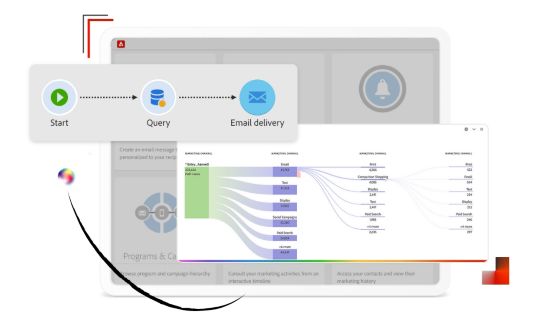 Customer journey coordinati che raggiungono ogni canale.
Garantisci un'esperienza personalizzata e lineare in ogni fase del customer journey, indipendentemente dal fatto che il cliente completi il percorso sui canali digitali o scelga di deviare su un punto vendita al dettaglio o un call center a metà strada.
Scopri come i nostri clienti nel settore delle telecomunicazioni hanno fatto successo creando esperienze di alto livello.
Please make sure that the "dexter.base.react.umd" and "dexter.base.consonantcardcollection" clientlibs have been added to the template's Page Policy
Impara come personalizzare le esperienze di telecomunicazione.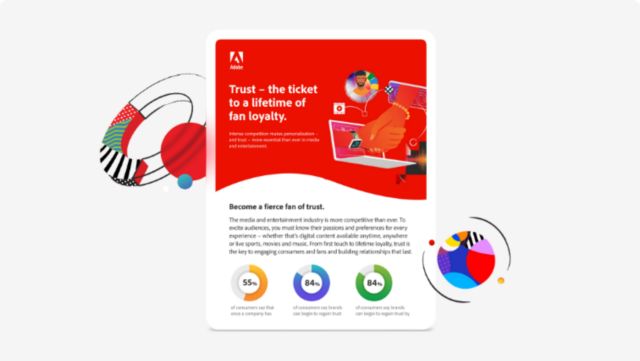 La lealtà si fonda sulla fiducia.
Leggi l'infografica Fiducia: la chiave per una fedeltà incrollabile e scopri perché la fiducia è essenziale per coinvolgere e creare relazioni durature.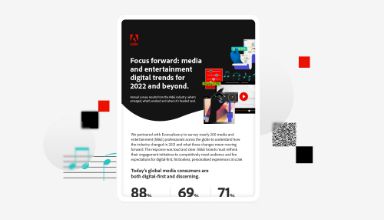 Scopri gli ultimi trend digitali dei media e dell'intrattenimento.
Scopri cosa serve per catturare l'attenzione del pubblico, dei fan e degli abbonati quest'anno e in futuro.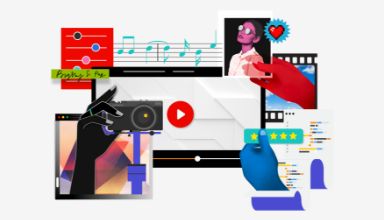 Stupisci il tuo pubblico con la personalizzazione.
Scopri cosa serve per catturare e mantenere l'attenzione del pubblico, dei fan e degli abbonati nel report Tendenze digitali 2022: media e intrattenimento in primo piano.
Please make sure that the "dexter.base.react.umd" and "dexter.base.consonantcardcollection" clientlibs have been added to the template's Page Policy