Una experiencia de compra personalizada que es música para sus oídos.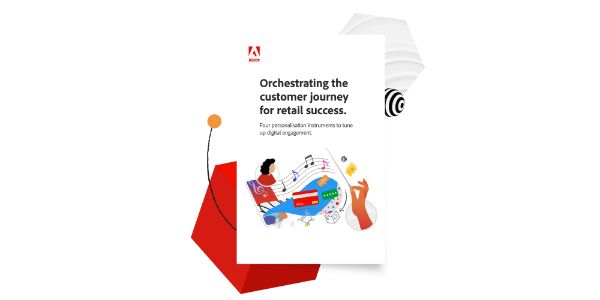 Dar siempre en la tecla a lo largo del recorrido del cliente es complicado, hasta que cuentas con los instrumentos adecuados. Lee Orchestrating the Customer Journey for Retail Success para descubrir cómo: 
Gestionar contenido personalizado 
Crear una visión unificada de cada cliente 
Hacer que los datos y la información sean procesables 
Obtén la guía.
Adobe, the Adobe logo, Creative Cloud, and the Creative Cloud logo are either registered trademarks or trademarks of Adobe in the United States and/or other countries. All other trademarks are the property of their respective owners.
© 2023 Adobe Inc. All rights reserved.