Diffusez le contenu le plus performant sur votre site web comme dans la boîte de réception des clients grâce au potentiel prédictif de l'IA d'Adobe Sensei.
---
Le parcours client est dynamique. Optimisez votre contenu pour vous y adapter.
Aujourd'hui, un contenu à jour ne suffit plus. Il n'est plus possible d'attendre une réunion pour identifier le contenu le plus performant. Pour garder un temps d'avance sur des clients désormais constamment en ligne, il faut anticiper un minimum. 
En incorporant du contenu prédictif à votre marketing sur le web et par e-mail, vous vous assurez de proposer systématiquement l'expérience la plus pertinente à chaque utilisateur. Adobe Marketo Engage tire parti du potentiel prédictif d'Adobe Sensei pour identifier et diffuser automatiquement les assets les plus performants en temps réel auprès des audiences de leads et de comptes. 
Découvrez les avantages de cette fonctionnalité.
Détection et balisage du contenu
Détectez et balisez automatiquement tous vos assets dynamiques pour les préparer pour les recommandations et les mesures optimisées par l'IA dans vos programmes d'automatisation web et e-mail. 
Activez la découverte automatique de contenu lorsqu'un visiteur clique sur une page web associée au schéma URL que vous avez défini. 
Identifiez rapidement le contenu susceptible de devenir prédictif sur la base des parcours web courants.
Renforcez vos stratégies marketing de leads et de comptes en recommandant du contenu hautement personnalisé aux individus et comptes cibles à l'aide du moteur de segmentation de Marketo Engage. 
Créez des expériences web et e-mail hautement personnalisées, selon que le visiteur web est anonyme ou connu.
Recommandations de contenu prédictif
Incorporez des assets rich media contenant des images, des en-têtes, des appels à l'action et des descriptions à des emplacements spécifiques de votre site web pour influencer les acheteurs sur des pages clés. 
Affichez des recommandations optimisées par l'IA en utilisant une incrustation de placement de barre pour chaque visiteur web, afin d'identifier l'asset le plus performant pour lui.
Augmentez les taux d'ouverture et de clics des e-mails en adaptant votre contenu à chaque destinataire.
Objectifs et performances en matière de contenu
Ajustez l'algorithme du modèle d'IA d'Adobe Sensei pour recommander du contenu en fonction de certains indicateurs de performance, tels que les clics et les conversions. 
Bénéficiez d'une synthèse des performances mettant en avant les assets de contenu prédictif actifs, les leads directs, les vues, les performances des canaux, les taux de conversion, etc. 
Obtenez des insights sur le type de contenu qui convient le mieux aux visiteurs nouveaux et récurrents.
Découvrez plus en détail le contenu prédictif dans Marketo Engage.
Élaborez et diffusez du contenu plus efficace.
Apprenez à nouer des relations plus étroites avec la clientèle à l'aide d'expériences cohérentes et bien pensées à chaque étape du parcours marketing : lisez le guide exhaustif du marketing de contenu (en anglais).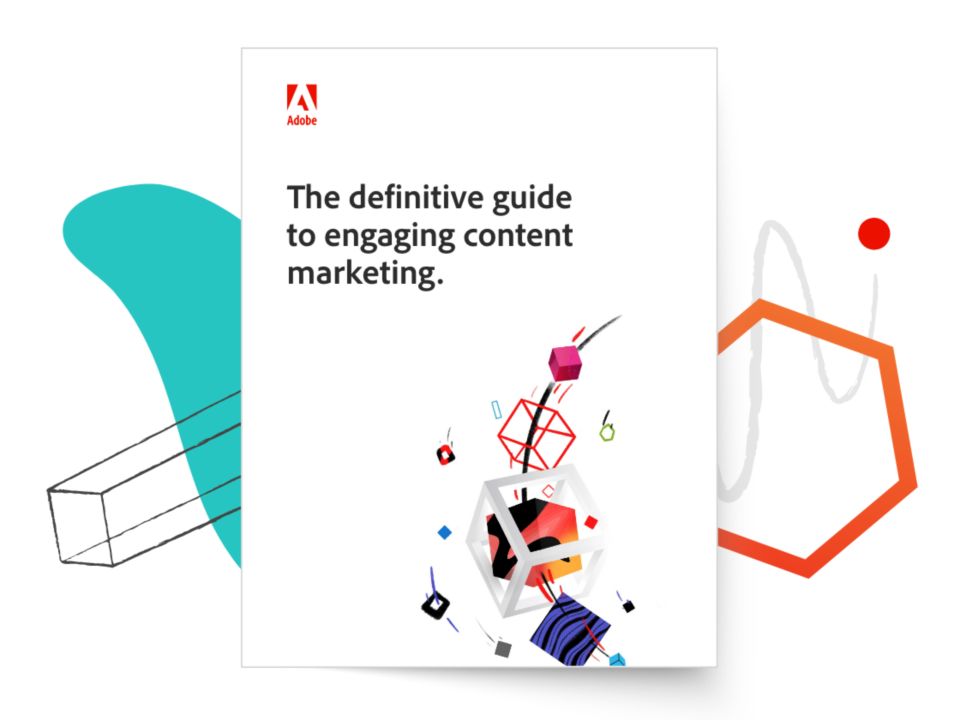 Please make sure that the "dexter.base.react.umd" and "dexter.base.consonantcardcollection" clientlibs have been added to the template's Page Policy
Voyons ensemble comment Adobe Marketo Engage peut aider votre entreprise.