Stop asking your inbox to project manage.
Packed inboxes and chat windows are not your team's road to efficiency. Connect, collaborate and simplify workflows using Adobe Workfront to launch campaigns and deliver personalised experiences at scale.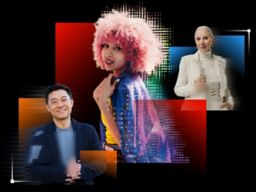 Catch up on the 2023 digital trends.
Learn why a creative approach will help you to keep up with the ever-changing needs of customers and how it's done in the 2023 Adobe Digital Trends report.
No matter your role, Workfront has your flow.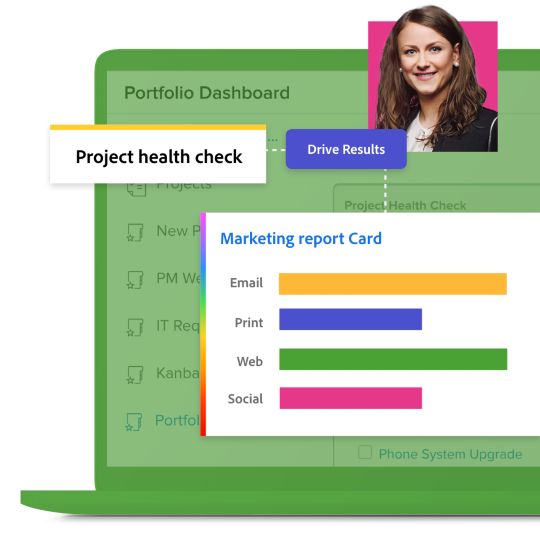 Marketing with strategy, not crossed fingers.
Bring strategy to life. Define goals and map project requests against them, connect daily tasks to strategies and boost productivity with a marketing system of record.
Plan, prioritise and iterate work. Compare project plans side by side, pick the best one, then adjust it on the fly as new data is added or market opportunities change.
Make marketing work flow. Accelerate work with automations, templates, real-time reports and marketing-focused Agile boards, as well as direct integrations with essential applications like Adobe Creative Cloud.
Ensure compliance and brand standards. Use online reviewing to let stakeholders comment, request changes and approve projects while maintaining an auditable record of change.
Deliver campaign assets for activation. Modify existing assets to kick-start new campaigns and send them directly to Adobe Experience Manager for activation. Then measure asset effectiveness and replicate what's working.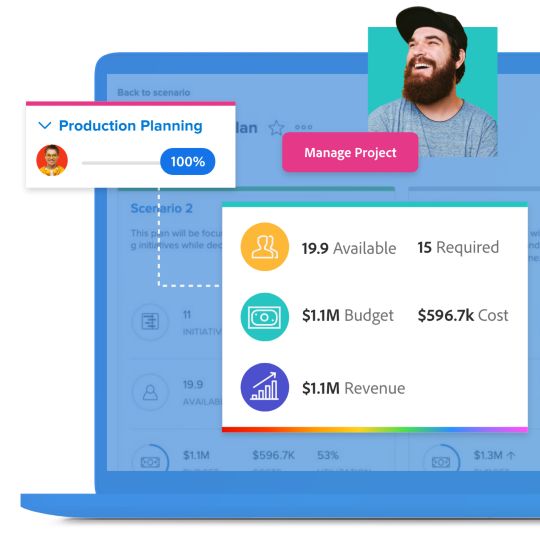 Maintain project management standards. No matter how big your org is.
Align the business strategy. Define goals, build business cases, assess strategies. Then connect daily work to goals, all while shortening PMO response time.
Deliver impact. Create project plans aligned with strategies, compare alternative scenarios, vet requests against priorities and truly understand capacity, timelines and trade-offs.
Streamline delivery. Accelerate execution with automations, templates and real-time reporting, track progress to manage risk and support multiple work methodologies, like Scrum and Kanban, in one application.
Accelerate and audit approvals. Ensure standards and maintain an auditable record of changes with tools that let teams such as IT, design, product, legal and management review, comment and approve projects online.
Stay on budget and on time. Vet processes against strategies and progress against goals, connect production to other enterprise applications for activation and measure and evaluate project effectiveness to meet the definition of done.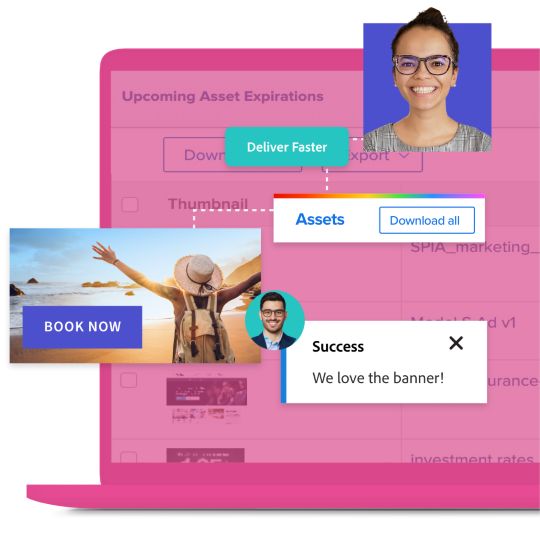 Don't just deliver. Exceed client expectations.
Drive business results. Define goals and set business strategies, then evaluate client requests against them. Streamline internal and external collaboration to deliver faster, better results.
Plan, prioritise and iterate work. Create and compare project plans side by side to determine the best route, then let automations update plans and task assignments as clients' needs shift.
Automate processes. Accelerate campaigns with a centralised  system of work, as well as automations, templates and real-time updates. Use any work methodology you like, including Agile, Kanban, Scrum, Waterfall and Gantt.
Online reviews and approvals. Keep content compliant and on brand with collaborative online reviews that let internal and external stakeholders review, comment and approve assets while maintaining an auditable record of changes
Streamline asset creation and delivery. Use tools that measure asset effectiveness then reuse existing assets as a starting point for new campaigns. Approved asset can be sent directly to Adobe Experience Manager and other solutions for activation.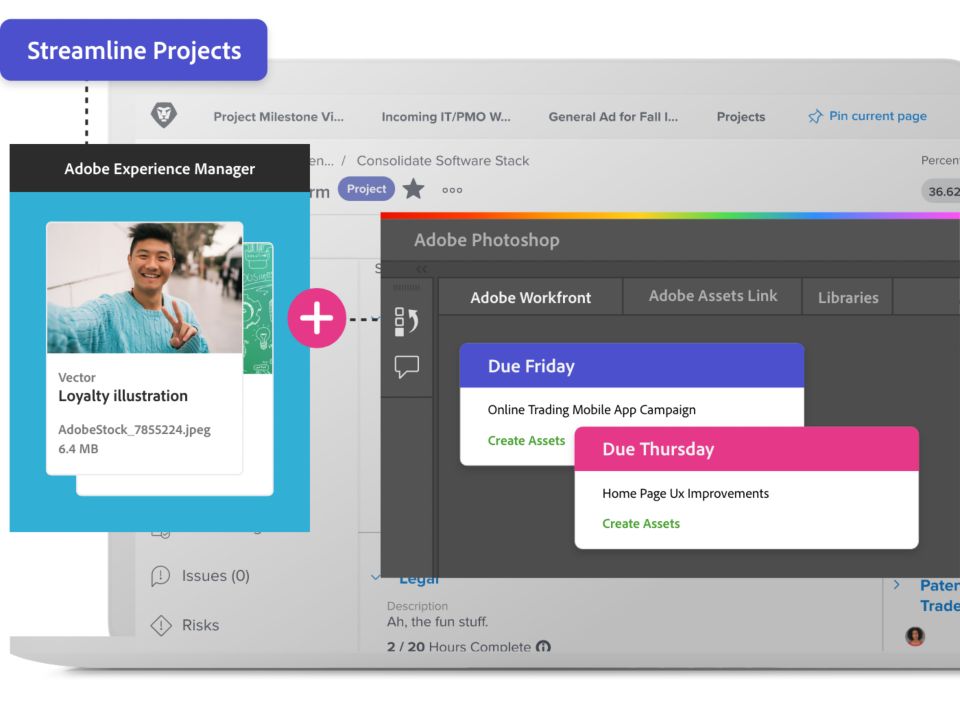 Integrate Workfront for efficiency that's unmatched.
Workfront fully integrates with Adobe Creative Cloud and Adobe Experience Manager Assets, helping you streamline project planning and execution, manage asset storage and use and provide full visibility into work context and status.
See who's working smarter — not harder — with Adobe Workfront.
"With the new tools and empowerment, we're able to have a single source of truth that the entire organisation can work from. Putting information in people's hands helps to inspire them to do the best work of their career."
Peter DeLuca, Chief Creative Officer, T-Mobile
Check out these additional resources.
See what Workfront can do for your work management needs.