Make quick learners out of customers and employees alike.
Engage customers, increase sales, and develop employee skills with Adobe Learning Manager, the award-winning learning management system (LMS) that integrates learning experiences into your brand's website and apps.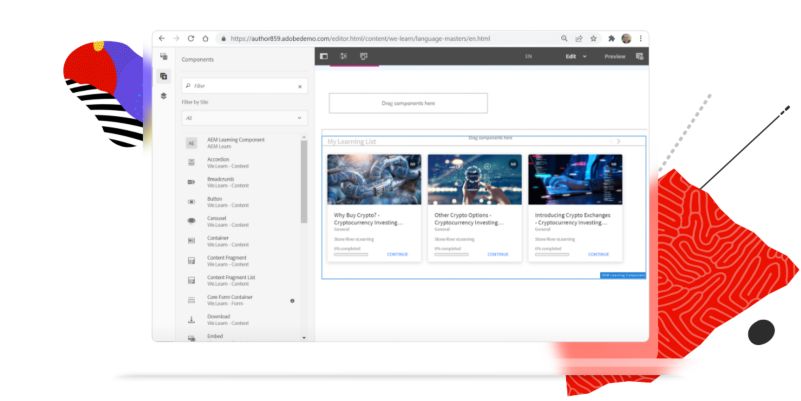 Engaged learners lead to better numbers.
Whether you're a marketer looking to make meaningful connections with your customers or you're the head of learning for your organization, Adobe Learning Manager lets you easily create personalized, on-brand learning experiences that bring a wealth of benefits.
Retain customers and employees.
Increase customer lifetime value.
Reduce customer support costs.
Boost sales team performance.
Maintain compliance through training.
Explore customer, partner, and sales training solutions.
Learning that boosts marketing and sales performance, improves customer satisfaction and retention, and drives business.​
Explore corporate training solutions.
Keep your workforce compliant and their skills sharp with a huge variety of learning content that connects with HR and learning and development software.
Year after year, Adobe Learning Manager continues to be a leader in learning management software.




Scale and diversify your learning programs.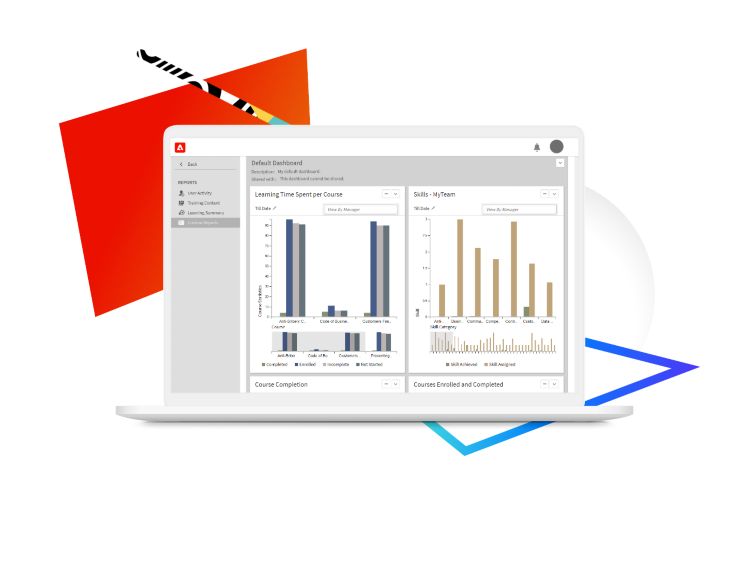 A single platform to drive every learning experience.
Support hybrid learning and create a unified learning experience with content that's available in any format across devices, letting users learn anywhere, any time, and in virtually any language.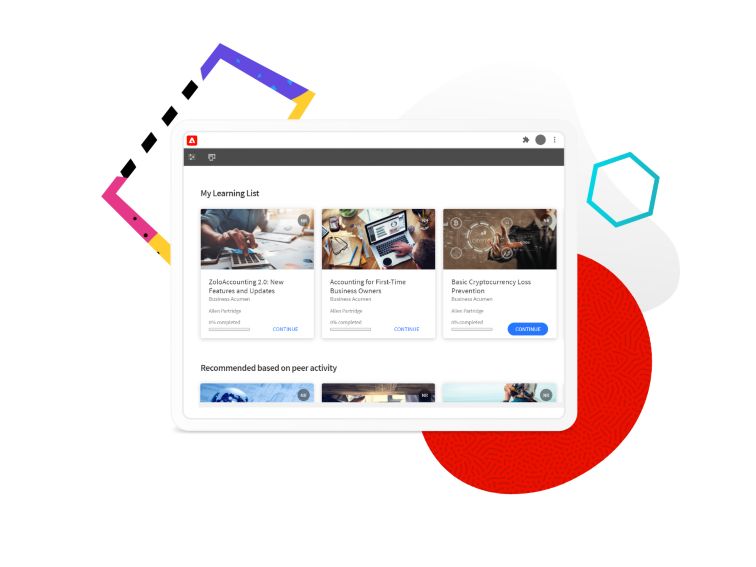 Built for personalized learning.
Machine learning (ML) and artificial intelligence (AI) tailor learning journeys with relevant recommendations that drive curiosity and motivate achievement.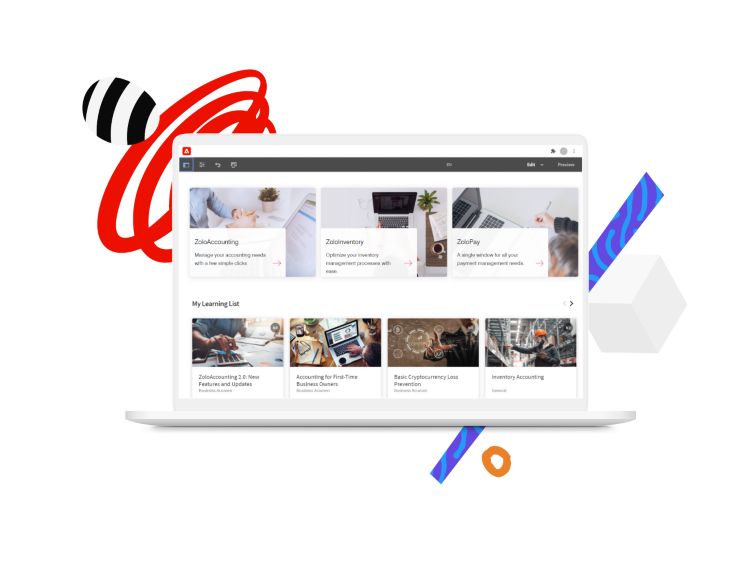 Guided learning journeys.
Create structure learning programs with internal and external learning groups, automated user onboarding, and course assignment. Enrich your course library with over 86,000 courses from the content marketplace.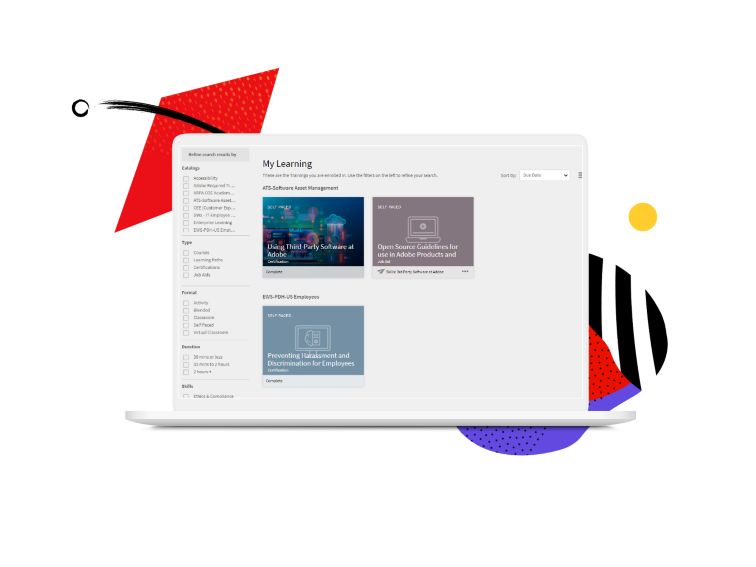 Learning that's engaging.
Social learning, gamification, alerts, leaderboards, personalized emails, and other features keep learners engaged, drive interest, and promote peer discussion.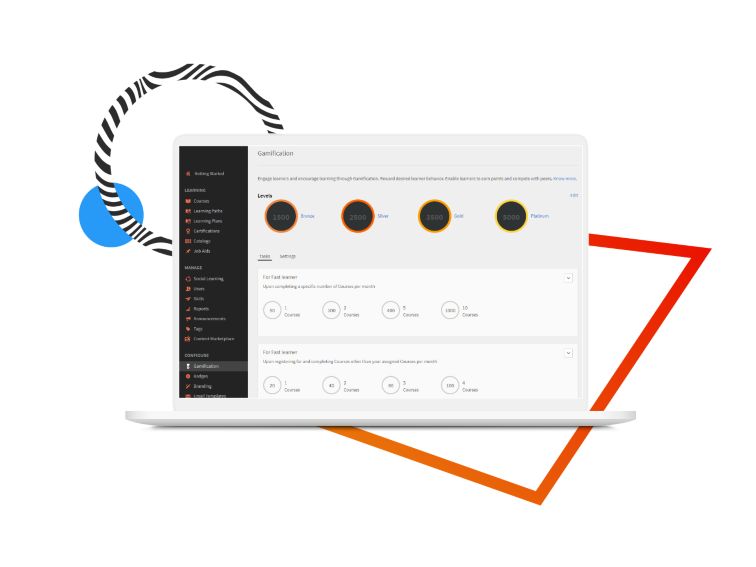 Actionable insight from analytics.
Easy-to-read, detailed reporting makes it easy to get the high-level and granular view of team progress, making it easy to plan, adjust, and strengthen your learning program as well as intervene when learners are off track.
"Simple. Elegant. Modern. Fun. We deployed in less than 80 days. It was very intuitive and we didn't need any large IT integrations."
Dr. Wanda Jean Jones, GE Healthcare
Learn how Adobe Learning Manager helps create engaging, native learning experiences across your websites and apps.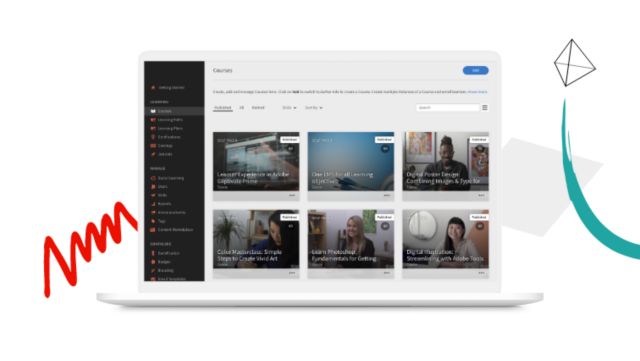 Here's your free trial of Adobe Learning Manager.
Get a free 30-day trial of Adobe Learning Manager (currently available as Adobe Captivate Prime) to learn how engaging your educational programs can be.
---
Discuss your learning programs with an Adobe Learning specialist.
Get in touch with an Adobe Learning specialist who can show you what Adobe Learning Manager can do for your business.
---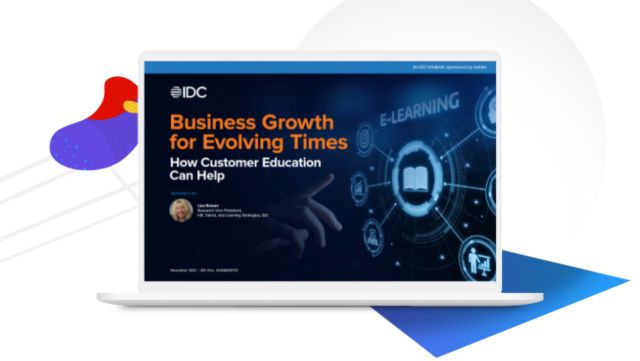 Customer education is key to business growth, according to IDC Research.
Get the IDC report and learn how customer education can help businesses continue to grow in evolving markets.
---