Make quick learners out of customers and employees alike.
Engage customers, increase sales, and develop employee skills with Adobe Learning Manager, the award-winning learning management system (LMS) that natively integrates learning experiences on any of your brand's websites or apps.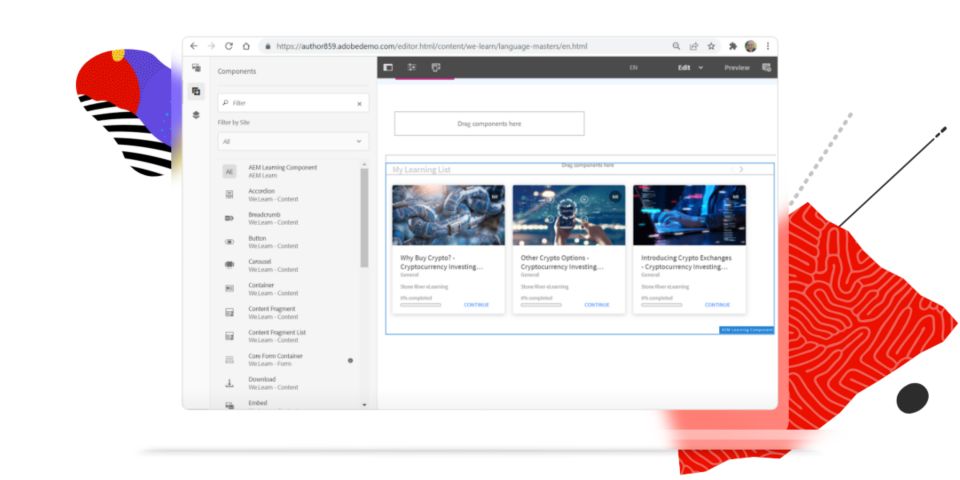 Engaged learners are good for the bottom line.
Adobe Learning Manager lets you easily create on-brand learning experiences that make learning fun, complete with gamification features, personalized recommendations, and social learning. And that brings a wealth of benefits.
Retain customers and employees.
Increase customer lifetime value.
Reduce customer support costs.
Boost sales team performance.
Maintain compliance through training.
Modern features make learning entertaining instead of a forgotten to-do list.
On-brand experiences — Headless capabilities and out-of-the-box integrations with Adobe Experience Manager Sites seamlessly plays learning content right on your webpage or employee-focused intranet site. 
Al-based personalization — The AI-powered recommendation engine delivers a personalized learning experience for each user, making learning suggestions based on their history and preferences.
Social learning — Learners can share their expertise on topic-based discussion boards and build a community dedicated to helping others gain new skills.
Gamification — Rewards like badges, points, and leaderboards incentivize continual engagement and pushes learners towards specific learning milestones.
Integration —  An extensive set of APIs connects Experience Manager Learning with a variety of enterprise software, letting you bring in complex user data, export analytics data to visualization tools, and more.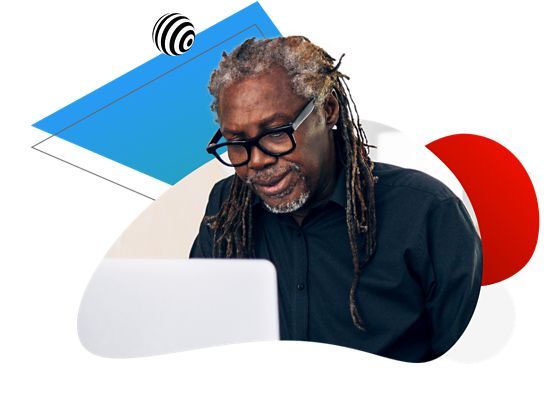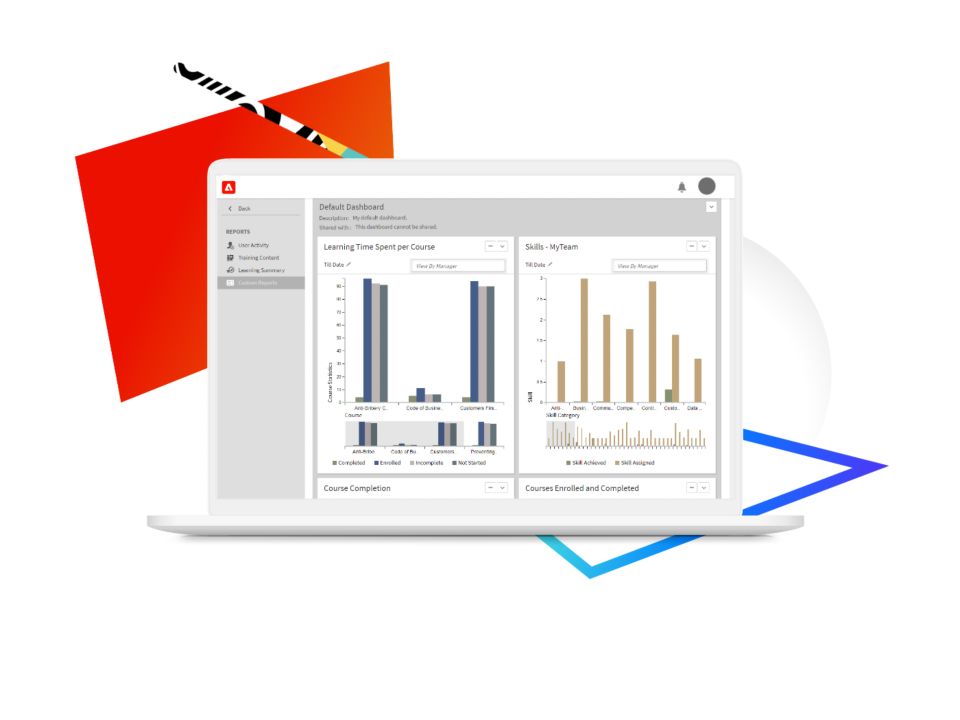 Reimagine customer education.
Encourage product adoption with effective customer education programs.
Manage customer onboarding and improve retention by tracking their progress.
Boost customer satisfaction by taking proactive decisions based on learning patterns.
Gather deep insights from detailed reports to build more effective retention marketing campaigns.

Meet your targets through training.
Empower internal and external sales teams to close more deals.
Deliver quick and effective learning materials to frontline employees at the point of need.
Train franchisee workforces to effectively adopt global brand standards.
Provide branch heads and franchisee owners with their own instance of the LMS with recommended learning programs to train employees.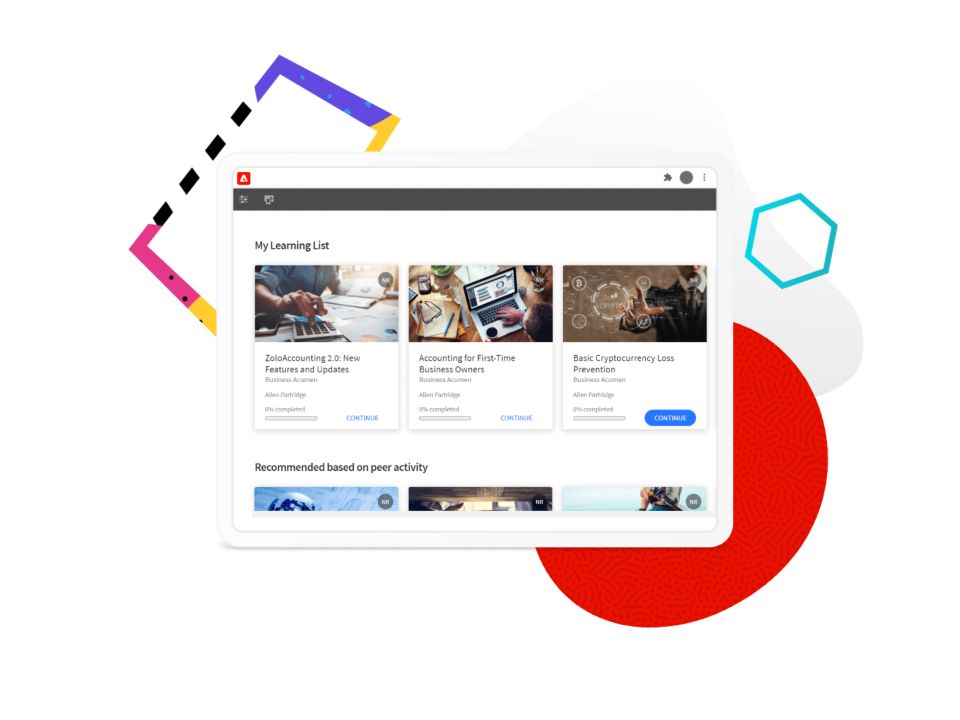 Level up your workforce's skillset.
Stay ahead of the competition with a more skilled and informed workforce.
Give employees the skills they need with the AI-powered recommendation engine.
Encourage proactive reskilling initiatives through earnable points, certifications, and badges.

Keep your enterprise audit-ready with compliance training at scale.
"Simple. Elegant. Modern. Fun. We deployed in less than 80 days. It was very intuitive and we didn't need any large IT integrations."
Dr. Wanda Jean Jones, GE Healthcare
Learn how Adobe Learning Manager helps create engaging, native learning experiences across your websites and apps.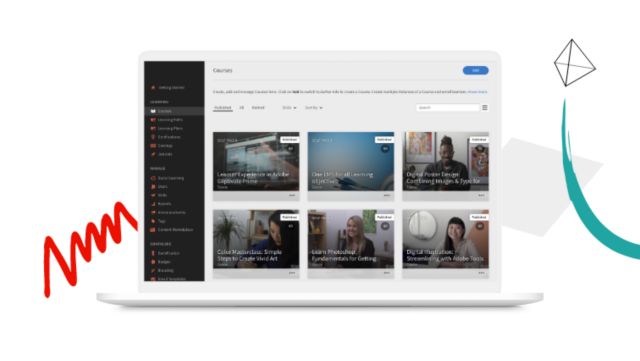 Get a free 30-day trial of Adobe Learning Manager (currently available as Adobe Captivate Prime) to learn how engaging your educational programs can be. 
---
Discuss your learning programs with an Adobe Learning Specialist.
Get in touch with an Adobe Learning specialists who can show you what Adobe Learning Manager can do for your business.
---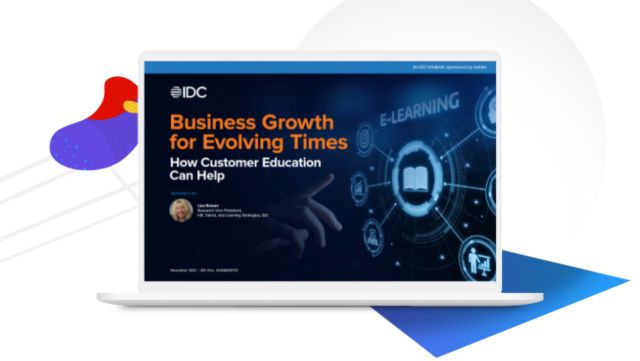 Customer education is key to business growth, according to IDC Research.
Get the IDC report and learn how customer education can help businesses continue to grow in evolving markets.
---