Adobe Experience Manager Sites Pricing
Experience Manager Sites helps you focus on growing your business with simple, easy to understand pricing that lets you start small and grow — or start big and scale up from there. Pay only for the capacity you need, so you get the best return on your investment.. 
Midsize to enterprise
We understand your needs may differ depending on your organization's size, which is why our pricing scales seamlessly for midmarket to enterprise businesses. So regardless of your size, you can better manage, analyze, and personalize your content in every channel.
Scalability
Easily scale the solution to meet your needs based on simple usage-based metrics, giving you the predictability and flexibility you need to grow your business.
"What used to take us a week can now happen in 20 minutes with Adobe Experience manager. We have the control to make changes when the market demands, allowing us to be more agile as a team."
Kamran Shah, Director of Corporate Marketing, Silicon Labs
The ROI of Experience Manager Sites
Companies saw an incredibly strong return on investment over a 3-year period.
Across marketing and IT teams using Adobe Experience Manager Sites.
Significant growth in revenue across organizations using Adobe Experience Manager Sites.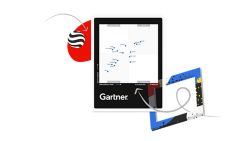 Learn how Adobe can help you deliver great digital experiences
Find out why Adobe was named a Leader among 16 vendors in the 2022 Gartner® Magic Quadrant™ for Digital Experience Platforms report.
See why The Forrester Wave™ named Adobe a Leader.
Read The Forrester Wave™: Agile Content Management Systems (CMSes), Q1 2021 to see why Adobe was named a Leader and where our solution excels.
Not ready to talk to sales?