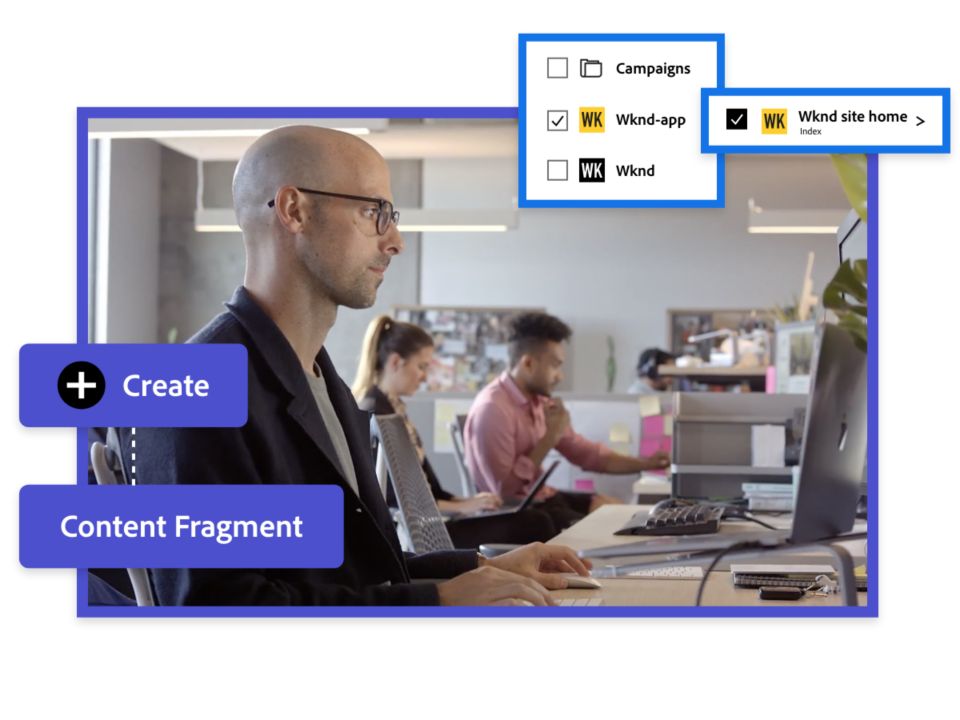 The headless CMS that powers connected experiences.
Adobe Experience Manager gives developers and business users the freedom to create and deliver content in a headless or headful model out-of-the-box so you can structure and deliver content across your favorite front-end frameworks. 
Adobe Experience Manager provides a frictionless approach to development and delivery.
The headless CMS capabilities let developers easily create responsive, personalized experiences across every customer touchpoint — including single-page apps, mobile apps, IoT, and more.
Quickly build and deliver connected experiences with powerful, comprehensive, and fully exposed APIs.

Flexible frontend JS frameworks
Reduce development time by using your own front end or our powerful JavaScript framework with out-of-the box performance enhancements.
Extend with a broad catalog of extensions or build your own integrations with our serverless third-party extensibility framework.
Create and manage content as reusable fragments that are delivered on your front-end of choice.
An extensible platform customized to work the way you want.
Start quickly, scale faster.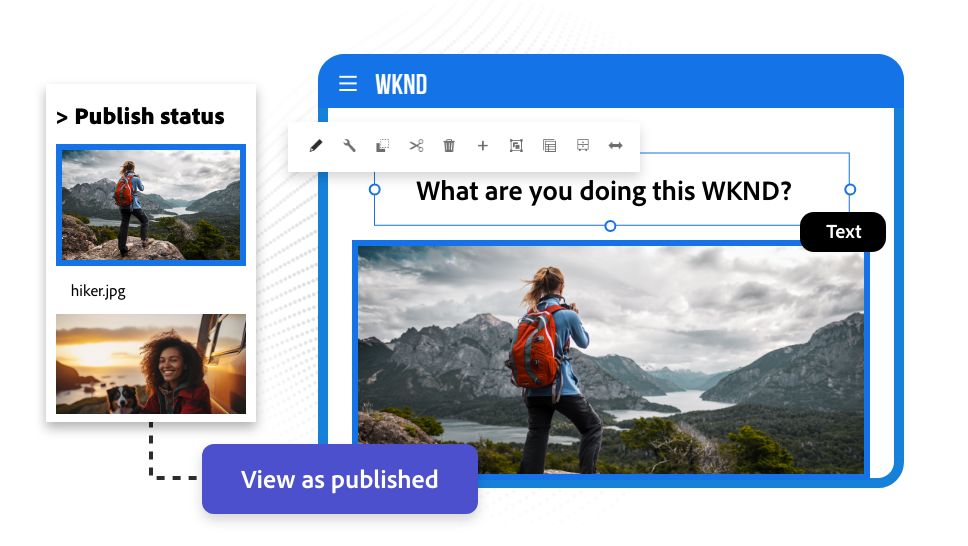 Efficient developer workflows.
Developers can launch faster and spend less time maintaining single page applications (SPAs) with ready-to-use, open-source React and Angular Core Components for common SPA elements.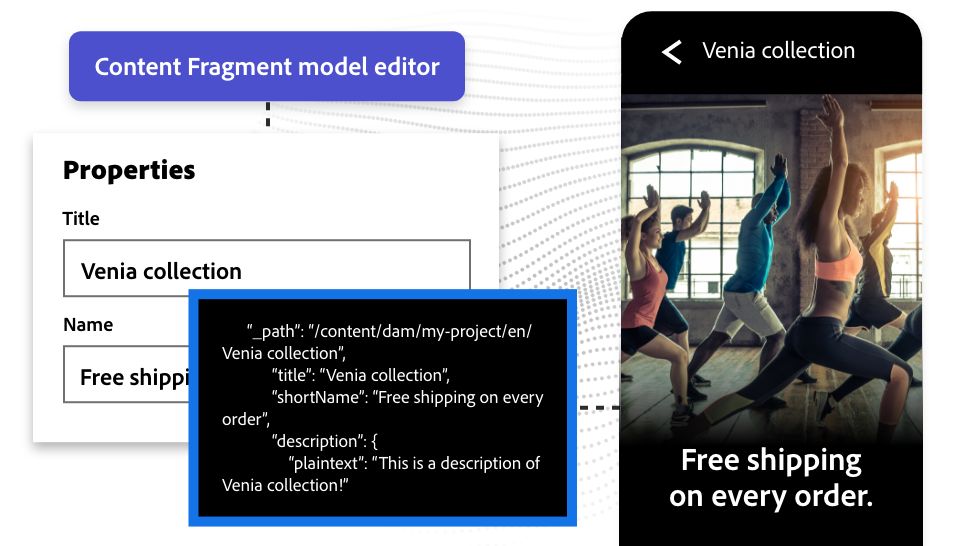 Stick with tools and languages you're already using.
Get started with the tools, systems, and languages of your choice to easily build engaging cross-channel experiences faster.
Accelerate creation and delivery.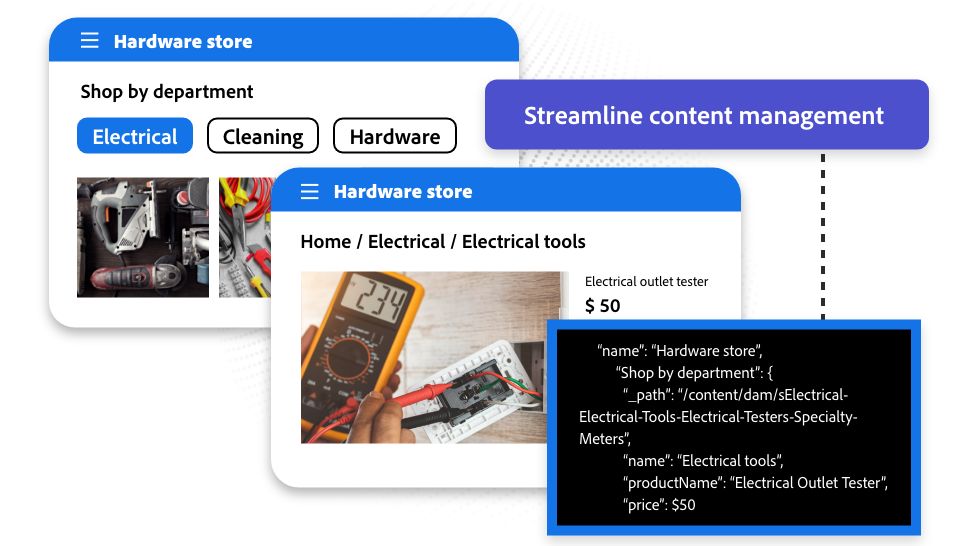 Intuitive, comprehensive APIs.
Streamline content management and delivery with straightforward APIs, including GraphQL APIs.
Create once and reuse everywhere with Content Fragments.
Modular, channel-agnostic structured content can be reused across multiple channels and touchpoints to ensure consistency.
Build the system you want.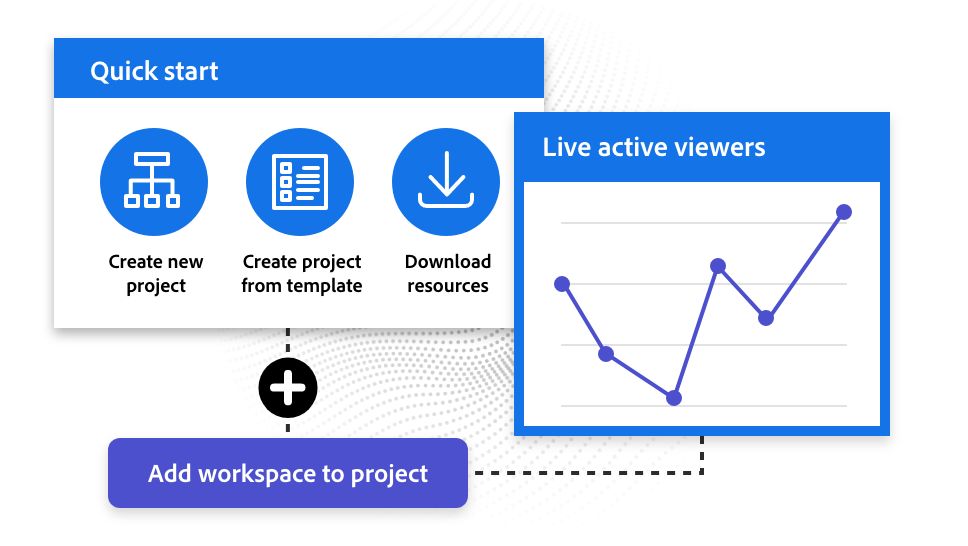 Tap into third-party extensibility.
Customize Adobe Experience Manager Sites to suit your needs through our unified third-party extensibility framework to easily build custom extensions.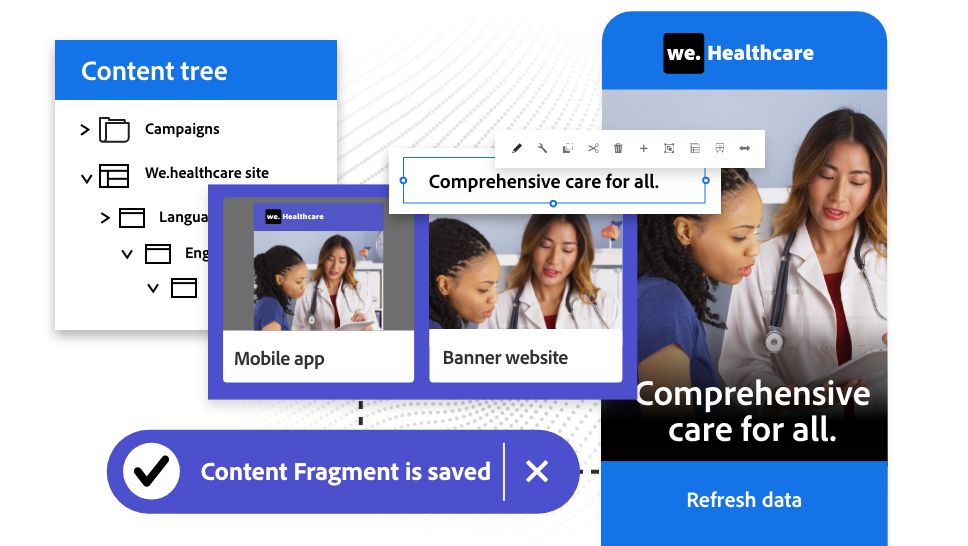 A unified cloud-native platform.
Support enterprise governance and globalization needs with a cloud-native architecture that's always current, providing fast deployment cycles, auto-scaling, and a self-healing infrastructure.
"Adobe Experience Manager is at the core of our digital experiences. It's the platform on which we've built our web experiences and Experience Manager headless enables us to power our mobile app experiences as well. It makes it easier for our teams to quickly and efficiently deliver content to our mobile apps, as well as our web properties."
Nicole West, VP of Digital Strategy & Product, Chipotle.
Learn more about headless CMS