Should You Build Your Own B2B Marketplace?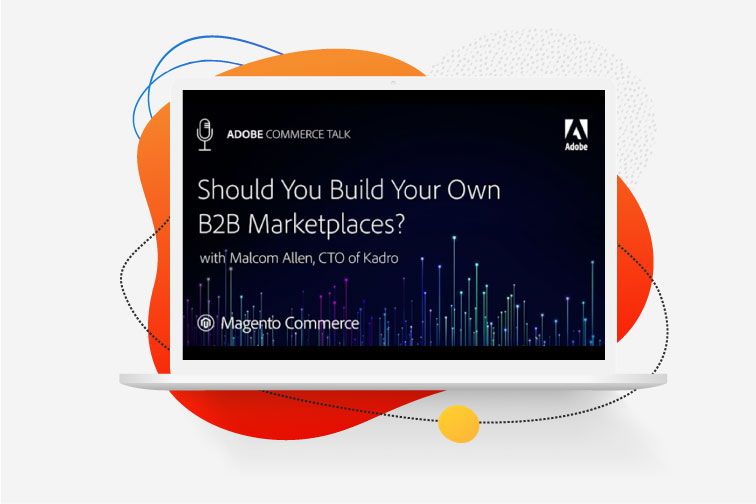 Get insider advice on why, when and how to build your own Amazon-inspired B2B marketplace.
Today, 87% of B2B buyers regularly shop on marketplaces. It's no surprise, then, that more B2B businesses are building marketplaces of their own — and crushing the competition. Marketplaces can quickly extend your reach, monetise your web traffic and increase your digital revenues.
Want to know more? Join Shannon Hane, senior product marketing manager at Adobe and Malcolm Allen, CTO of Kadro, a software company that specialises in building B2B marketplaces on Adobe Commerce, for an informative podcast that digs into: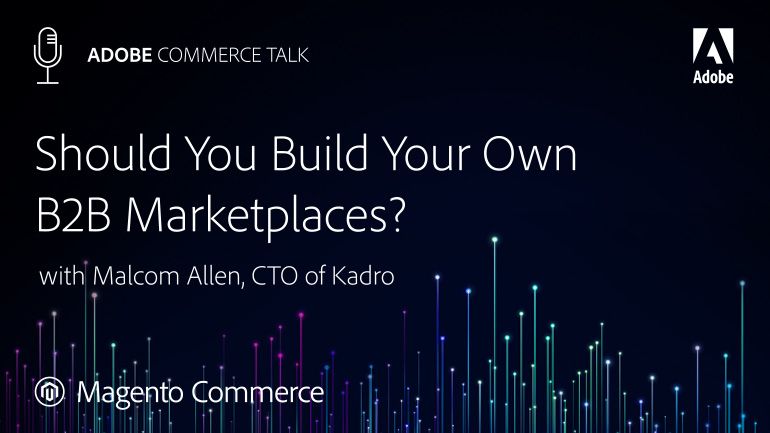 What kinds of businesses should (and should not!) run their own B2B marketplaces
Why building a marketplace is not as hard as you think
How to onboard sellers — and keep them happy while staying profitable
Protecting your brand's reputation
Ready to learn more about starting your own marketplace? Listen to the podcast today.
Please share some contact information to watch the webinar.