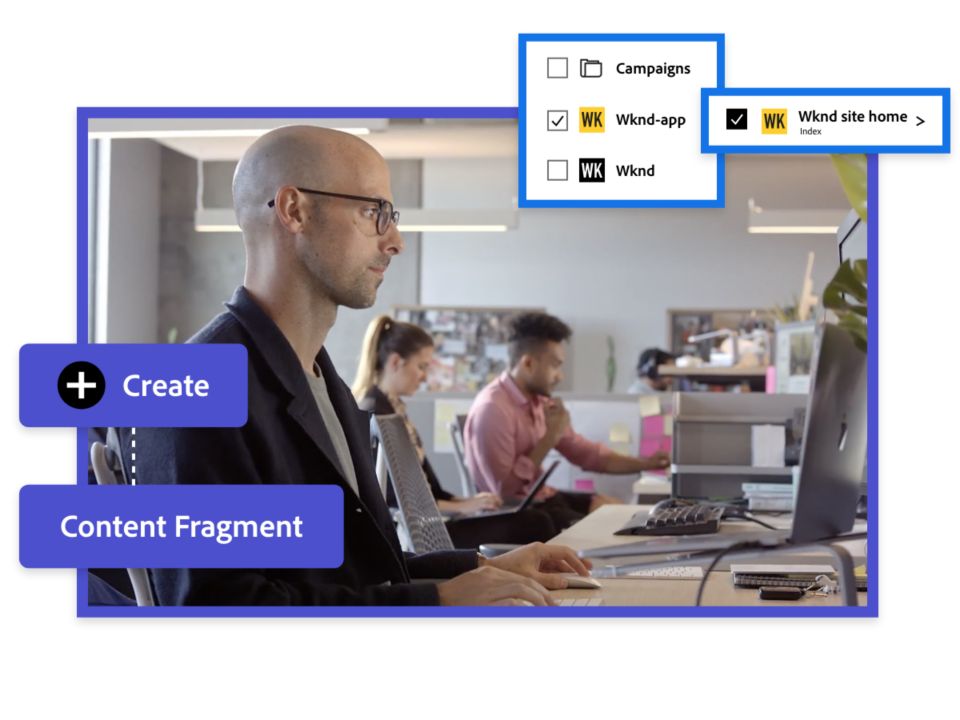 Das Headless-CMS für vernetzte Erlebnisse.
Adobe Experience Manager lässt Entwicklungs- und Business-Teams von Anfang an die freie Wahl, ob sie Content mit einem Headless- oder einem Headful-Modell bereitstellen möchten, damit ihr Inhalte in allen gewünschten Frontend-Frameworks strukturieren und veröffentlichen könnt. 
Adobe Experience Manager bietet einen reibungslosen Ansatz für Entwicklung und Bereitstellung.
Dank der Funktionen des Headless-CMS können Entwickelnde responsive, personalisierte Erlebnisse für alle Kunden-Touchpoints mühelos erstellen, inklusive Single-Page Applications, Mobile Apps, Internet der Dinge und mehr.
Mit leistungsstarken, umfangreichen und vollständig offengelegten APIs könnt ihr schnell vernetzte Erlebnisse erstellen und bereitstellen.

Flexible Frontend-JS-Frameworks.
Verkürzt die Entwicklungszeit, indem ihr euer eigenes Frontend oder unser leistungsstarkes JavaScript-Framework mit vorkonfigurierten Performance-Verbesserungen nutzt.
Unbegrenzte Erweiterbarkeit.
Baut eure Lösung mit einem umfangreichen Katalog einsatzbereiter Erweiterungen aus. Oder erstellt mit unserem Server-losen Framework für Drittanbieter-Erweiterungen eure eigenen Erweiterungen.
Einfache Wiederverwendung von Content.
Erstellt und verwaltet Content als wiederverwendbare Fragmente, die ihr auf dem Frontend eurer Wahl bereitstellen könnt.
Eine erweiterbare Plattform, die ihr beliebig an eure Arbeitsweise anpassen könnt.
Schnell starten, schneller skalieren.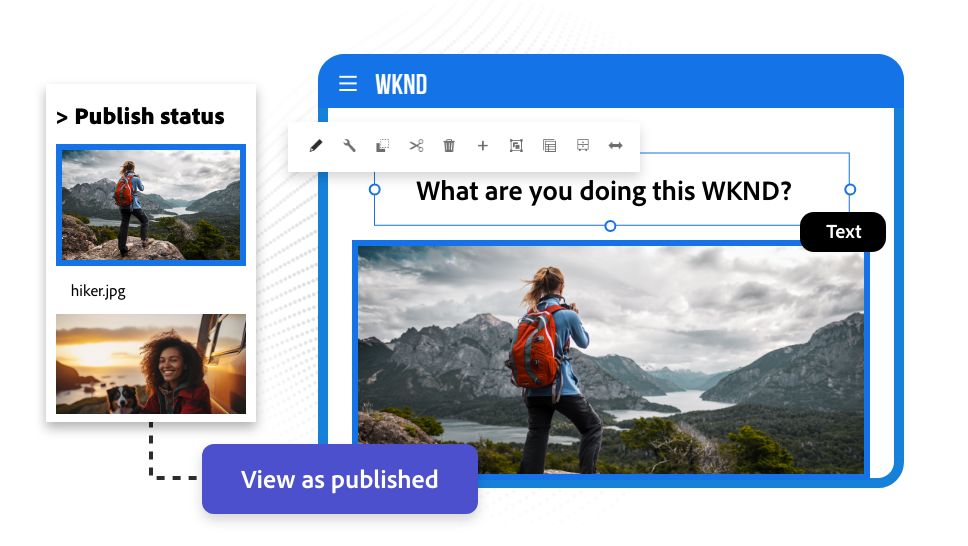 Effiziente Entwicklungs-Workflows.
Mit sofort einsatzbereiten Open-Source-Kernkomponenten der React- und Angular-Frameworks für gängige SPA-Elemente können Entwickelnde Single-Page Applications schneller bereitstellen und anpassen.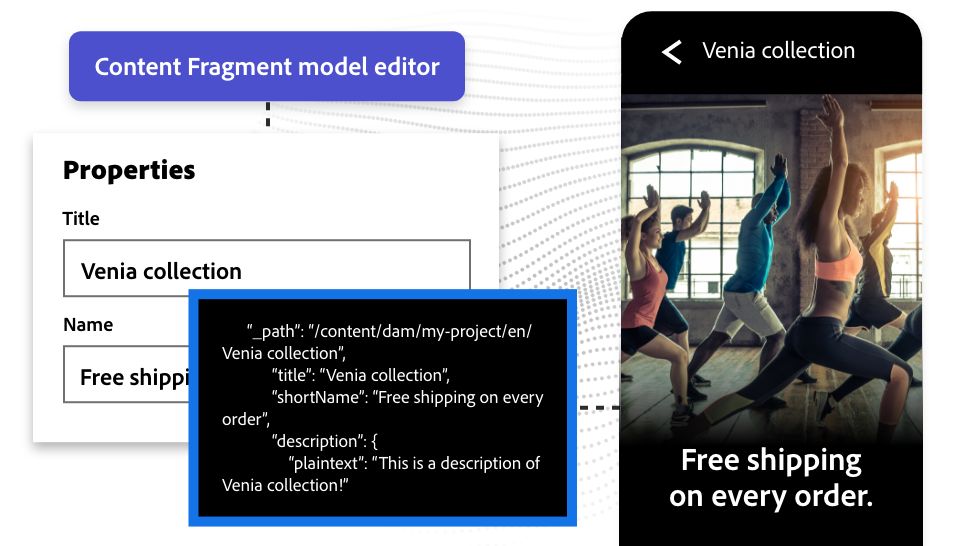 Bleibt bei euren vertrauten Tools und Sprachen.
Erstellt ganz einfach ansprechende Cross-Channel-Erlebnisse mit den Tools, Systemen und Sprachen eurer Wahl.
Beschleunigt die Erstellung und Bereitstellung.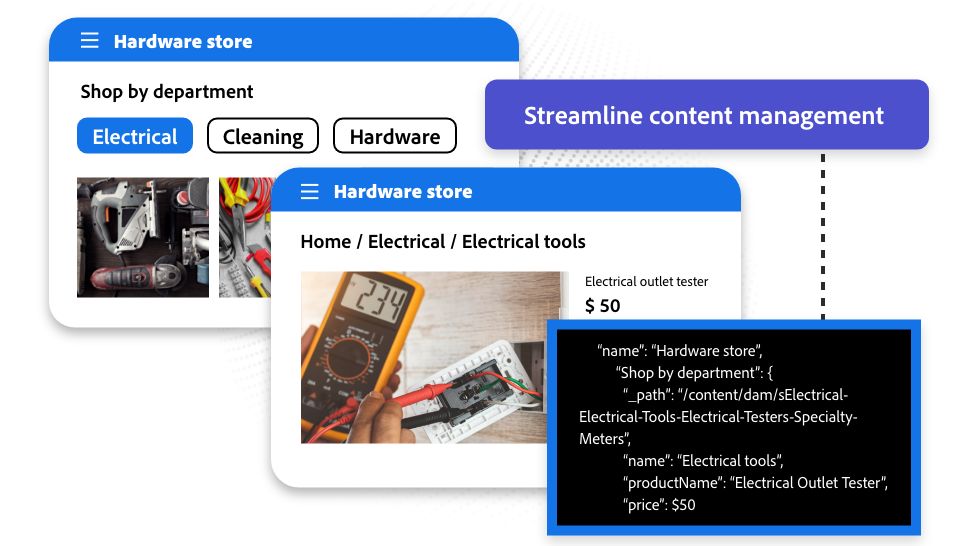 Intuitive und umfassende APIs.
Optimiert das Management und die Bereitstellung von Content mit durchdachten APIs, einschließlich GraphQL-APIs.
Einmalige Erstellung und Wiederverwendung an beliebigen Orten mit Content-Fragmenten.
Modularer, kanalunabhängiger strukturierter Content kann auf vielen Kanälen und Touchpoints wiederverwendet werden, um die Konsistenz zu wahren.
Baut euer ganz individuelles System auf.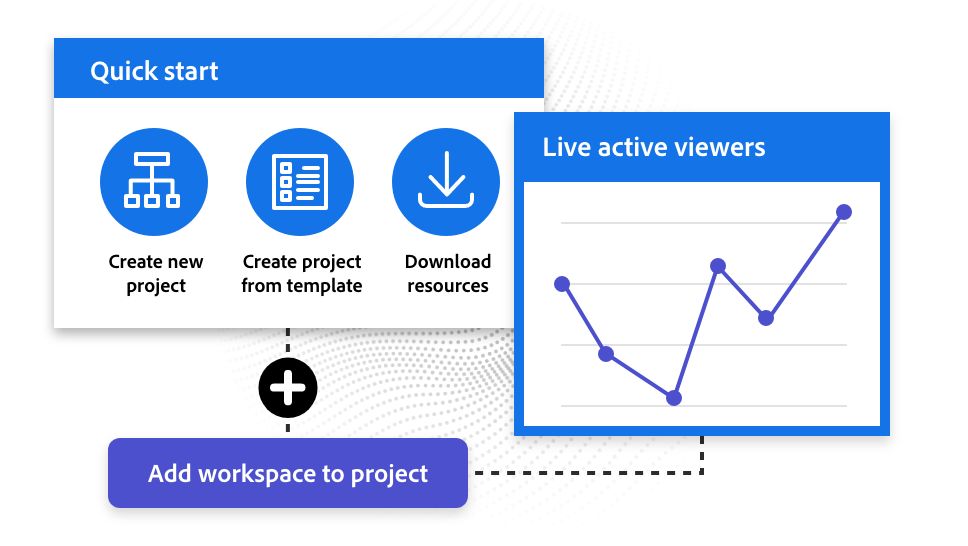 Nutzt Erweiterungen von Drittanbietern.
Ihr könnt Adobe Experience Manager Sites nach Belieben anpassen und mit unserem einheitlichen Framework für Drittanbieter-Erweiterungen mühelos individuelle Erweiterungen erstellen.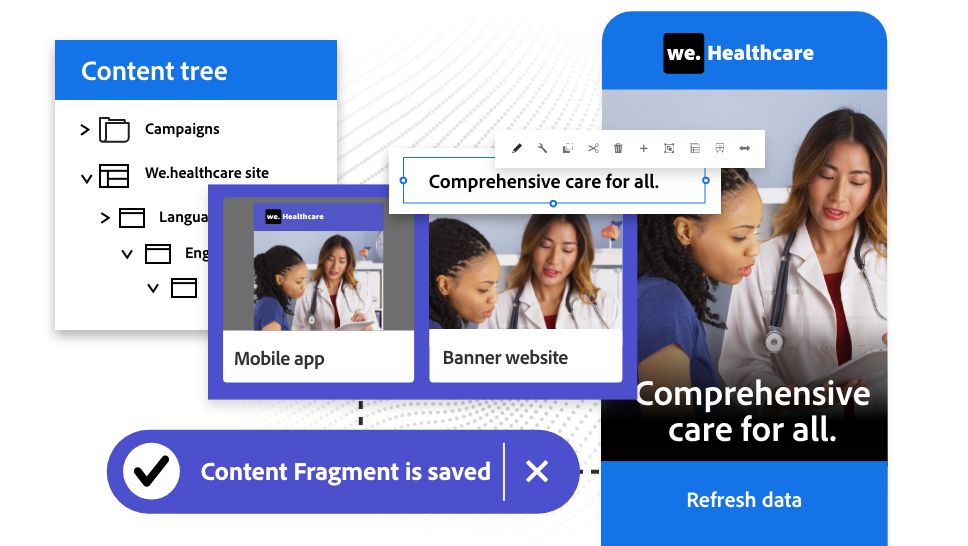 Einheitliche, Cloud-native Plattform.
Mit einer Cloud-nativen Architektur, die immer aktuell ist und schnelle Bereitstellungszyklen, automatische Skalierung sowie eine selbstheilende Infrastruktur bietet, lassen sich Unternehmensanforderungen hinsichtlich Governance und Globalisierung leicht erfüllen.
"Adobe Experience Manager ist das Herzstück unserer digitalen Erlebnisse. Wir haben unsere Web-Erlebnisse auf dieser Plattform erstellt und mit Experience Manager Headless können wir auch die Erlebnisse in unserer Mobile App unterstützen. Unsere Teams können so schnell und effizient Content in unseren Mobile Apps und auf unseren Websites bereitstellen."
Nicole West, VP of Digital Strategy and Product, Chipotle.
Weitere Informationen zu Headless-CMS
Finden wir gemeinsam heraus, wie Adobe Experience Manager Sites eurem Unternehmen helfen kann.