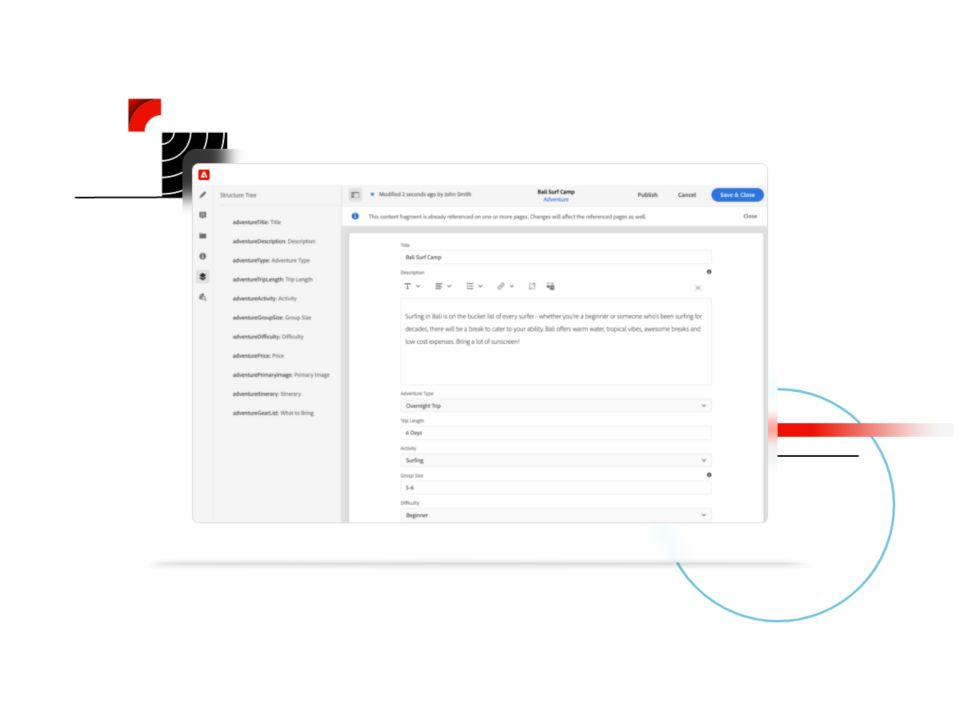 Meet the headless CMS that powers connected experiences everywhere, faster.
Adobe Experience Manager headless CMS is the most flexible content management system that helps teams quickly build and deliver customer experiences across all channels and devices.
Experience Manager gives your developers the freedom to build and deliver exceptional experiences — faster
Our headless CMS capabilities in Experience Manager Sites help your developers quickly structure and deliver content with their favorite front-end frameworks. Teams can easily create responsive, personalized experiences across every customer touchpoint including single-page apps, mobile apps, IoT, and more.
Build and deliver connected experiences faster with powerful and comprehensive APIs.
 
Extensibility and customization
Boost productivity and create customized workflows that work for you with an extensibility framework and integrations.
Scale connected experiences anywhere with flexible frameworks that deliver excellent web performance.
An extensible platform customized to work the way you want.
Create and deliver faster.
Intuitive, comprehensive APIs.
Robust APIs streamline content management and asset transformation, including GraphQL APIs for flexible content delivery.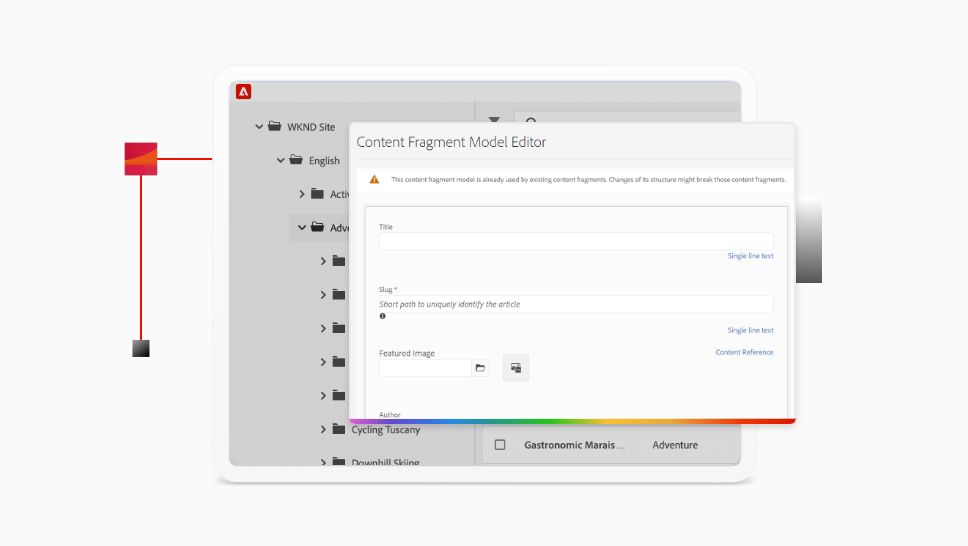 Get started quickly with an intuitive UI that accelerates your workflows and drive maximum effeciency.
Build the system you want.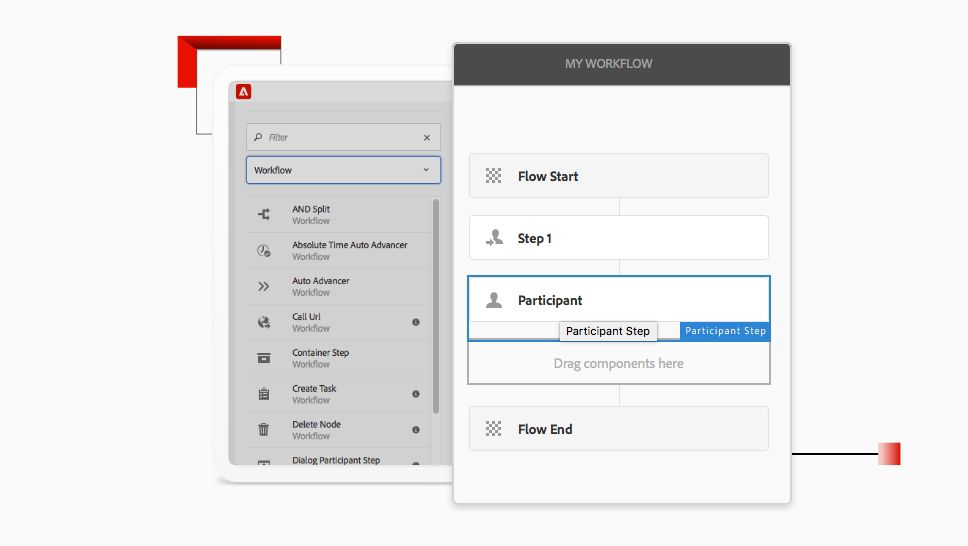 Tap into third-party extensibility.
Customize Experience Manager Sites to suit your needs through our unified third-party extensibility framework to easily build custom extensions.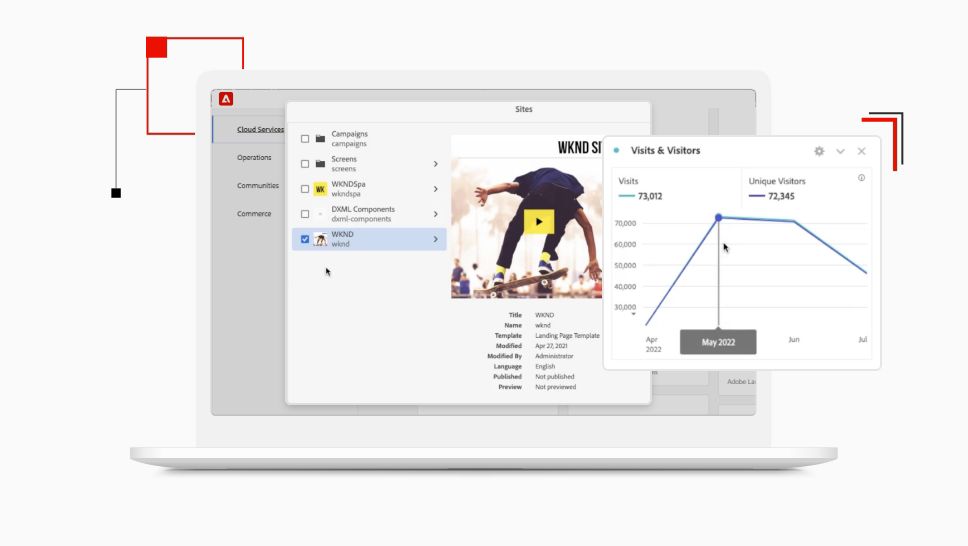 Connect Experience Manager Sites to hundreds of existing integrations as well as our unified third-party extensibility framework to easily build custom extensions and integrations.
Start quickly, scale faster.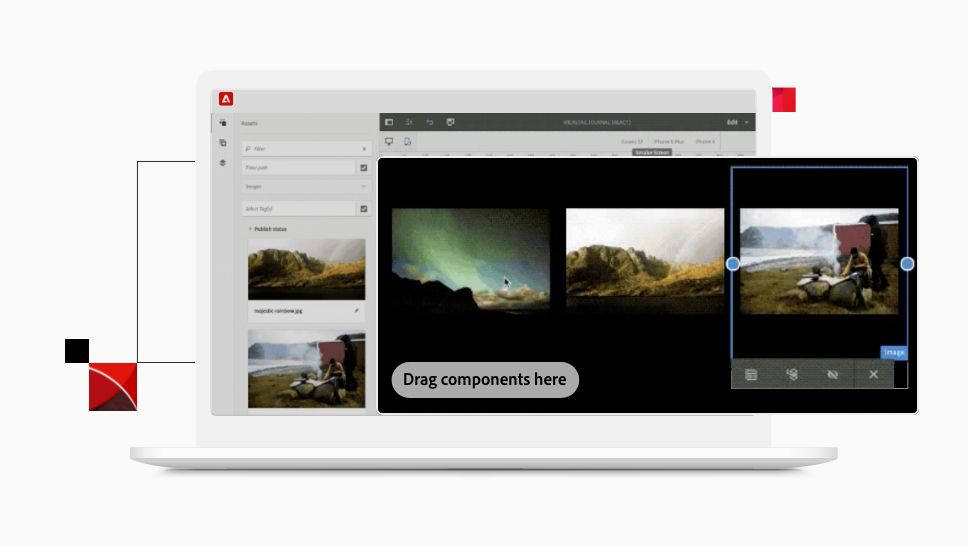 Efficient developer workflows.
Developers can launch faster and spend less time maintaining SPAs using ready to use, open-source React and Angular Core Components for common SPA elements.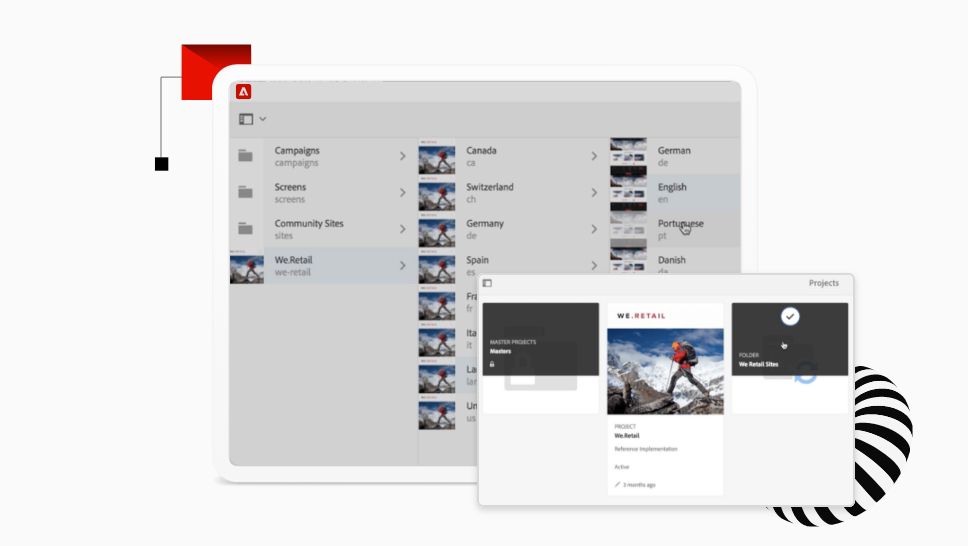 The tools and languages you need.
Get started with the tools, frameworks, and languages of your choice to easily build engaging cross-channel experiences faster.
Personalize every experience.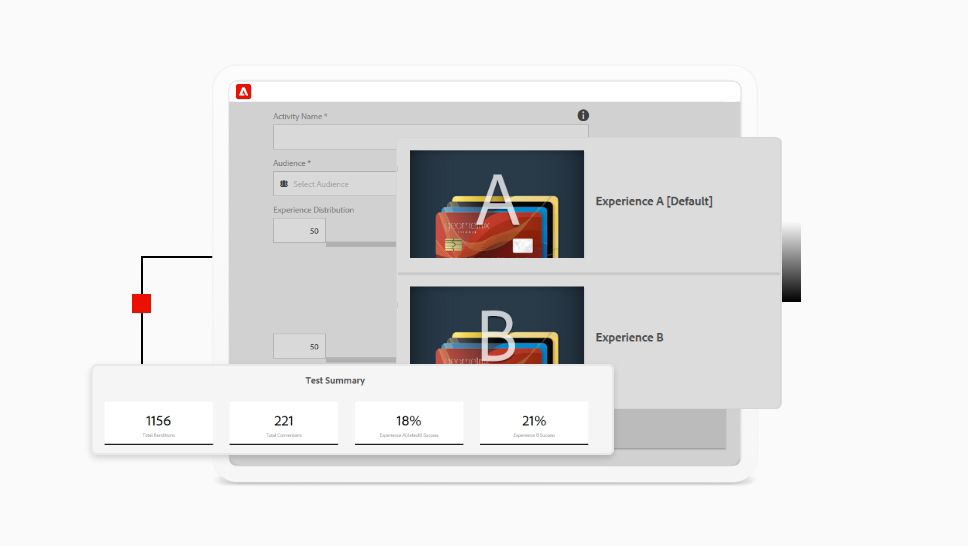 Enable headless content personalization.
Developers can natively export experience fragments to Adobe Target for A/B testing or multivariate testing.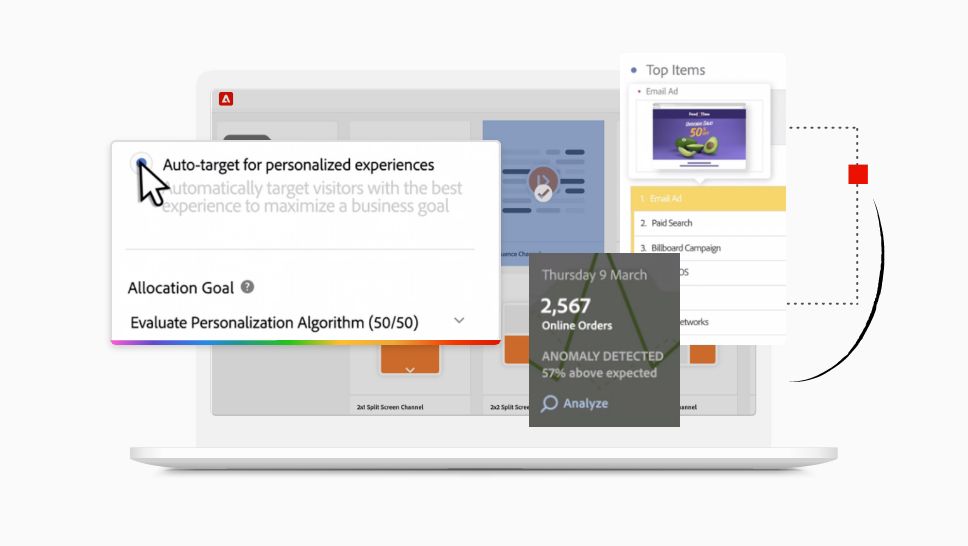 Gain cross-channel insights.
Marketers get the tools and insights to fuel rapid optimization, seamless experiences, contextual personalization, and advanced segmentation though the native integration with Adobe Analytics.
Stay ahead of the future.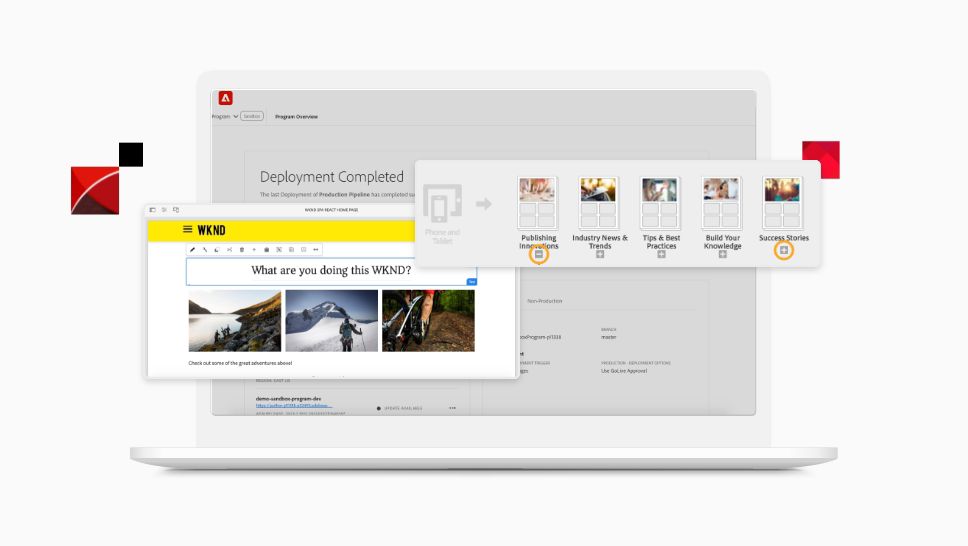 A cloud-native unified platform.
Support enterprise governance and globalization needs with a cloud-native architecture that's always current, providing fast deployment cycles, auto-scaling, and has a self-healing infrastructure.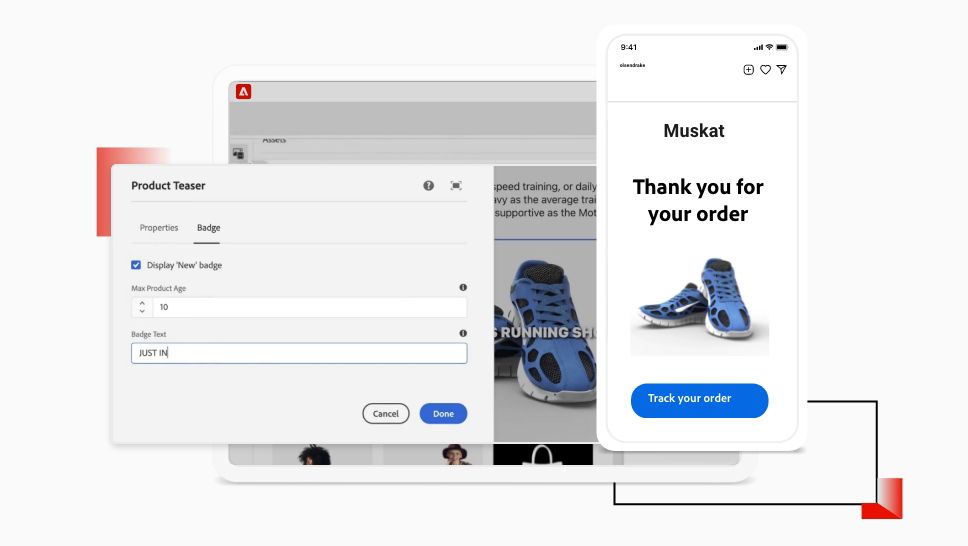 Support for future platforms.
Enterprise extensibility and the ability to launch API-first experiences lets developers extend fluidly into headful, headless, and hybrid scenarios.
"We use Adobe Experience Manager as a headless CMS because it provides maximum flexibility and future-proofs our content. When we update one piece of content, it propagates changes across digital channels, helping us be even more agile and give customers access to the latest news and deals from Boots."
 Fiona Brown, Head of Digital Transformation, Boots
---
Learn more about Experience Manager