Headless contentaanlevering
Lever leercontent aan binnen een app of op een website door gebruik te maken van de 'headless' LMS-voorziening in Adobe Learning Manager, waarmee de content via een reeks API's gemakkelijk toegankelijk wordt gemaakt.
---
Bied op elk scherm kennis on demand aan.
Een van de grootste drempels voor het volgen en afronden van een cursus is de fysieke afstand die gebruikers naar een externe cursuslocatie moeten afleggen, terwijl ze zich ook nog eens apart voor die cursus moeten inschrijven. Een LMS moet zich aanpassen aan de wensen en behoeften van de gebruiker, niet andersom.
Adobe Learning Manager maakt leercontent gemakkelijk beschikbaar op het door jou gekozen digitale platform. Of je cursisten nu een eenvoudige voorziening voor eenmalige aanmelding wilt geven, cursisten toegang tot lesmateriaal wilt geven vanuit apps die je al gebruikt (zoals MS Teams en Salesforce), of alleen maar cursussen wilt aanpassen aan je bestaande merkrichtlijnen, dankzij de 'headless' aard van Adobe Learning Manager wordt leren en trainen een natuurlijk verlengstuk van je merk.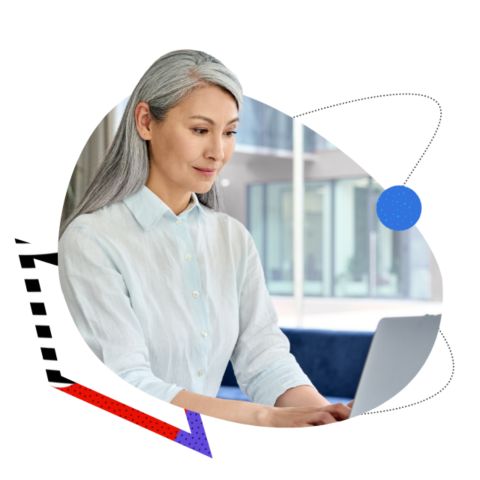 Kijk hoe deze functie werkt.
Leercomponent van Adobe Experience Manager
Synchroniseer cursusaanbevelingen en andere elementen van de startpagina van cursisten automatisch met Adobe Experience Manager Sites via een eenvoudige drag-and-drop-workflow; code schrijven is er niet bij.
Uitbreidbare leerervaring in socialmediastijl
Integreer leren in socialmediastijl binnen je eigen headless leerervaring via de API's van Adobe Learning Manager.
Laat cursisten probleemloos cursussen volgen binnen een systeemeigen ervaring met eenmalige aanmelding (SSO) door de Fluidic Player in te sluiten in de bedrijfssystemen van je voorkeur.
Integratie met Salesforce
Train verkoopteams efficiënter met handige toegang tot toegewezen cursussen en aanstaande taken – rechtstreeks vanuit Salesforce via de ingebouwde Salesforce-integratie.
API-laag voor je hele bedrijf
Krijg toegang tot de functionaliteit, leerobjecten en gebruikersgegevens van Adobe Learning Manager binnen je eigen digitale omgeving.
Intuïtieve datavisualisatietools
Exporteer gebruikersgegevens, cursistenrapporten en nog veel meer in een complete dataset met behulp van Microsoft Power BI en presenteer je bevindingen op basis van kant-en-klare sjablonen.
Maak eenmalige aanmelding mogelijk via SAML door gebruik te maken van externe ID-providers zoals Okta, OneLogin, Oracle Identity Federation (OIF) en Microsoft Active Directory Federation Services. Adobe Learning Manager is compatibel met alle externe ID-providers die SAML 2.0 ondersteunen.
Lees meer over headless contentaanlevering met Learning Manager.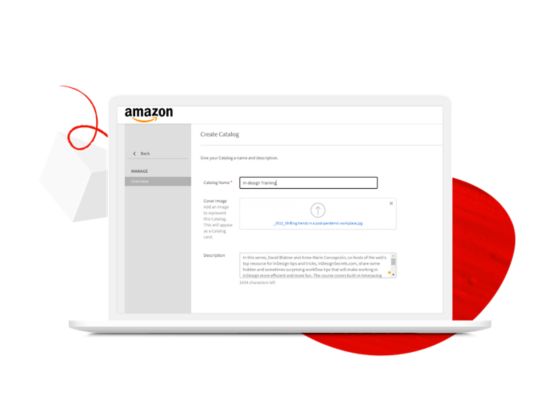 Profiteer optimaal van je headless voorzieningen.
Lees hoe eenvoudig Adobe Learning Manager het maakt om training binnen een groter platform te integreren dankzij de ingesloten Fluidic Player en de uitgebreide reeks API's.