2021 State of Work — hoe digitaal werk is veranderd door Covid-19.
We ondervroegen het personeel een paar weken voordat COVID-19 tot een pandemie was uitgeroepen, en acht maanden later nog een keer. In dit rapport gaan we in op de enorme veranderingen in digitaal werk, hoe medewerkers zich aanpassen en wat bedrijven kunnen doen om te blijven floreren naarmate werk- en levensomstandigheden verschuiven.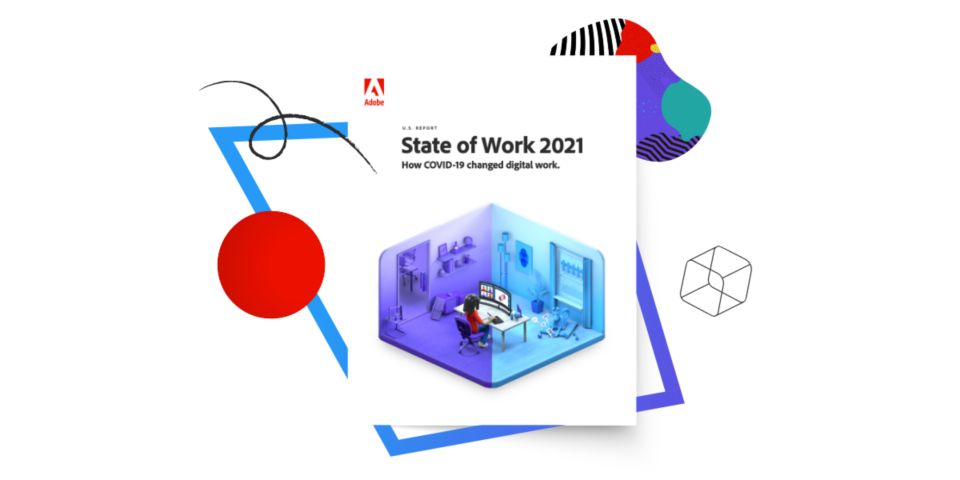 De pandemie creëerde nieuwe normen en nieuwe uitdagingen, maar ook nieuwe kansen.
Het 2021 State of Work-rapport laat zien dat het personeel vandaag, tegen de verwachtingen in, nog steeds betrokken en veerkrachtig is, dat millennials en leden van generatie X de onderbreking verschillend hebben ervaren, en dat technologie een geweldige kans is om een nieuw type digitaal personeel meer mogelijkheden te geven.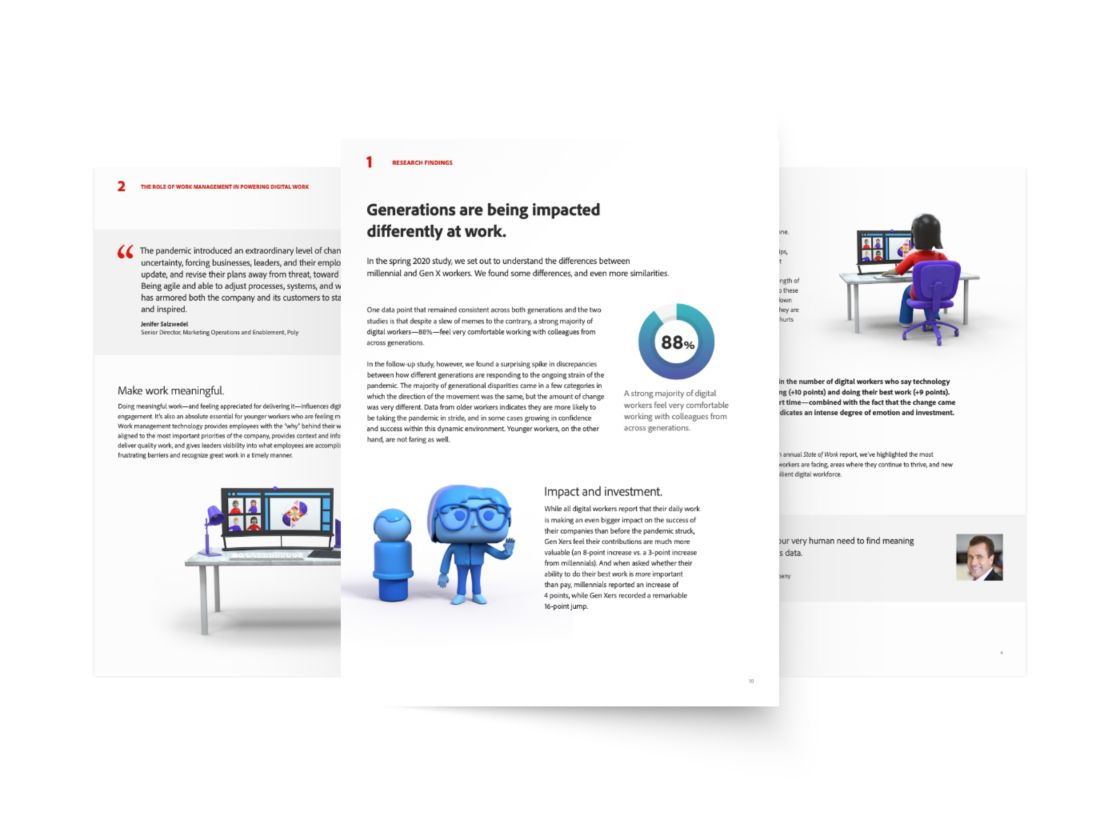 Hier zijn een paar ontdekkingen uit ons onderzoek.
Medewerkers zijn meer betrokken dan ooit - Er zijn steeds meer medewerkers die zeggen dat ze betrokken of sterk betrokken zijn bij hun werk — hun percentage is gestegen van 79% naar 81%.
Generaties hebben de veranderingen verschillend ervaren - Millennials meldden een daling van 3 punten in het opbouwen van comfort en versterken van vertrouwen; leden van generatie X meldden een stijging van 4 punten.
Digitale medewerkers leggen zich niet neer bij slechte technologie - Bijna de helft van de medewerkers zegt dat ze uit hun huidige baan zouden stappen als ze ongelukkig of gefrustreerd zouden zijn over de technologie op de werkplek. (49%)
---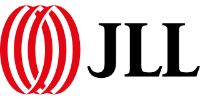 Digitale medewerkers weten hoe technologie zou moeten werken, en ze weten dat goede technologie essentieel is om succesvol te kunnen zijn. Wanneer hun werkgevers ondermaatse tools ter beschikking stellen, is dat meer dan een ongemak. Het laat zien dat het bedrijf niet zoveel geeft om de kwaliteit van het werk of om de mensen die het werk doen.
Elizabeth Volini, Executive Director, ePMO Lead, PPM Platform Owner
Ontdek wat leiders nu kunnen doen om digitaal werk te laten bloeien. Vraag het 2021 State of Work-rapport aan.
Please make sure that the "dexter.base.react.umd" and "dexter.base.consonantcardcollection" clientlibs have been added to the template's Page Policy