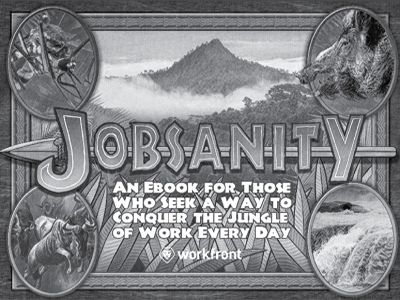 ---
For those who seek a way to conquer the jungle of work
Welcome to the work jungle, filled with scattered work requests, too many tools, busy work, endless meetings and countless emails. The resulting stress and frustration is no game. 

To discover how to thrive (not just survive) the work jungle, download the Jobsanity eBook. Inside you'll find:
The benefits of a centralised work request portal
Best practices for executing team collaboration 
How to smash unproductive, time-wasting activities
Practical tips for calming your work stress
Fill in the form to download the eBook.
Please share some contact information to download the eBook.