Índice de preços digitais da Adobe
O Índice de preços digitais é o indicador de inflação mais completo da economia digital, sendo possível graças à capacidade do Adobe Analytics de transformar terabytes de dados em insights utilizáveis.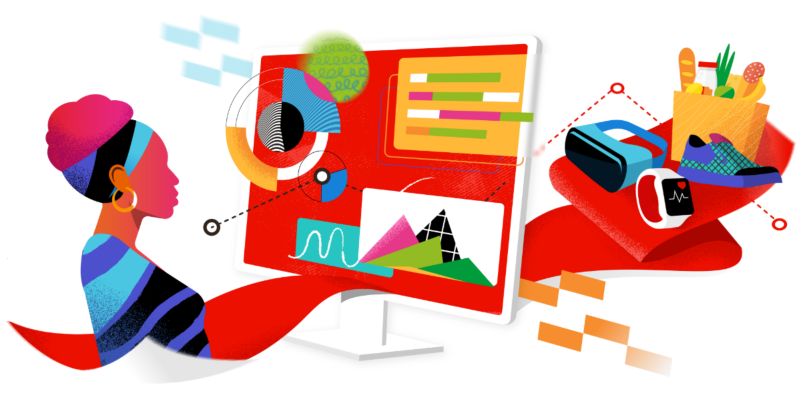 O Índice de preços digitais foi desenvolvido com base no Índice de preços ao consumidor, publicado pelo U.S. Bureau of Labor Statistics, e utiliza o Índice de preços de Fisher para monitorar preços online.
---
Acompanhe os números mais recentes da inflação no Índice de preços digitais deste mês.
Adobe Digital Price Index (DPI)
Year-over-year percentage change for DPI and select categories.
YoY percent change from February 2021/2022
Latest figures
DPI for February 2022 (month-over-month).
Mais de cem milhões de SKUs de produto únicos analisados
Entenda o contexto por trás dos números nos nossos artigos mais recentes.
Índice de preços digitais da Adobe: inflação online bate recorde em 3,6%
Os preços de fevereiro atingiram um recorde após o recorde anterior em novembro de 2021 (3,5% de aumento ano a ano). A categoria de vestuário aumentou mais do que qualquer outra, enquanto a de ferramentas e reformas registrou seu maior aumento anual.
Índice de preços digitais da Adobe: inflação online segue alta em janeiro em 2,7%
Janeiro marca o 20º mês consecutivo de inflação online. Os preços de alimentos e artigos hospitalares batem os maiores recordes, enquanto os de eletrônicos continuam caindo. Saiba mais no nosso alerta de mídia. 
Desenvolvido pela Adobe Digital Insights (ADI) em parceria com economistas renomados.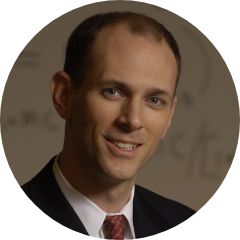 Robert P. Gwinn, professor de Economia na Faculdade de Administração da Universidade de Chicago e ex-presidente do Conselho de Consultores Econômicos do presidente Barack Obama.
Professor do Departamento de Economia da Universidade Stanford, acadêmico visitante do Banco da Reserva Federal de São Francisco e membro de conselhos editoriais de vários jornais financeiros.
O Índice de preços digitais oferece insights sobre seu negócio. Baixe o relatório para saber mais.
Leia o relatório completo para ter uma visão detalhada da economia global e o seu significado para empresas e clientes do mundo todo. Veja o que você vai conhecer:

Tendências de preço
Consumidores podem se informar sobre os melhores momentos para comprar produtos como passagens aéreas, TVs, alimentos e muito mais.

Impacto global
Empresas podem entender como suas estratégias de preço afetam e são refletidas nas tendências de preço globais.

Insights abrangentes
Criadores de políticas podem desenvolver planos baseados na paridade do poder de compra, regiões urbanas e rurais e muito mais.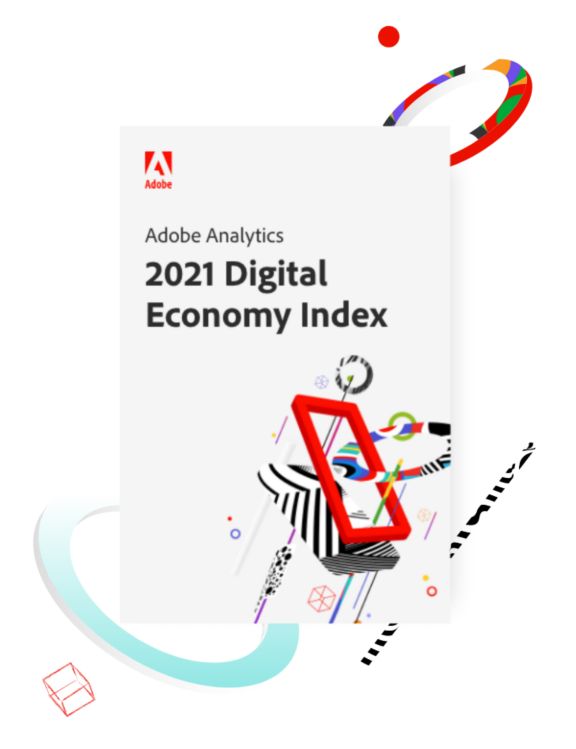 Confira outras maneiras como o Adobe Analytics ajuda organizações a transformar dados em insights.
Please make sure that the "dexter.base.react.umd" and "dexter.base.consonantcardcollection" clientlibs have been added to the template's Page Policy