How Adobe Experience Manager Sites compares to our competition.

We know that it takes to make a great experience and often, it starts with a great form. But it shouldn't end there and we know that better than anyone else. Take a look at how we stack up against our competitors.
Get our free guide on the top evaluation criteria when selecting a digital forms solution.
| | | |
| --- | --- | --- |
| | | Adobe Experience Manager Sites |
| | They offer multiple user interfaces or none at all. Although some platforms allow authors to reuse content, their processes could be further streamlined. | We offer in-context and headless authoring. In addition, authors have rich flexibility e.g. segment based personalisation, multi-site management, translation, workflow management and responsive preview on one centralised interface. |
| Omnichannel content delivery | Although some vendors offer omni-channel content delivery with headless APIs, there is restricted marketing flexibility to create, preview and edit experiences in-context resulting in inefficient workflows for both marketing and IT. | We offer reusable content and components that marketers and developers can easily use in tandem — and in context — to deliver content across all channels. Our hybrid architecture gives you the flexibility to manage traditional web and single page apps, as well as deliver content through APIs to emerging channels such as native apps and IoT devices. |
| Effective personalisation | They offer limited personalisation based on pre-defined segments, either natively or through third-party integrations. But most struggle to scale when delivering dynamic content tailored to a specific context or customer journey stage. | We offer a best-in-breed toolkit that addresses basic needs but can also scale, using AI and machine learning features to support dynamic, context-based personalisation. Also, we help you to unify data from first-, second- and third-party sources to understand customer behaviour so you can deliver the most relevant content. |
| | They offer generic cloud services and support, but lack the resources to ensure high availability, scalability or adaptability of their applications. | We offer a cloud-native service that's always on — no downtime for maintenance, updates or patches — always current with the latest features, always at scale based on traffic patterns and always learning based on best practices to ensure optimal performance. Developers also have the agility to quickly test, iterate and roll out new experiences. |
| | Some may offer out of box web components, but these are often incompatible when new versions are released leading to high upgrade costs in the long run. Also, most require third party integrations to common digital experience technology stacks leading to high integration costs and upgrade risks. | We offer components that are production ready yet configurable, along with success-driven best practices to reduce implementation costs. You can continuously access the latest features without undergoing costly upgrades every two years. And our unified, best-of-breed digital experience solution eliminates the risks and costs of integrating disparate technology stacks. |
How analysts think we compare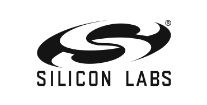 "One of the fundamental differences between Adobe Experience Manager and other CMS options is its usability."
Kamran Shah
Director of Corporate Marketing, Silicon Labs