Adobe Commerce Year in Review - Teaser Edition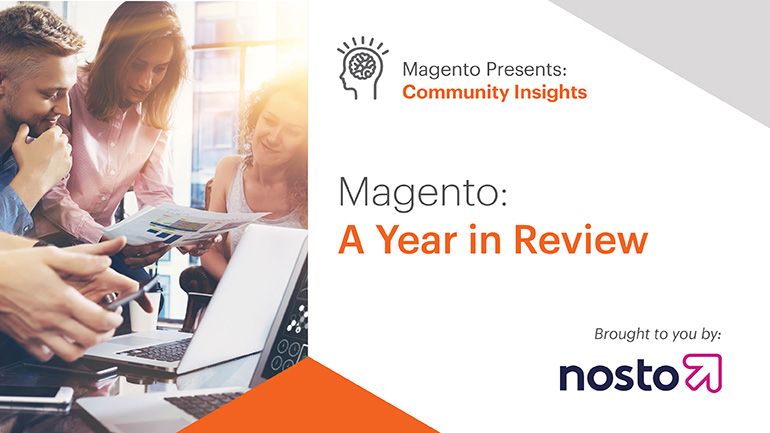 Magento Premier Technology Partner, Nosto, analyzed over 900 million visits to Nosto-powered stores running on Magento in 2017. The result? A benchmark report that deep dives into the state of eCommerce on Magento. By analyzing core eCommerce KPIs, Magento users and merchants alike can learn actionable tips to drive business growth. Here you can download the teaser edition of this report.
You may also access the full report here.
Designed for ease of use, Nosto enables marketers to build, launch and optimize powerful 1:1 multi-channel marketing campaigns without the need for dedicated IT resources. Nosto's patented technology combines proprietary algorithms and big data analytics to automatically predict the best products and offers for each individual customer based on a moment-by-moment analysis of their unique user behavior. This increases both CLV and online revenue.
Please share some contact information to download the Guide