Dazzle your audience with personalisation.
Trends ranging from streaming to 5G have resulted in a vast change to how media is perceived and consumed. Find out how real-time personalization and other developments can help digital marketeers capitalize on technological advancements and stay connected to customers.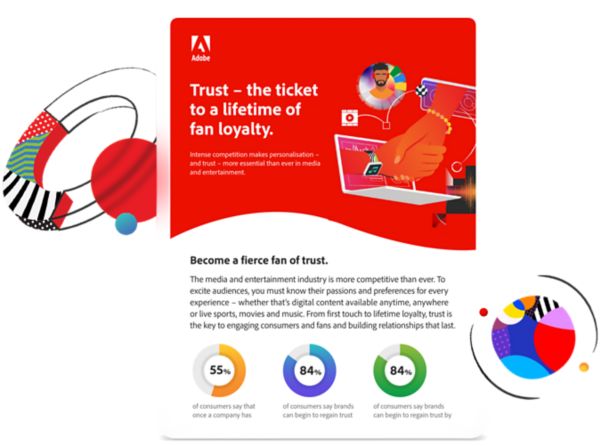 Fierce fans are built from trust.
Take a look at this infographic Trust – The Ticket to a Lifetime of Fan Loyalty to learn why trust is the key to engaging consumers and building relationships that last.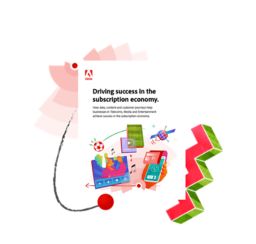 Right content at the right time - thanks to data.
Read Driving success in the subscription economy – make a difference with data-driven content and experiences across touchpoints.
Know where your telecom customers are going, so you're ready when they get there.
Whether your customers are wireless, wireline, or both, you need the data visibility to see what they want and the operational agility to give it to them on their channel-of-choice. When you see every step of the journey clearly, you can make sure the destination is conversion.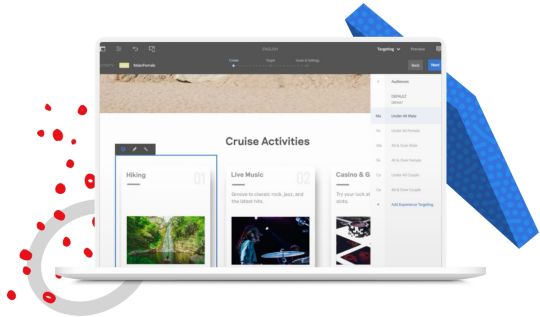 Customers move around but expect you to be steady.
Present customer experiences that feel personal and consistent across every channel to reduce their frustration, drive down your service costs, and improve acquisition and revenue.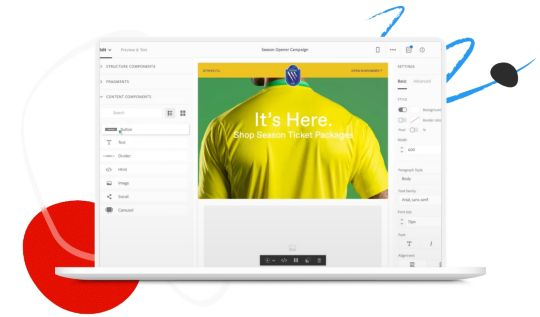 Be sure they see your message on every channel.
Create ominchannel campaigns that follow your customers wherever they go. Optimize journeys to learn and improve with every interaction, providing personalized, powerful experiences that keep them coming back for more. 
Go one-on-one with everyone.
Nothing builds loyalty — and retention — like making your customers feel seen. Build journeys that give each customer bespoke, personalized engagements at every touchpoint, and they'll keep coming back.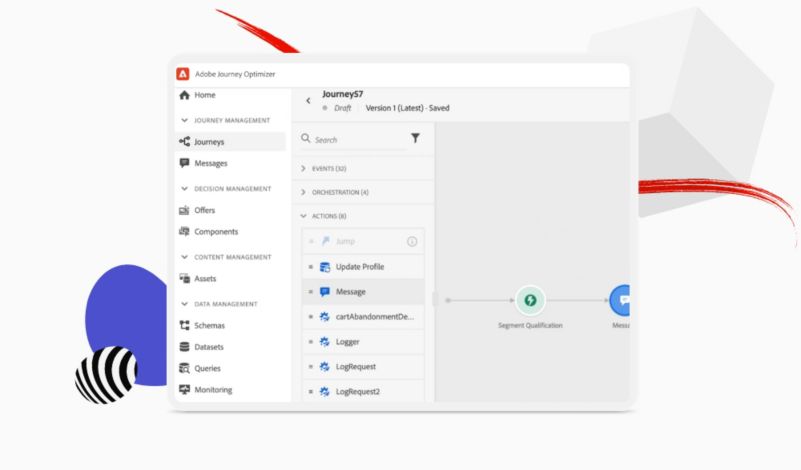 See how our telecom customers succeed by creating great experiences.
Please make sure that the "dexter.base.react.umd" and "dexter.base.consonantcardcollection" clientlibs have been added to the template's Page Policy
See how our telecom customers succeed by creating great experiences.
Please make sure that the "dexter.base.react.umd" and "dexter.base.consonantcardcollection" clientlibs have been added to the template's Page Policy