ADOBE EXPERIENCE PLATFORM
A supercharged engine, finely tuned to make customer experiences hum.
Delivering personalized experiences at scale requires a centralized and connected data foundation. Adobe Experience Platform is that foundation, and it's powering the next generation of customer experiences.
The personalization technology of tomorrow is here today.
Adobe Experience Platform makes large-scale personalization possible with our unique technology that streamlines collecting, managing, and acting on customer data across current and future applications. With Experience Platform, delivering personalization at scale with Adobe Experience Cloud applications is not only possible today — but the future-proof technology allows you to continuously evolve, no matter how customer experience changes.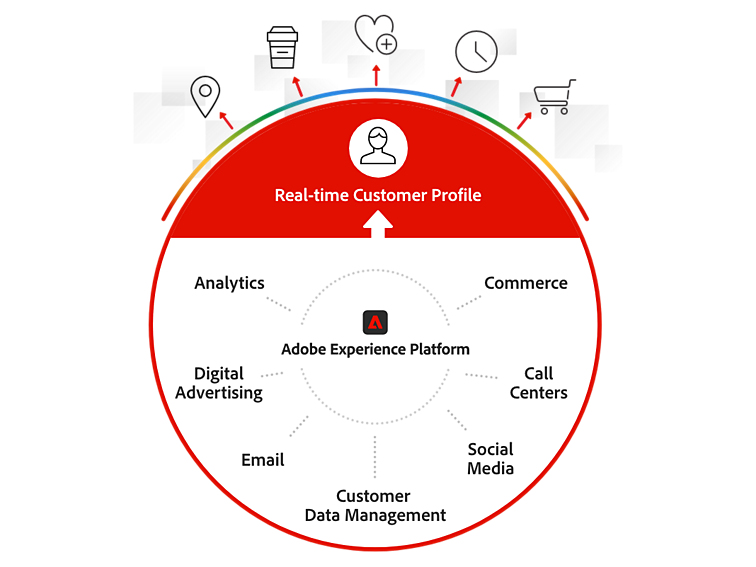 Build a cohesive customer experience ecosystem...
Experience Platform brings the vision of a deeper, interconnected customer experience management ecosystem to life. In its role as a centralizing hub, it streamlines the connection and collaboration between your customer experience applications — including your Experience Cloud applications.
...with transformative, intelligent technology at the center.
Experience Platform comes supercharged with Adobe Sensei GenAI capabilities seamlessly weaved into your insights and engagement workflows across apps to help you navigate faster, get to the height of productivity, and turn ideas to action. Learn more about what's on the horizon with Sensei GenAI.
Three powerful applications built on Adobe Experience Platform.
Adobe has taken customer experience innovation one step further by rolling out a set of applications built natively on Experience Platform, providing you best-in-class tools for insights, engagement, audience creation and activation, omnichannel customer journey analysis, and journey optimization.
Adobe Experience Platform provides shared composable services for powering batch and real-time data workflows in multiple applications and channels, all so you can deliver experiences that matter to your customers. Here are key workflows supported by the Experience Platform:
Collect and standardize data from across channels in real time.
Create a first-party data foundation and reduce dependencies on third-party cookies by streamlining data collection.

Capture and forward event-level data to customer-defined destinations and Adobe applications with Adobe Experience Platform Web and Mobile SDKs.
Bring the right data together for powerful analysis and customer engagement.
Bring in data  from multiple sources for use across systems of insight and engagement.
Make data more easily understood  and semantically rich through standardized  XDMs and data validation.
Manage the customer data lifecycle using advanced  data management capabilities.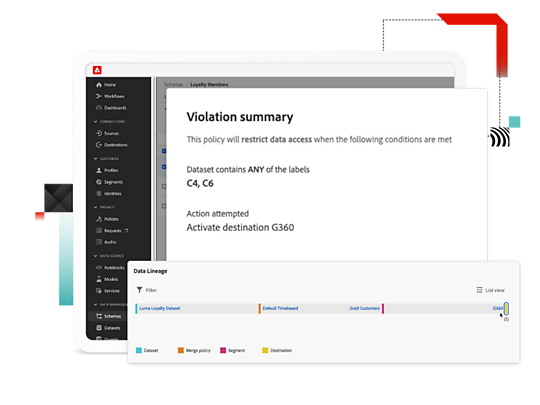 Market responsibly and honor customer preferences with patented trust capabilities.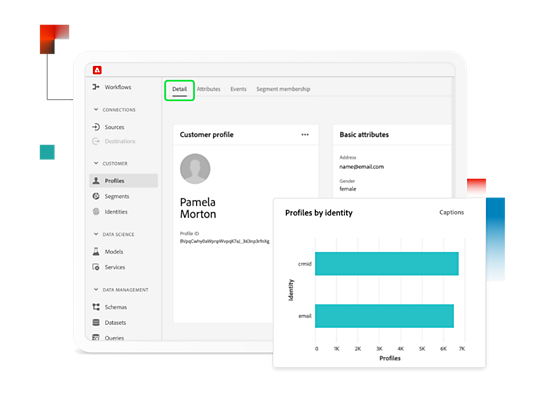 Unify customer data into real-time profiles, ready for activation to any channel.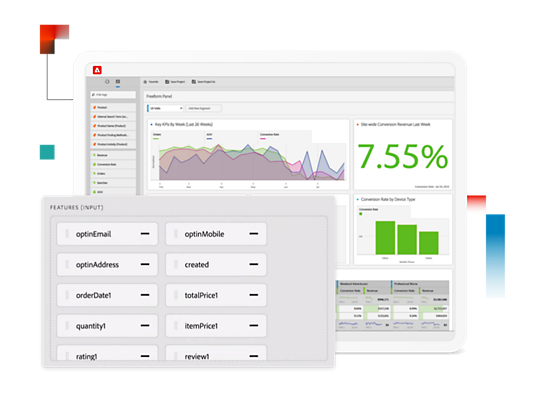 Get the insights you need to analyze, predict, and optimize customer experiences.
Explore, clean, shape, manipulate, and enrich data to find the attributes and datasets you need for better personalization, analysis, and reporting.
Visualize data using built-in integrations with business intelligence tools.
Leverage powerful AI services to better understand your customers, predict customer behavior, and make informed AI-driven decisions.
Get to insights and action faster with generative AI capabilities — from suggested prompts and intelligent captions to object creation and an AI assistant – powered by a fusion of your customer data and adobe specific relationship knowledge.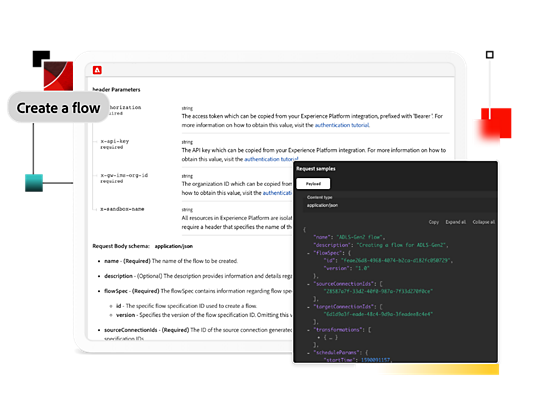 Connect your channels and applications to a low latency, API-first, extensible platform.
Integrate Experience Platform into your customer experience tech stack through REST APIs and streaming integrations. 
Connect with an open platform to start fast and evolve into the future of customer experience. 
Extend Adobe Experience Platform into your own environments and data lakes. 
Enhance product performance by building new services and custom cloud applications.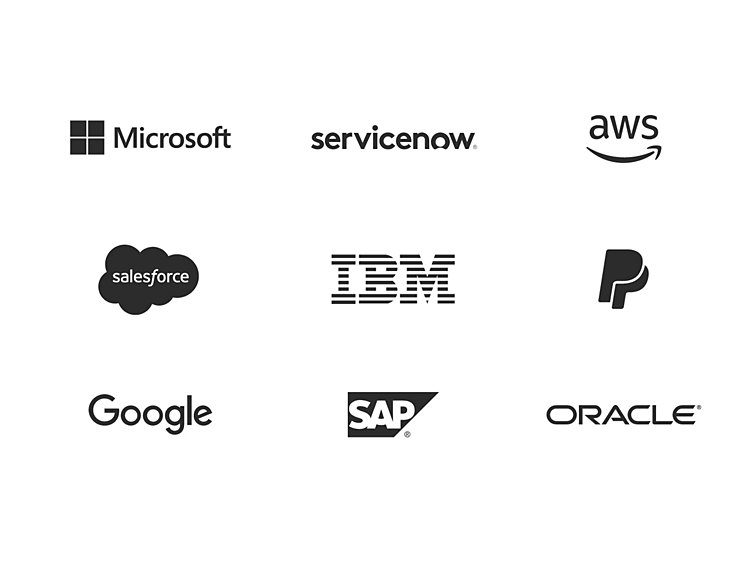 Expand the value of your existing tech.
Because Experience Platform normalizes data from both internal and external sources in real time, you can easily integrate your existing technology with Experience Cloud products to create the most comprehensive customer tech stack available.
The benefits of Experience Platform.
Build your foundation once and apply it across all current and future applications.
Actionable customer profile.
Real-time customer profiles are available and shareable across systems for better engagement and analysis of customer experience workflows.
Continue to seamlessly evolve customer experience management for whatever the future holds.
"Adobe starts generating dividends from its radical tech platform overhaul. The strategy is underpinned by an ambitious technology vision for the Adobe Experience Cloud as a modular portfolio of platform, services, and applications."