5 things we learnt from Black Friday 2019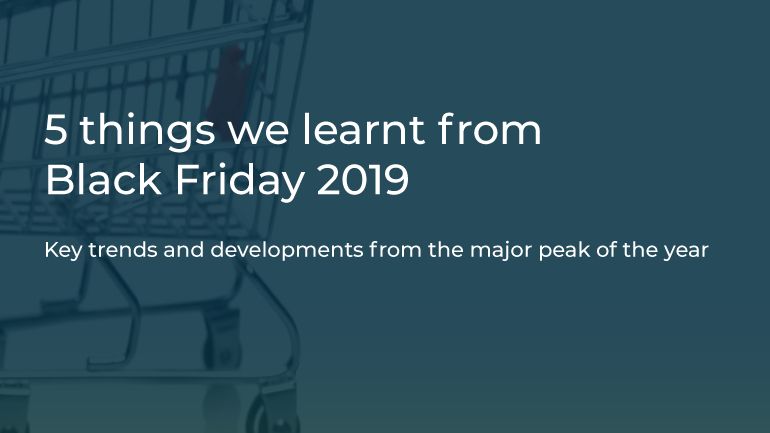 Black Friday is a pivotal moment in the retail calendar, with many vendors using it to surprise and delight customers; providing them with memorable experiences ahead of the critical Christmas shopping period. This focus drives a period of not only high sales volumes, but also innovation and the release of several new ecommerce features and strategies as merchants hope to secure loyalty and repeat custom after the initial sales period.
We wanted to understand how retailers had done this in 2019 and what tactics they'd used to satisfy peak consumer demand. An obvious fulcrum of their activity would be online retail, with the need to provide frictionless, seamless experiences. This report helps demonstrate retailers' key action points during this timeframe, including what worked well, to help others put these learnings into action and put their best foot forward into 2020.
Please share some contact information to download the Report