The Art of Agile Marketing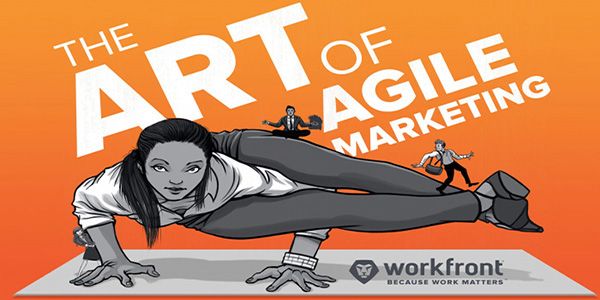 ---
With all the deadlines, emails, phone calls, changing priorities and fires to put out, marketing work can often feel like a less than zen-like experience. But it doesn't have to be that way. Agile Marketing is a new and modern way for marketers to think about, plan and execute on their work that will help to alleviate some of the biggest pains marketers experience.
 This eBook will help you to learn how to start your own Agile Marketing practice and apply Agile to your work. It covers all the basic things you need to know: 
The fundamentals of Agile Marketing
The different Agile Marketing frameworks available
A high-level look at Scrum, the most common Agile Marketing framework
If you've ever been interested in the idea of Agile Marketing or you've had questions about how to actually incorporate Agile principles and practices into your team's work, this eBook will give you what you're looking for.
Fill in the form to download the eBook.
Please share some contact information to download the eBook.