Reveal new target accounts, validate existing account lists, and build the ideal customer profile — in seconds, not weeks — using AI-powered workflows and account-based marketing filters. 
---
Better account insights, faster.
A great account-based marketing (ABM) strategy isn't just effective. It's profitable. But manually building target account lists takes multiple tools, spreadsheets, and even weeks to complete. It's a process that can bog down sales and marketing teams that rely on speed, accuracy, and precision. 
Using AI, Adobe Marketo Engage reveals target accounts in seconds, so you can focus your efforts on campaign building instead of account hunting. Easily build multiple predictive lists based on recent won accounts, new up-sell opportunities, and accounts in your database you may have overlooked. Then validate them and create personalized ABM campaigns with email marketing, paid media targeting, and intelligent cross-channel nurturing.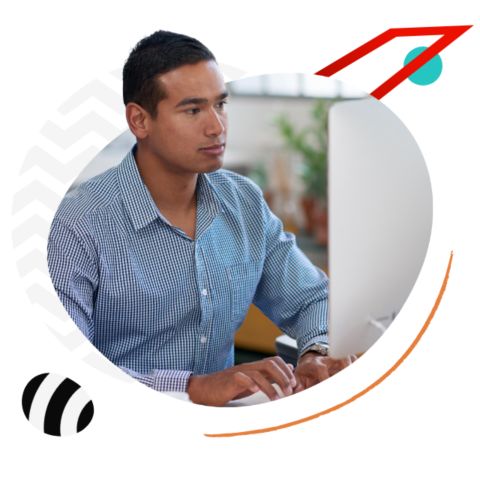 See what makes this feature work.
AI-powered ideal customer models
Create your own tunable ideal customer profile (ICP) model using AI and millions of fit and intent data indicators.
Adjust Account Profiling's recommendations by easily tuning the importance of each fit indicator so that you can meet your unique business needs.
Predictive target account lists 
Use 500M+ data points to enrich and prioritize accounts in seconds using AI-provided propensity scoring and fit indicators.
Convert predictive account rankings, propensity rates, as well as fit and intent data indicators into ABM targeting filters and automation triggers to streamline ABM engagement.
Data-driven account validation
Instantly rank your database as well as net new accounts to see which accounts are likely to convert using AI-based predictive scoring and best-fit indicators.
Learn more about account profiling in Marketo Engage.
Build a robust ABM strategy with The Definitive Guide to Account-based Marketing.
The percent of marketers who saw a better ROI when they switched to ABM is high — over 96%. This guide covers everything you need to create an ABM strategy that targets the right accounts, engages that right people, and delivers wins.
Learn how easy it is to set up account profiling in Marketo Engage.
Adobe Experience League gives you step-by-step instructions so you can quickly identify ideal customer profiles and build target account models.