Make personalised experiences a part of every moment.
Customers don't just want products. They want personalised experiences. They want real human engagement. We know it's not always easy to make every connection personal, but we have the experience to help you to succeed.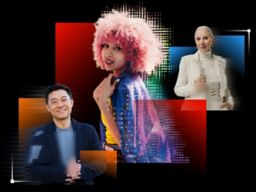 Catch up on the 2023 digital trends.
Learn why a creative approach will help you to keep up with the ever-changing needs of customers and how it's done in the 2023 Adobe Digital Trends report.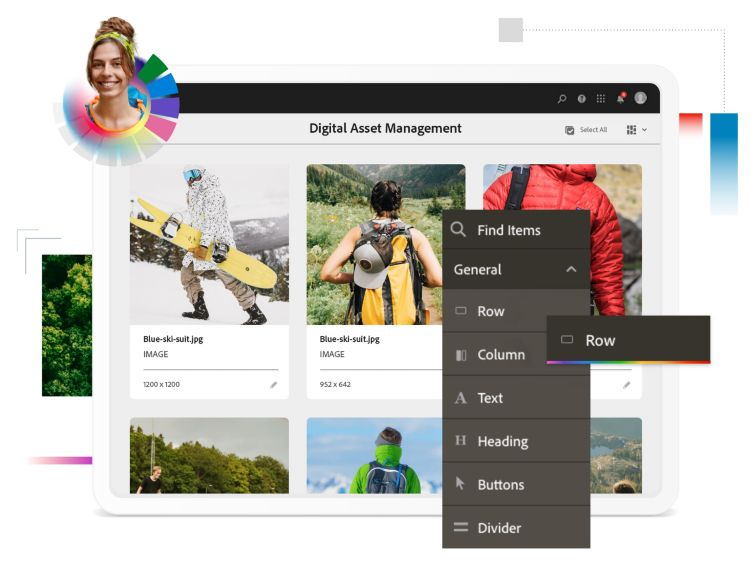 Today, connected and personalised experiences are a must.
Nearly everything we do is now managed online. And those digital experiences need to be connected and tailored to your preferences, whether it's finding the right colour of laces for your customised-designed shoes or brake pads for your delivery van fleet.

Businesses that understand personalisation are the ones growing at an accelerated rate by creating engaging human connections.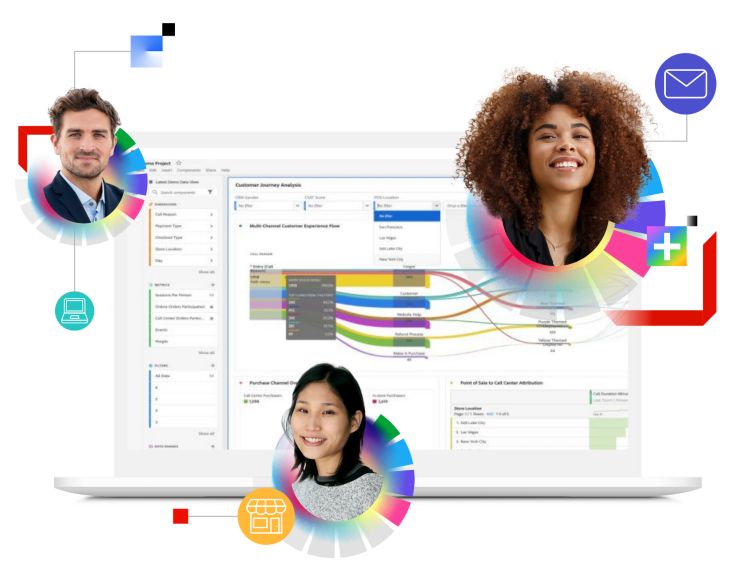 Personalisation at scale is challenging and we'll help you to figure it out.
Creating unique experiences for large audiences isn't easy. Implementing personalisation at scale is complex, involving transformation of your data, content, teams and technology. But the effort is necessary, given 80% of B2C customers and 84% of B2B customers feel that personalisation saves them time by making it easier to find information and settle decisions.*

Having worked with thousands of brands, we've identified the building blocks you need to reimagine more personal, human and connected experiences for customers. These blocks are a brand's data and insights, content and collaboration and customer journeys.
Read more about growing your personalisation strategy in our Personalisation at Scale Report.
Use these building blocks to deliver personalised experiences.
As you consider which of the following blocks to focus on, we understand every business is at a different stage. Whether you're far along or just beginning your personalisation journey, start where it makes sense and remember that you're looking to create human connections.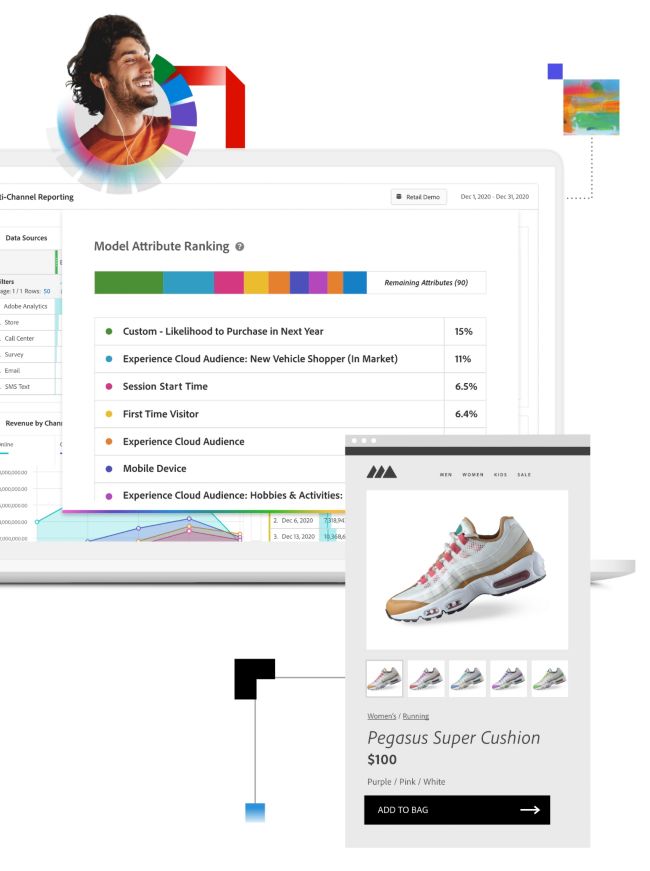 1. Make data central to your personalisation strategy.
Combining cutting edge data, AI-powered insights and profile technology is essential to understanding and curating the experience of any customer, at any stage in their relationship with your business. Build your personalisation data foundation on these principles.
 
Prioritise data within your personalisation strategy
Collect and organise first-party data from all your sources. With our patented Data Governance Framework your data can be used responsibly and effectively across your whole organisation.

Establish and maintain real-time customer profiles
Learn more about your customers to serve them better. Collect omnichannel data and stitch it to a single ID that can be accessed and activated across your customer experience technologies.

Develop an omnichannel view of customer journeys
Know where each customer has been to predict where they're going. Explore the customer journey in full across every channel and interaction to create more immersive experiences moving forward.
EXPLORE PRODUCTS RELATED TO THIS SECTION
2. Create an unbreakable content supply chain.
Creating and serving personalised content is an ongoing process. Using intelligent content creation and centralised asset distribution, you can accelerate production and the delivery of customer experiences.
 
Create your centralised content library
Designate a single repository for asset management, governance and distribution among your content creators and publishers.
 
Enable dynamic content creation and delivery
Use AI to instantly compose, adapt and personalise assets, then deliver through API to any point in your customer's journey. Then, generate insights to inform content creation and find tools that streamline content reusability.

Make collaboration easy and efficient
Provide clarity on initiatives to management and production teams that will allow collaboration from anywhere, helping creators to connect and prioritise the right content.
EXPLORE PRODUCTS RELATED TO THIS SECTION
3. No two customer journeys are the same, but all can enjoy their ride.
With your data and content supply chain in synch, it's time to see that each customer gets what they need, when they need it. Once an impossible ask, now there are tools available to make it happen. Here's how you pull it off.

Orchestrate personalised journeys across all channels
Use real-time data to personalise experiences and offers delivered across websites, mobile apps and campaigns, all while ensuring content is consistent across inbound and outbound channels.

Lean on intelligent decisioning
AI-automated decisions give you the edge to react to real-time insights and engage customers at the appropriate moment.

Maximise data value to drive conversion rates
Seamlessly use shopper or back-office data to continuously update the shopper profile to drive higher conversion rates across a wide set of touchpoints based on shopper context. 
EXPLORE PRODUCTS RELATED TO THIS SECTION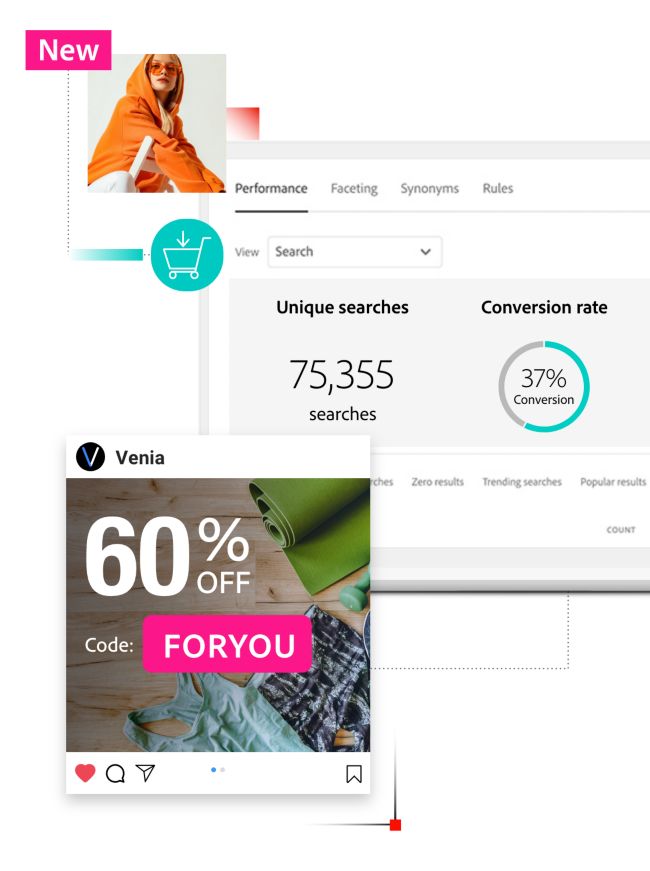 4. Design a shopping experience that holds their attention.

From a standout shop front to thoughtful product suggestions, you need a powerful commerce platform with the capabilities to satisfy customers' expectations for better shopping experiences across a wide range of interactions and channels.
Introduce highly individualised shopping experiences. 
Pair personalised site content with AI-powered merchandising tools to create unique shop front experiences and offers specific to every customer's unique wants and needs.
Develop deeper customer understanding with shared data.
Update shopper profiles with valuable commerce behavioural data to deliver deeply personalised experiences throughout the customer journey in the right context, at the right time.


Create closer customer connections.
Offer personalised shopping journeys to individuals by delivering contextualised messaging that motivates them to take action. 
EXPLORE PRODUCTS RELATED TO THIS SECTION
Get the Personalisation at Scale report today.
Adobe commissioned Forrester Research to bring you Personalisation At Scale: Bring Forth The Customer And Business Benefits Of Experience Excellence, a look at the future of personalised customer experiences at scale.
*Cited from Personalisation At Scale: Bring Forth The Customer And Business Benefits Of Experience Excellence.