Identifiez les nouveaux comptes cibles, validez les listes de comptes existants et établissez le profil client idéal en quelques secondes à l'aide de workflows optimisés par l'IA et de filtres d'account-based marketing. 
---
Obtenez plus rapidement des insights de qualité.
Une stratégie d'account-based marketing (ABM) réussie n'est pas seulement efficace, elle est rentable. La création manuelle de listes de comptes cibles nécessite toutefois de nombreux outils et feuilles de calcul. Au final, l'opération peut prendre des semaines. Un tel projet peut ralentir les équipes commerciales et marketing, qui ont pourtant besoin de vitesse et de précision. 
Grâce à l'IA, Adobe Marketo Engage identifie les comptes cibles en quelques secondes. Vous pouvez ainsi vous concentrer sur l'élaboration des campagnes plutôt que sur la chasse aux comptes. Établissez aisément plusieurs listes prédictives à partir des comptes récemment remportés, des nouvelles opportunités de montée en gamme et des comptes présents dans votre base de données mais qui peuvent avoir été négligés. Une fois ces listes validées, vous pourrez créer des campagnes ABM personnalisées via l'e-mail marketing, le ciblage paid media et l'accompagnement cross-canal intelligent.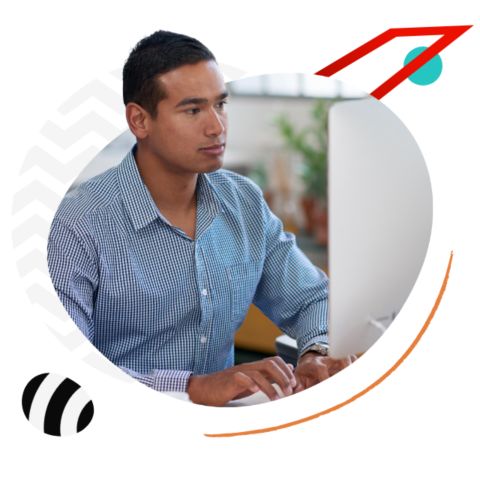 Découvrez les avantages de cette fonctionnalité.
Modèles de client idéal optimisés par l'IA
Créez votre modèle de profil client idéal à l'aide de l'IA et de millions d'indicateurs de données d'adéquation et d'intention.
Ajustement aisé des modèles
Ajustez les recommandations d'Account Profiling en pondérant aisément l'importance de chaque indicateur d'adéquation selon vos besoins spécifiques.
Listes prédictives de comptes cibles
Tirez parti de plus de 500 millions de points de données pour enrichir et classer les comptes par ordre de priorité en quelques secondes à l'aide de scores de propension et d'indicateurs d'adéquation fournis par l'IA.
Déclencheurs d'engagement ABM
Convertissez les classements des comptes et les taux de propension prédictifs, ainsi que les indicateurs sur les données d'adéquation et d'intention, en filtres de ciblage et en déclencheurs d'automatisation ABM pour simplifier l'engagement.
Validation des comptes à l'aide des données
Classez instantanément votre base de données ainsi que les nouveaux comptes à l'aide d'un scoring prédictif et d'indicateurs d'adéquation optimisés par l'IA afin d'identifier les comptes susceptibles de se convertir.
Découvrez plus en détail le profilage de comptes dans Marketo Engage.
Élaborez une solide stratégie ABM à l'aide du guide complet de l'account-based marketing.
Plus de 96 % des responsables marketing ont constaté un meilleur ROI après avoir adopté l'ABM. Ce guide explique tout ce que vous devez savoir pour créer une stratégie ABM qui cible les comptes adéquats, mobilise les bonnes personnes et garantit des résultats probants.
Découvrez à quel point il est facile de configurer le profilage de comptes dans Marketo Engage.
Suivez les instructions détaillées fournies avec notre programme Adobe Experience League pour pouvoir identifier rapidement les profils client idéaux et développer des modèles de compte cible.
Please make sure that the "dexter.base.react.umd" and "dexter.base.consonantcardcollection" clientlibs have been added to the template's Page Policy
Voyons ensemble comment Adobe Marketo Engage peut aider votre entreprise.