In een zee van verwachtingen moet je voor een stroom aan juiste content zorgen.
Het is niet eenvoudig om precies de juiste content voor elk kanaal, elk apparaat en iedere klant te creëren. Deze indeling voor websites. Die afbeelding voor mobiel. En gepersonaliseerde berichten voor iedereen. Wat je ook moet doen – of je nu in een paar uur een landingpagina in elkaar moet zetten of IT en marketing efficiënter met elkaar moet laten samenwerken – Adobe Experience Manager Sites kan je helpen.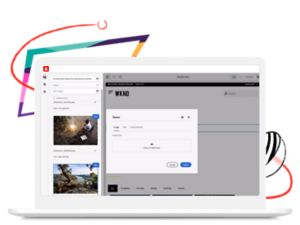 Webcontentmanagement vormt de basis.
Nu er zo veel kanalen en apparaten zijn, maken merken meer content dan ooit. Daarom zijn contentmanagementplatforms voor elke organisatie onmisbaar geworden. In Gartner's Magic Quadrant for Web Content Management worden we als een van de leiders genoemd, omdat wij weten dat je concurrentiekracht in goede content ligt. Met marketingvriendelijke sjablonen en flexibele ontwikkeltools maken we het voor teams gemakkelijker om klanten de content te geven die ze willen, op het moment waarop ze dat willen.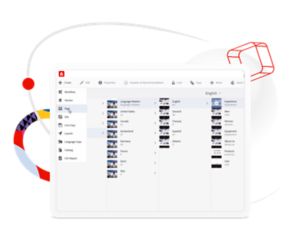 Cross-channel content brengt je verder.
Klanten leggen hun traject snel af en jij moet hen bijbenen. Er is dus geen tijd om voor elke interactie handmatig content te maken. Met cross-channel content kun je verder gaan dan web en mobile en meteen klanten bereiken via single-page applicaties, IoT-apparaten en locatiegebonden schermen. Headless en hybride CMS-opties laten marketeers en ontwikkelaars gelijktijdig werken en geven beide teams meer controle.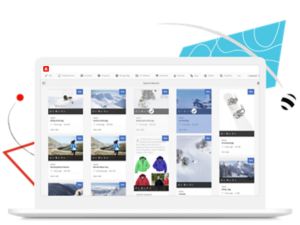 Gepersonaliseerde ervaringen slaan aan.
Content heeft pas effect als die voor de persoon in kwestie relevant en interessant is. Als leider in Gartner's Magic Quadrant voor Multichannel Marketing Hubs zijn wij de aangewezen keuze om bedrijven te helpen om gepersonaliseerde ervaringen te leveren in verschillende kanalen, zoals web, mobile, single-page applicaties, locatiegebonden schermen en IoT-apparaten. Met behulp van analytics en machine learning weet je zeker dat je content zich meteen aanpast aan de klantverwachtingen en dat elke interactie passend en op tijd is.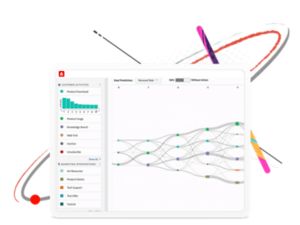 AI-gedreven schaalbaarheid houdt je sterk.
Marketeers moeten de vrijheid hebben om zinvolle relaties met klanten te ontwerpen. Er is dus geen ruimte voor tijdrovende, terugkerende taken. Met de kunstmatige intelligentie en machine learning van Adobe Sensei worden data als klantvoorkeuren en -gedragingen geanalyseerd om je te helpen de optimale ervaring voor elke stap in het klanttraject te kiezen. Het is een van de redenen waarom we al een paar jaar achter elkaar in de Forrester Wave for Web Content Management Systems als leider zijn erkend. Laat het creatieve werk dus over aan je marketeers en laat de rest over aan AI.
"Toen we begonnen, vond 15% van het verkeer plaats op mobieltjes en tablets. Sindsdien komt bijna 50% van ons verkeer van mobieltjes en tablets. Achteraf gezien was onze keuze voor technologieën die responsief ontwerp ondersteunen, zoals in Adobe Marketing Cloud, de slimste keuze die we hebben gemaakt."
Joost van Dun,
Com Manager, Corporate Experience bij Philips
Please make sure that the "dexter.base.react.umd" and "dexter.base.consonantcardcollection" clientlibs have been added to the template's Page Policy