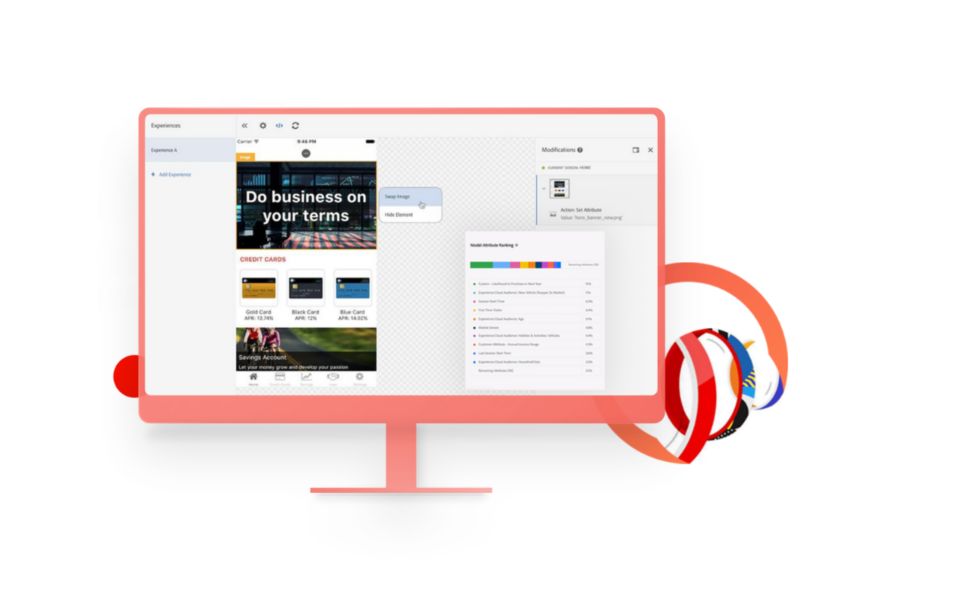 A/B-test en optimaliseer keer op keer elke ervaring met Adobe Target.
Met Adobe Target krijg je grootschalige, door AI aangestuurde testen, personalisatie en automatisering, zodat je die ene klant in de hooiberg kunt vinden en precies kunt aanbieden wat hij of zij zoekt.
De conferentie voor digitale leiders
Bereid je voor om de groei te versnellen met digitale ervaringen.
Voordelen van Adobe Target
Forrester heeft Adobe tot leider uitgeroepen
Lees in het rapport The Forrester Wave™: Digital Intelligence Platforms 2022 hoe Adobe Real-Time CDP, Adobe Target en Adobe Analytics naadloos integreren om de optimalisatie van ervaringen naar een hoger niveau te tillen.
Ontdek hoe je met Adobe Target geweldige digitale ervaringen biedt.
Ontdek waarom Adobe tot leider is uitgeroepen in het rapport 2021 Gartner Magic Quadrant for Digital Experience Platforms.
Adobe is beoordeeld als leider op het gebied van ervaringsoptimalisatie.
Lees in het rapport The Forrester Wave™: Experience Optimization Platforms, Q4 2020 hoe we op 22 criteria hebben gescoord en waarom we als leider uit de bus kwamen.
Laat je bedrijf floreren in een cookieloze wereld.
Lees Thinking Beyond the Third-party Cookie en wordt wegwijs in een nieuwe wereld van gebruikersdata.