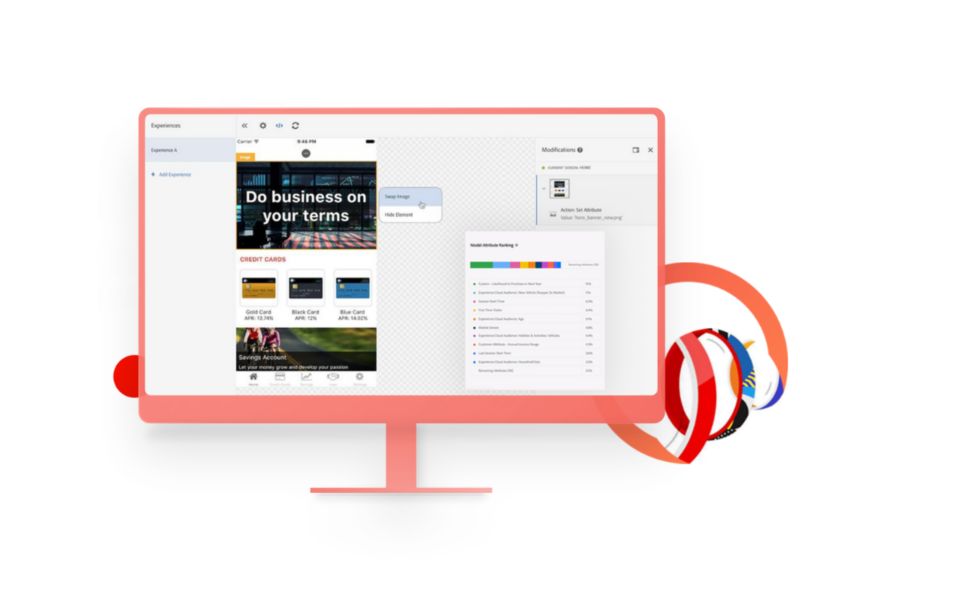 Soumettez chaque expérience à un test A/B et optimisez-la systématiquement avec Adobe Target.
Grâce à ses fonctionnalités de test, de personnalisation et d'automatisation à grande échelle optimisées par l'IA, Adobe Target vous permet de donner satisfaction à chaque membre de votre clientèle.
Forrester classe Adobe parmi les leaders.
Découvrez dans The Forrester Wave™: Digital Intelligence Platforms 2022 comment Adobe Real-Time CDP, Adobe Target et Adobe Analytics s'intègrent parfaitement pour optimiser au maximum les expériences.
Adobe garantit des expériences digitales hors pair.
Découvrez pourquoi Adobe a été désigné leader parmi 16 éditeurs dans le Magic Quadrant 2021 de Gartner sur les plateformes de gestion de l'expérience digitale.
Adobe désigné leader en optimisation des expériences
Lisez le rapport The Forrester Wave™: Experience Optimization Platforms, Q4 2020 et découvrez ses 22 critères d'évaluation ainsi que les raisons qui justifient notre classement parmi les leaders.
Réussissez dans un monde sans cookies.
Lisez Voir plus loin que les cookies tiers pour avancer dans un nouvel univers fait de données utilisateur.