In a sea of expectations, keep the right content flowing.
Creating just the right content for every channel, every device and every customer isn't easy. This layout for websites. That image for mobile. And personalised messages for everyone. Whatever you're up against — from spinning up a landing page in a few hours to helping IT and marketing work more efficiently together — Adobe Experience Manager Sites can help.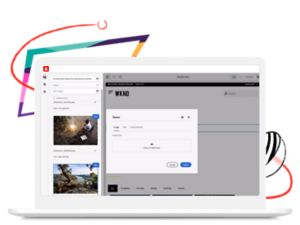 Web content management lays the foundation.
With so many channels and so many devices, brands today create more content than ever before. That's why content management platforms have become mission-critical for every organisation. We're a Leader in Gartner's Magic Quadrant for Digital Experience Platforms because we understand that great content is your competitive edge. And, get your site up quickly with headless architecture, templates and flexible developer tools.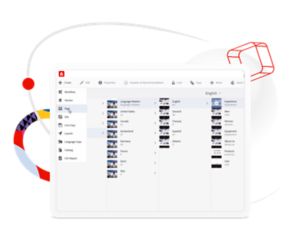 Cross-channel content moves you along.
Customers travel through their journeys quickly and you need to keep up. So there's no time to manually create content for every interaction. With cross-channel content, you can go beyond web and mobile to reach customers via single-page applications, IoT devices and in-venue screens without a second thought. Headless and hybrid CMS options let marketers and developers work simultaneously, giving greater control to each.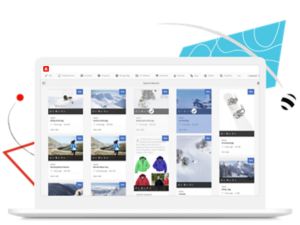 Personalised experiences make it delightful.
All the content in the world won't make an impact unless it's personally relevant and compelling. We're experts in helping companies deliver personalised experiences across channels like web, mobile, single-page applications, in-venue screens and IoT devices. With the help of analytics and machine learning, you can be confident knowing your content will instantly adjust to meet customer expectations, keeping every interaction on target and right on time.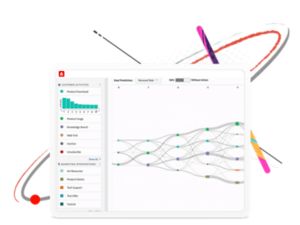 AI-powered scalability keeps you strong.
Marketers need the freedom to design meaningful customer connections. So there's no room for tedious tasks and repetitive work. Adobe Sensei's artificial intelligence and machine learning capabilities analyse data like customer preferences and behaviours to help you to choose the best experience for every step of the customer journey. So, leave the creative work to your marketers. For everything else, there's AI.

"Adobe Experience Manager improves our speed and consistency. We can spend less time managing content and more time polishing marketing campaigns, testing the customer journey and improving site performance - all of which helps us to give our customers a better digital experience."
 
Jasmine Lee, Chief Digital Officer, U Mobile
Gartner names Adobe a Leader in its 2023 Gartner® Magic Quadrant™ for Digital Experience Platforms report for the 6th year in a row.