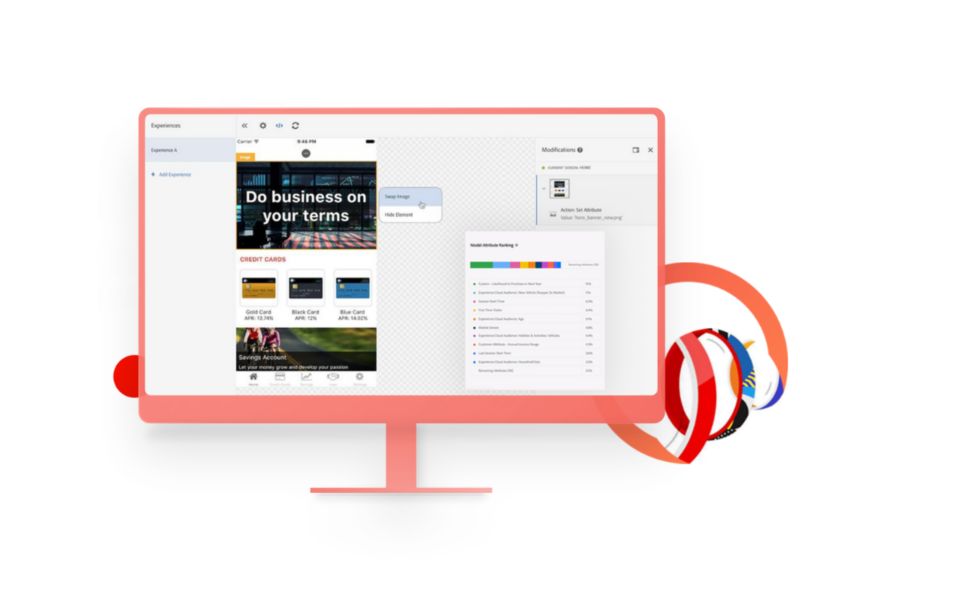 Esegui test A/B e ottimizza qualsiasi esperienza, tutte le volte che vuoi, con Adobe Target.
Con Adobe Target puoi eseguire test basati sull'intelligenza artificiale e sfruttare la personalizzazione e l'automazione su larga scala: così riuscirai a rivolgerti a quel cliente su un milione e dargli esattamente quello che desidera.
Il punto d'incontro dei digital leader
Innovazione per crescere: il valore dell'esperienza.
Forrester nomina Adobe tra i leader
Leggi il report The Forrester Wave™: Digital Intelligence Platforms 2022 per scoprire come Adobe Real-Time CDP, Adobe Target e Adobe Analytics si integrano alla perfezione per ottimizzare al massimo le esperienze.
Scopri come offrire grandi esperienze digitali grazie ad Adobe Target.
Scopri perché Adobe è leader tra 16 fornitori nel report del Magic Quadrant 2021 di Gartner sulle piattaforme di digital experience.
Adobe è tra i leader delle piattaforme di ottimizzazione dell'esperienza.
Leggi il report The Forrester Wave™: Experience Optimization Platforms, Q4 2020 e scopri come ci siamo posizionati in base a 22 criteri di valutazione e perché siamo stati nominati tra i leader.
Trova il successo in un futuro senza cookie.
Leggi la guida Thinking Beyond the Third-party Cookie per imparare a orientarti nel nuovo mondo dei dati utente.