Offri esperienze migliori aumentando la fiducia.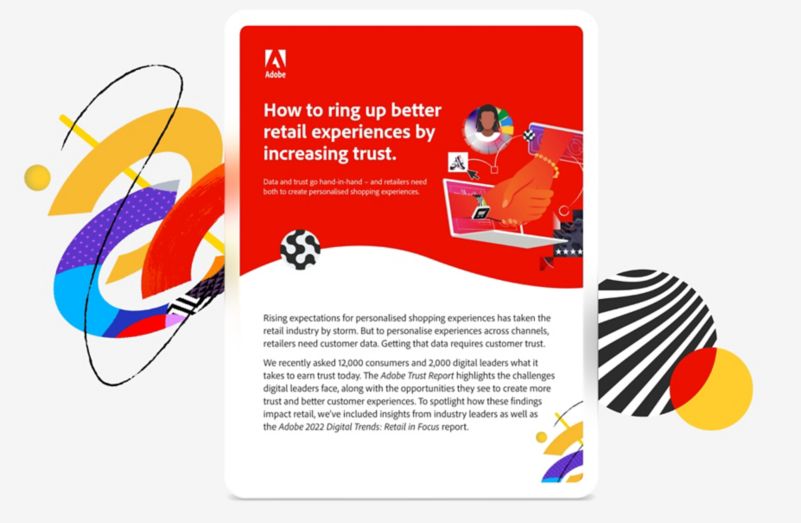 Per capire meglio cosa serve, al giorno d'oggi, per guadagnare la fiducia delle persone, abbiamo chiesto a 12.000 consumatori e 2.000 leader del settore digitale quali sfide devono affrontare e quali opportunità vedono. Consulta l'infografica How to Ring Up Better Retail Experiences by Increasing Trust e scopri perché:
Conquistare la fiducia dei clienti per i retailer è diventato cruciale.
Dati e fiducia vanno di pari passo.
I clienti si aspettano contenuti pertinenti al momento giusto e nel luogo giusto.

Condividi i tuoi recapiti per visualizzare l'infografica.

Adobe, the Adobe logo, Creative Cloud, and the Creative Cloud logo are either registered trademarks or trademarks of Adobe in the United States and/or other countries. All other trademarks are the property of their respective owners.
© 2023 Adobe Inc. All rights reserved.