Crea nuove esperienze di vendita al dettaglio con contenuti intelligenti.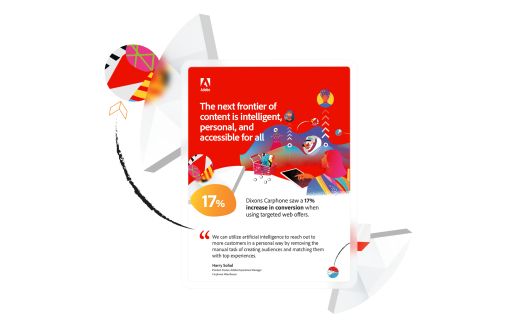 Consulta la nostra infografica The Next Frontier of Content Is Intelligent, Personal, and Accessible for All e scopri come i retailer stanno trasformando i contenuti con l'IA e il machine learning per: 
Distribuire più velocemente contenuti personalizzati 
Adattare dinamicamente i contenuti 
Semplificare l'intera esperienza 
 
Completa il modulo per scaricare l'infografica.
Adobe, the Adobe logo, Creative Cloud, and the Creative Cloud logo are either registered trademarks or trademarks of Adobe in the United States and/or other countries. All other trademarks are the property of their respective owners.
© 2023 Adobe Inc. All rights reserved.