Notre prochaine rencontre dédiée à l'expérience digitale aura lieu les 8 et 9 juin 2023 à Londres et en virtuel.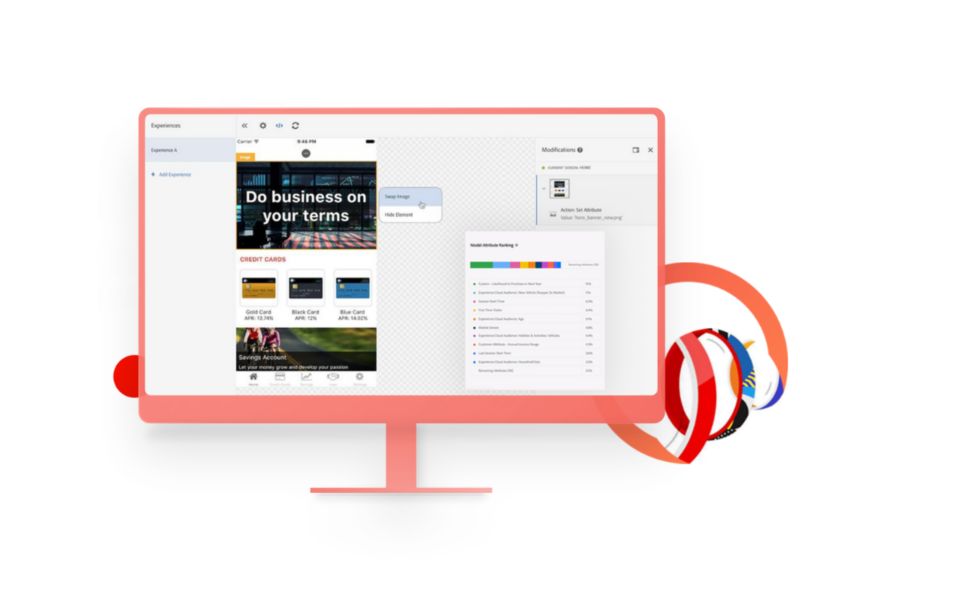 Testez et optimisez systématiquement les expériences avec Adobe Target.
Cette solution vous permet de tester, de personnaliser et d'automatiser à grande échelle des expériences utilisateur optimisées par l'IA afin de proposer individuellement à vos clients exactement ce qu'ils attendent.

Participez à l'Experience Makers Live.
Découvrez comment faire de l'économie digitale une affaire personnelle en assistant à notre évènement virtuel gratuit.
Forrester classe Adobe parmi les leaders.
Découvrez dans The Forrester Wave™: Digital Intelligence Platforms 2022 comment Adobe Real-Time CDP, Adobe Target et Adobe Analytics s'intègrent parfaitement pour optimiser au maximum les expériences.
Adobe Target peut vous aider à déployer des expériences digitales d'exception.
Découvrez pourquoi Adobe a été désigné leader parmi 16 éditeurs dans le Magic Quadrant 2021 de Gartner sur les plateformes de gestion de l'expérience digitale.
Adobe désigné leader en optimisation des expériences
Lisez le rapport The Forrester Wave™: Experience Optimization Platforms, Q4 2020 et découvrez ses 22 critères d'évaluation ainsi que les raisons qui justifient notre classement parmi les leaders.
Réussissez dans un monde sans cookies.
Lisez Voir plus loin que les cookies tiers pour avancer dans un nouvel univers fait de données utilisateur.