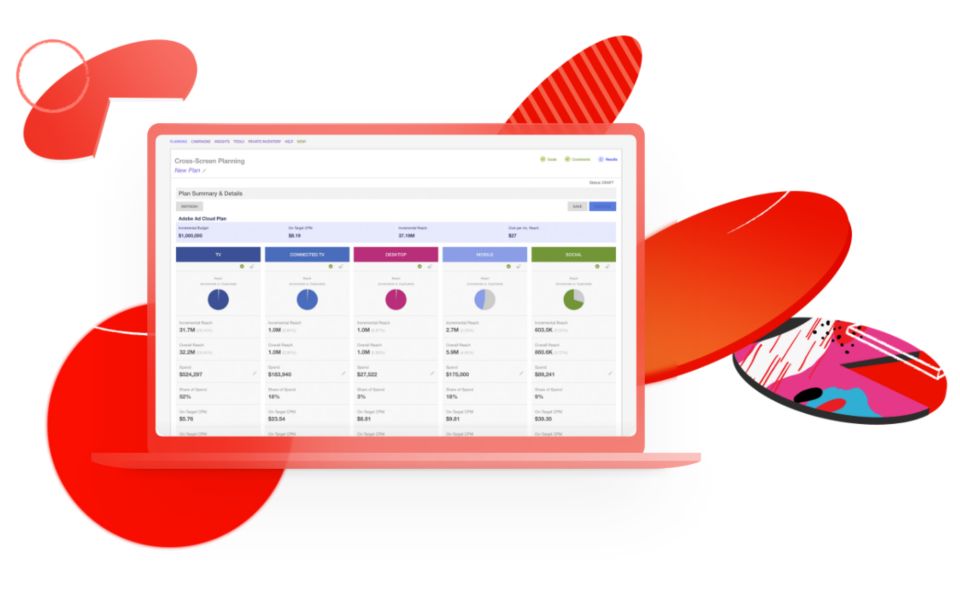 The programmatic advertising platform for all media.
The days of siloed media are over. Adobe has the only independent advertising platform to unify and automate all media, screens, data, and creativity at scale.

Adobe ad software products



Learn how Adobe ad software blends data science with your advertising approach.
Learn 2020 Gartner Magic Quadrant for Ad Tech to learn about the strengths that helped position Adobe as a Magic Quadrant Leader.
Create the future.
Join the evolution of digital first customer experiences
Discover the latest digital marketing trends and build your strategy for 2022.

Access all our seminars, Q&A sessions and workshops, on demand.

Restore trust in advertising. Create brands that last. 

Explore more 2019 Digital Trends in advertising.
---
Please make sure that the "dexter.base.react.umd" and "dexter.base.consonantcardcollection" clientlibs have been added to the template's Page Policy
---
---
Please make sure that the "dexter.base.react.umd" and "dexter.base.consonantcardcollection" clientlibs have been added to the template's Page Policy