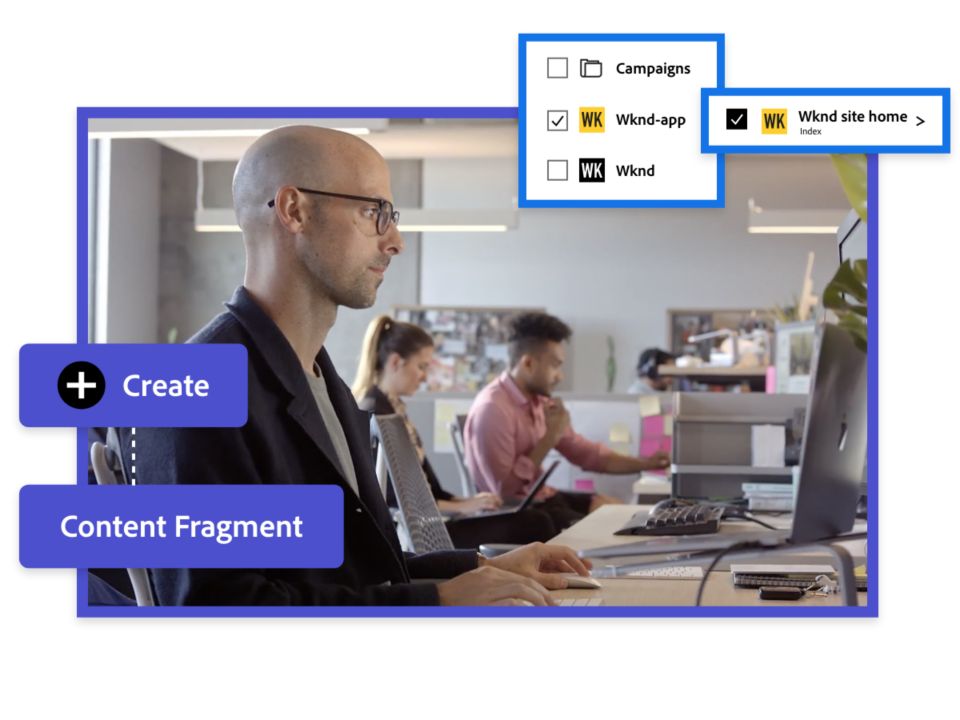 Het headless CMS is de motor achter verbonden ervaringen.
Adobe Experience Manager geeft ontwikkelaars en bedrijfsgebruikers standaard de vrijheid om content te creëren en aan te leveren in een headless of headful model, zodat je content kunt structureren en aanleveren in al je favoriete frontend-frameworks. 
Adobe Experience Manager zorgt voor een probleemloze ontwikkeling en aanlevering.
Dankzij de headless-CMS-voorzieningen kunnen ontwikkelaars eenvoudig responsieve, gepersonaliseerde ervaringen maken voor elk contactpunt, waaronder single-page apps, mobiele apps, IoT en nog veel meer.
Creëer en lever snel verbonden ervaringen met krachtige, uitgebreide en volledig beschikbaar gestelde API's.

Flexibele frontend-JS-frameworks
Verkort de ontwikkeltijd door gebruik te maken van je eigen frontend of van ons krachtige JavaScript-framework met kant-en-klare prestatieverbeteringen.
Eindeloze uitbreidbaarheid
Breid je systeem uit met een omvangrijke catalogus met extensies of bouw je eigen integraties met ons serverloze framework voor uitbreidingen van derden.
Eenvoudig hergebruik van content
Maak en beheer content als herbruikbare fragmenten die aan de frontend van je keuze worden aangeleverd.
Een uitbreidbaar platform dat is aangepast aan jouw manier van werken.
Start snel, schaal sneller.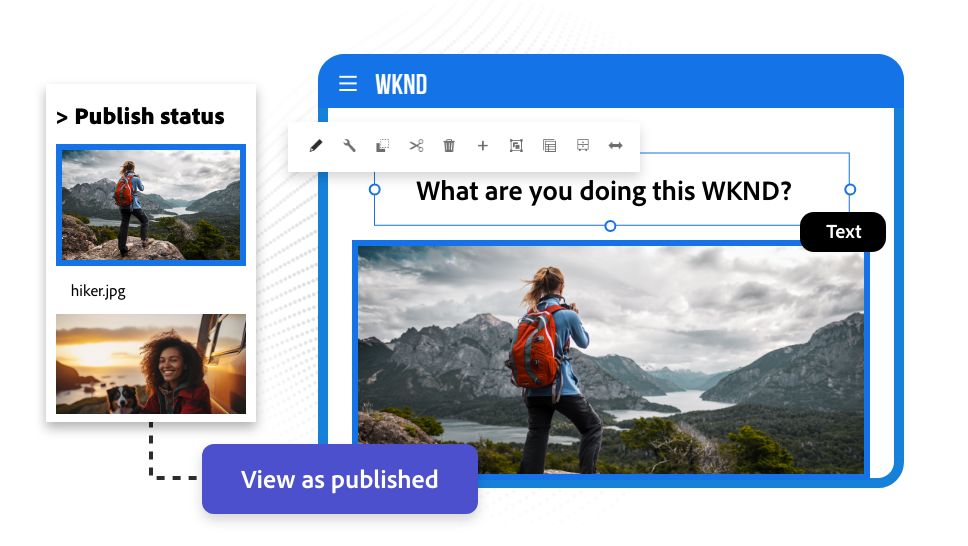 Efficiënte workflows voor ontwikkelaars.
Ontwikkelaars kunnen tools sneller lanceren en zijn minder tijd kwijt aan het onderhouden van SPA's (Single Page Applications) dankzij de kant-en-klare, open-source React en Angular Core Components voor gemeenschappelijke SPA-elementen.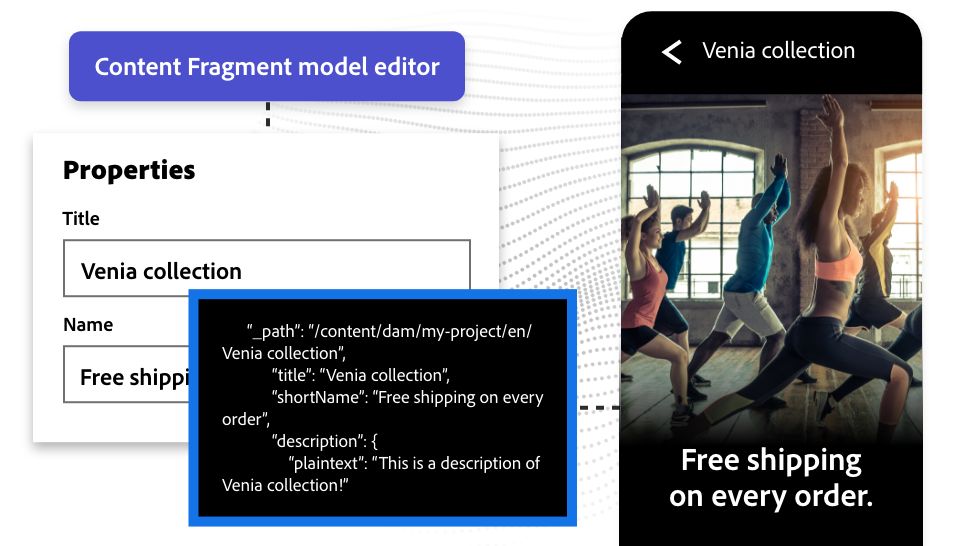 Blijf bij de tools en talen die je nu al gebruikt.
Ga aan de slag met de tools, systemen en talen van je keuze om gemakkelijk en sneller boeiende cross-channel ervaringen te creëren.
Versnel de creatie en aanlevering.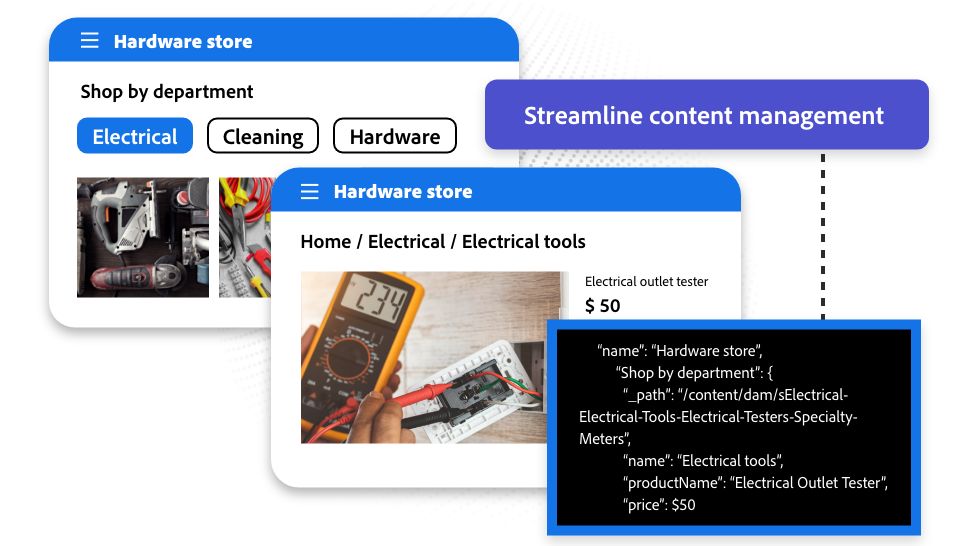 Intuïtieve, uitgebreide API's.
Stroomlijn het contentmanagement en de contentaanlevering met ongecompliceerde API's, waaronder GraphQL-API's.
Creëer content die je overal kunt hergebruiken met contentfragmenten.
Modulaire, kanaalonafhankelijke, gestructureerde content kan in alle kanalen en op alle contactpunten worden hergebruikt om consistentie te waarborgen.
Bouw het systeem dat je wilt.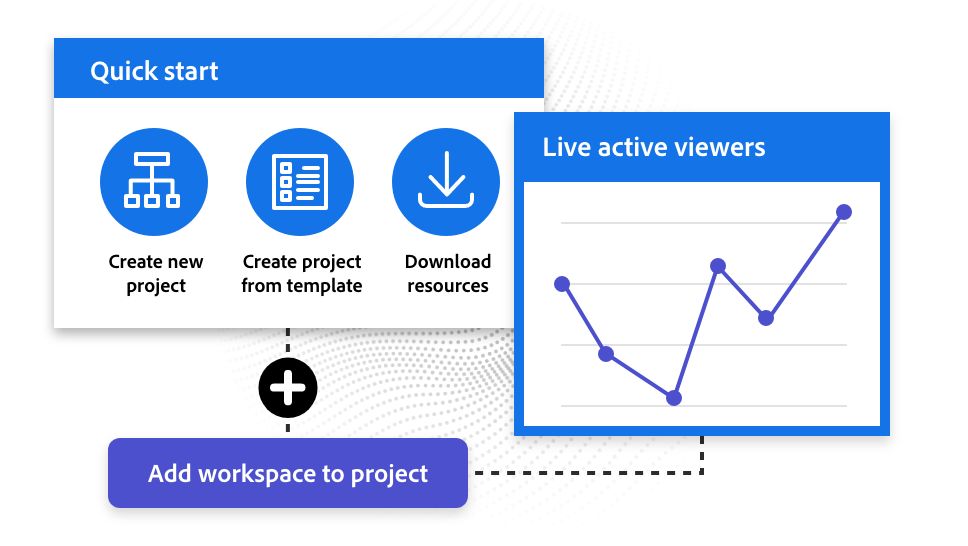 Profiteer van de uitbreidingsmogelijkheden van andere aanbieders.
Pas Adobe Experience Manager Sites aan je behoeften aan via ons framework voor uitbreidingen van derden om eenvoudig aangepaste extensies te bouwen.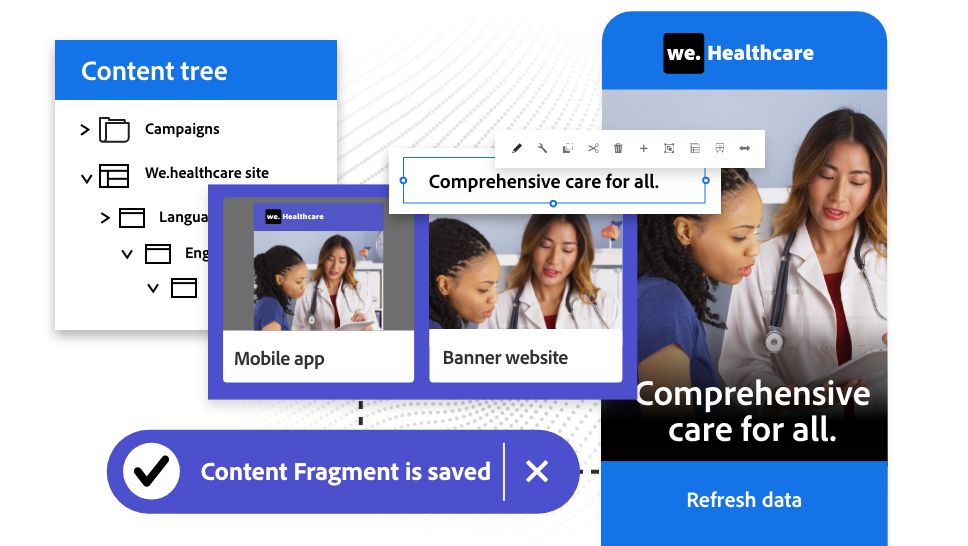 Een geïntegreerd, cloud-native platform.
Ondersteun zakelijke governance en globalisering met een cloud-native architectuur die altijd actueel is, snelle implementatiecycli biedt, automatisch schaalt en een zelfherstellende infrastructuur heeft.
"Adobe Experience Manager vormt de basis van onze digitale ervaringen. Dit is het platform waarop we onze webervaringen hebben gebouwd, terwijl we met Experience Manager Headless ook onze mobiele-app-ervaringen kunnen aansturen. Dat maakt het voor onze teams eenvoudiger om snel en efficiënt content op onze mobiele apps en onze webobjecten te leveren."
Nicole West, VP of Digital Strategy & Product, Chipotle.
Meer informatie over headless CMS