Identificeer nieuwe targetaccounts, valideer bestaande accountlijsten en maak het ideale klantprofiel — in luttele seconden in plaats van weken — met AI-gedreven workflows en accountgebaseerde marketingfilters.  
---
Sneller betere inzichten in accounts.
Een voortreffelijke ABM-strategie (accountgebaseerde marketing) is niet alleen effectief, maar is ook winstgevend. Als je echter handmatig targetaccountlijsten wilt maken, heb je verschillende tools, spreadsheets en weken tijd nodig. Dit proces kan een belemmering vormen voor verkoop- en marketingteams, die vertrouwen op snelheid, nauwkeurigheid en precisie.  
Met behulp van AI identificeert Adobe Marketo Engage in enkele seconden targetaccounts, zodat jij je kunt richten op het creëren van campagnes in plaats van het opsporen van accounts. Maak eenvoudig meerdere voorspellende lijsten op basis van onlangs geworven accounts, nieuwe up-sellkansen en accounts in je database die je wellicht over het hoofd hebt gezien. Valideer ze vervolgens en maak gepersonaliseerde ABM-campagnes met e-mailmarketing, paid media targeting en intelligente cross-channel nurturing.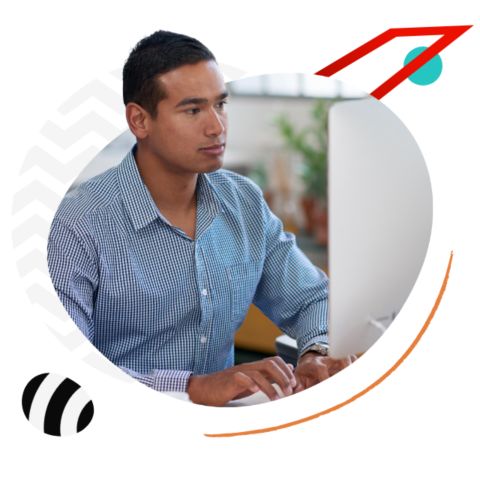 Kijk hoe deze functie werkt.
AI-gedreven ideale klantmodellen
Maak je eigen aanpasbare model voor ideale klantprofielen met AI en miljoenen data-indicatoren voor geschiktheid en intentie.
Gebruiksvriendelijke modelaanpassing 
Pas de aanbevelingen voor accountprofilering aan door eenvoudig het belang van elke geschiktheidsindicator te wijzigen in overeenstemming met je unieke bedrijfsbehoeften.
Voorspellende targetaccountlijsten 
Gebruik meer dan 500 miljoen datapunten om accounts binnen enkele seconden te verrijken en te prioriteren met op AI gebaseerde geneigdheidsscores en geschiktheidsindicatoren.
Converteer voorspellende accountrankings, geneigdheidsfactoren en data-indicatoren voor geschiktheid en intentie naar ABM-targetingfilters en automatiseringstriggers om de ABM-interacties te stroomlijnen.
Datagestuurde accountvalidatie
Orden je database en netto nieuwe accounts met AI-gebaseerde predictive scoring en best-fit-indicatoren om te bepalen welke accounts waarschijnlijk kunnen worden geconverteerd.
Lees meer over accountprofilering in Marketo Engage.
Ontwikkel een robuuste ABM-strategie met The Definitive Guide to Account-based Marketing.
Meer dan 96% van de marketeers profiteerde van een betere ROI na de overstap op ABM. In deze gids komt alles aan bod wat je nodig hebt om een ABM-strategie te maken waarmee je je op de juiste accounts richt, de juiste personen bereikt en succes boekt.
Ontdek hoe eenvoudig het is om accountprofilering in te stellen in Marketo Engage.
Adobe Experience League biedt je stapsgewijze instructies om snel ideale klantprofielen te identificeren en targetaccountmodellen te maken.