Criação de perfis de conta
Descubra novas contas-alvo, valide listas de contas existentes e monte o perfil do cliente ideal em segundos, em vez de semanas, usando fluxos de trabalho viabilizados por IA e filtros de marketing baseado em contas. 
---
Insights de conta melhores e com mais rapidez.
Uma boa estratégia de marketing baseado em contas (ABM) não é apenas eficaz; é rentável. No entanto, montar manualmente listas de contas-alvo exige várias ferramentas, planilhas e até mesmo semanas para terminar. É um processo que pode atrasar as equipes de vendas e de marketing, que dependem de velocidade e precisão. 
Utilizando IA, o Adobe Marketo Engage revela contas-alvo em segundos, assim você pode concentrar seus esforços na criação de campanhas em vez de na busca de contas. Crie facilmente várias listas preditivas com base em contas recém-conquistadas, novas oportunidades de vendas agregadas e contas no seu banco de dados que você pode ter ignorado. Depois, valide-as e crie campanhas de ABM personalizadas com marketing por email, direcionamento de mídia paga e desenvolvimento inteligente entre canais.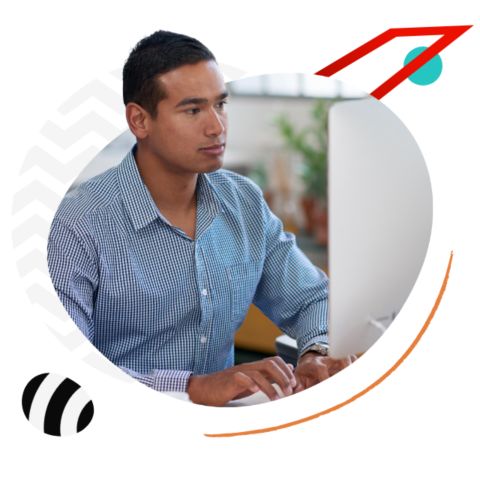 Veja por que esse recurso funciona.
Modelos de cliente ideal viabilizados por IA
Crie o seu próprio modelo de perfil de cliente ideal (ICP) ajustável utilizando IA e milhões de indicadores de dados de adequação e intenção.
Ajuste de modelos fácil de usar 
Ajuste as recomendações da criação de perfis de conta alterando a importância de cada indicador de adequação para que você possa atender a necessidades empresariais exclusivas.
Listas preditivas de contas-alvo 
Use mais de 500 milhões de pontos de dados para enriquecer e priorizar contas em segundos usando índices de propensão fornecidos por IA e indicadores de adequação.
Acionadores de engajamento de ABM
Converta classificações preditivas de conta, taxas de propensão e indicadores de dados de adequação e de intenção em filtros de direcionamento de ABM e acionadores de automação para simplificar o engajamento de ABM.
Validação de conta orientada por dados
Classifique instantaneamente seu banco de dados, assim como novas contas, para identificar quais contas têm chances de serem convertidas usando pontuação preditiva baseada em IA e indicadores de melhor adequação.
Saiba mais sobre criação de perfis de conta no Marketo Engage.
Crie uma estratégia de ABM avançada com o The Definitive Guide to Account-based Marketing.
A porcentagem de profissionais de marketing que observaram melhorias no ROI ao trocar para o ABM é alta: mais de 96%. Este guia aborda tudo para você criar uma estratégia de ABM que identifica os clientes ideais, interage com as pessoas certas e gera resultados.
Saiba como é fácil configurar a criação de perfis de conta no Marketo Engage.
A Adobe Experience League oferece instruções passo a passo para que você possa identificar rapidamente perfis de cliente ideal e criar modelos de conta-alvo.