Essential retail's digital customer experience turning point.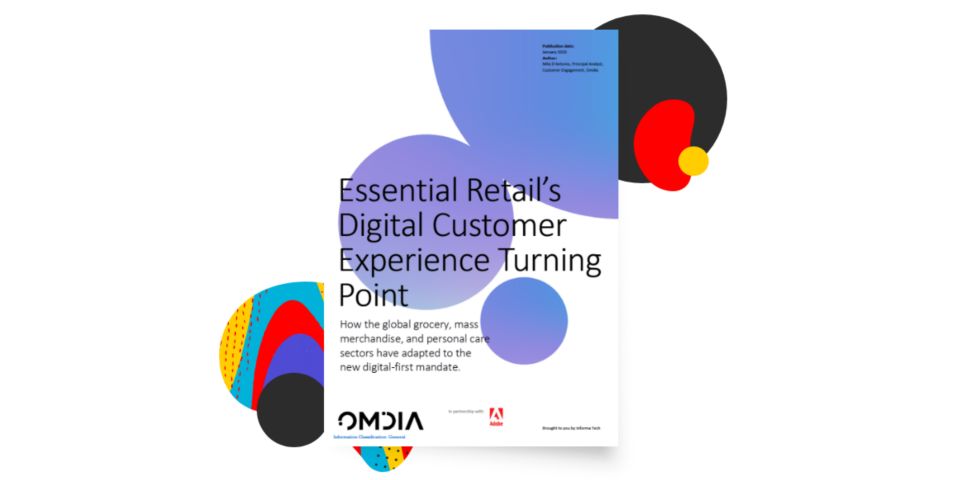 ---
The COVID-19 pandemic has accelerated a worldwide transition to online, self-service commerce, with essential retail industries experiencing some of the greatest disruption. In this global survey conducted by Omdia and Adobe, learn how essential retailers and their customers are adapting to the demands of today's digital first economy.
Please share your contact information to get the report.