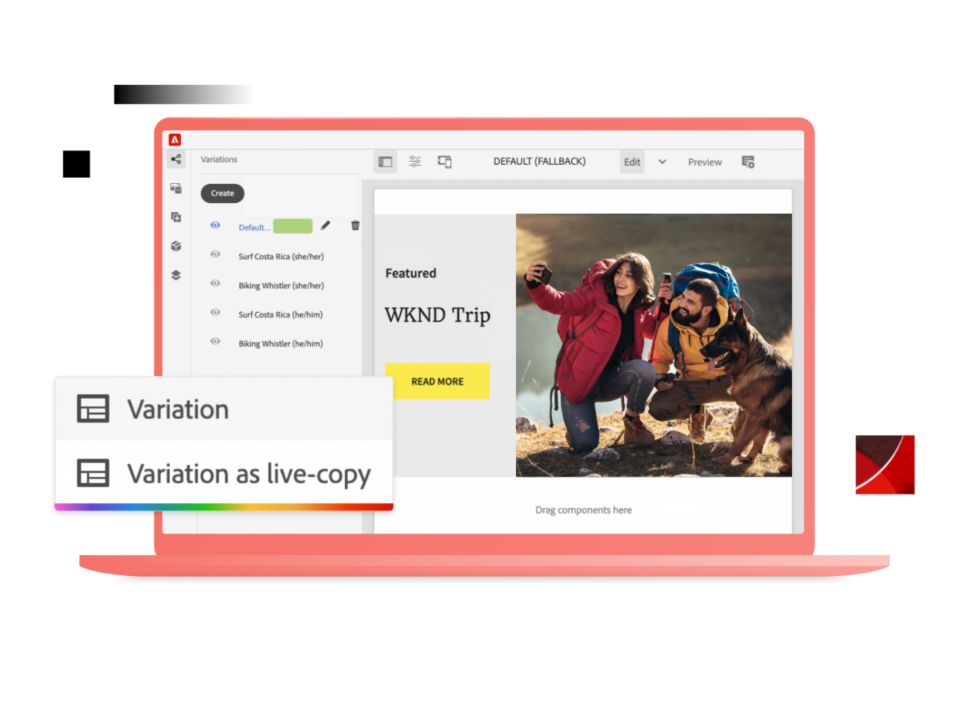 Adobe Experience Manager Sites
Our CMS takes you from "Personalization takes time" to "Personalization in no time."
The marketer and developer-friendly content management system (CMS) built to deliver personalized experiences to any audience on any channel — without having to compromise on speed or scale.
Explore the benefits of Adobe Experience Manager Sites.

"Adobe Experience Manager improves our speed and consistency. We can spend less time managing content and more time polishing marketing campaigns, testing the customer journey and improving site performance - all of which helps us to give our customers a better digital experience."
 
Jasmine Lee, Chief Digital Officer, U Mobile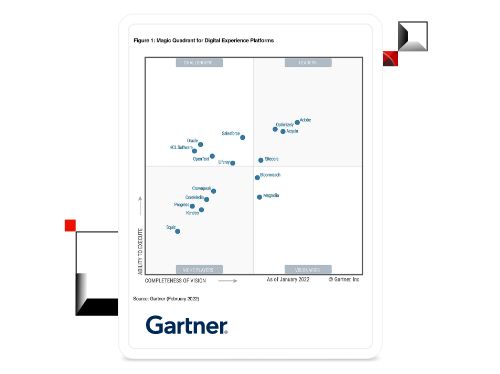 Adobe beats the top 16 competitors in digital experience technology.
Noting our innovative, sophisticated, and broad capabilities, Gartner named Adobe a Leader in its 2022 Gartner® Magic Quadrant™ for Digital Experience Platforms.
Do even more with a little help from these Experience Manager friends.
Connect Adobe products to create experiences that are right on time and just right for your customers.
Adobe Experience Manager Sites + Adobe Target + Adobe Analytics
Tailor experiences with rules-based and location-based targeting to increase customer engagement, and use A/B and multivariate testing to fine-tune every engagement.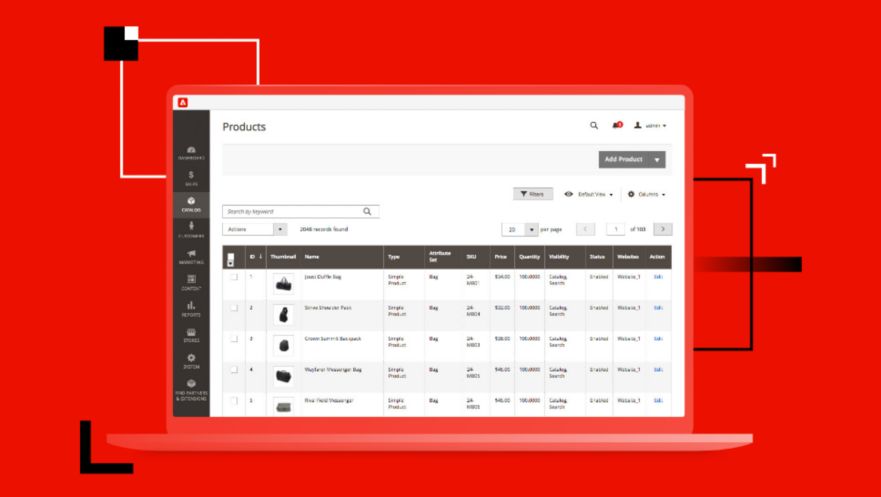 Experience Manager Sites + Adobe Commerce
Create immersive shopping experiences by enriching product pages with editorial content, and manage both content and commerce with a single integrated system.
Please make sure that the "dexter.base.react.umd" and "dexter.base.consonantcardcollection" clientlibs have been added to the template's Page Policy