Magento is now Adobe Commerce
Build multi-channel commerce experiences for B2B and B2C customers on a single platform. From catalog to payment to fulfillment, our future-proof technology gives you a commerce platform that's endlessly flexible, extensible and scalable. Adobe Commerce 2.4.4 is here! - Update now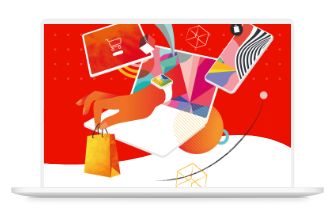 2021 Consumer Preferences.
The pressure is on to make online shopping exceptional. In our latest consumer preferences report, we explored data from just under 10,000 shoppers to highlight how today's retailers can deliver the right experiences online.
---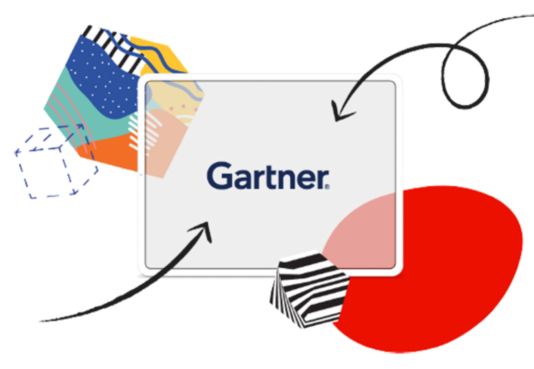 Magic Quadrant™ names Adobe a Leader. 
Read 2021 Gartner® Magic Quadrant™ for Digital Commerce.

---
How Adobe Commerce is different
We build experiences, not just shop fronts
Adobe Commerce has powerful tools to let you confidently launch, manage and scale your business, including the ability to host multiple instances on one platform and cloud deployment, while native integrations with Adobe products like Analytics, Target, Experience Manager and Creative Cloud help take personalisation to the next level.
---
A single platform for all your commerce
Whether you're a B2B ready to go direct to consumer (D2C) or a B2C managing several brands in 10 different languages, Adobe Commerce lets you manage multiple sales channels and brands and expand into new countries, simply, from one platform.
---
Intelligence from industry-leading AI
Intelligent commerce, powered by Adobe Sensei AI, provides actionable data analysis and automates back-end workflows on everything from catalogue updates, site content creation, product recommendations, fulfilment and customer targeting and personalisation.
---
Rooted in omnichannel digital commerce. 
Omnichannel business is no longer an option. From laptop to smartphone to in-store, people want to buy what they want, from wherever they want, at the price they want. Our digital commerce platform offers the right products, services, and partners to help you achieve omnichannel success.
---
Solid foundations for global expansion
It's time to invest in commerce operations abroad - but the idea can seem daunting. Launching an international digital commerce site can take up valuable time and resources and missteps can be costly. Drive global expansion with Adobe Commerce, powered by Magento.
---
Digital commerce designed for mobile
Mobile commerce is set to grow 68% by 2022, according to an eMarketer report. The future is mobile and Adobe Commerce helps businesses build the foundations. Creating a fast and affordable mobile-ready site, for example, is critical for growth.
---
Migrating to Adobe Commerce 2
The demands of today's shoppers strain the capabilities of yesterday's digital commerce platforms. Now more than ever, a next-generation solution is needed to meet - and exceed - consumer expectations. Migrating to Adobe Commerce 2 will open up dramatic business potential for your Adobe Commerce 1 store.
Adobe - the digital commerce platform for any industries.
What's the difference between eCommerce and digital commerce?
Where eCommerce often relates to sales only, digital commerce refers to the wider practice of selling goods and services online. This could include marketing, digital infrastructure, promotion and analytics. Adobe Commerce, powered by Magento, offers all of this in one, easy-to-use solution.
Access to a global market - don't be tied down by the location of your bricks-and-mortar location.
Customer insights - get greater understanding of your consumer behaviour and trends.
Low overheads - with no rent, bills or other costs associated with a physical location, your business is streamlined and efficient.
Lack of personalised service - while there are many flourishes you can add to your digital service, you might struggle to replicate in-person shopping experiences. 
No tactile experiences - in certain industries, like fashion and motoring, some customers prefer the experience of testing products before buying them.  
Competition - with easier price comparisons between retailers, customers may quickly find a cheaper vendor for your products. 
Extensible to incorporate any and all technology
Adobe Commerce is completely scalable and extensible, with a modular core and headless capabilities that allow you to quickly incorporate new technologies — even ones yet to be invented — so you can reach customers across an ever expanding network of touchpoints.