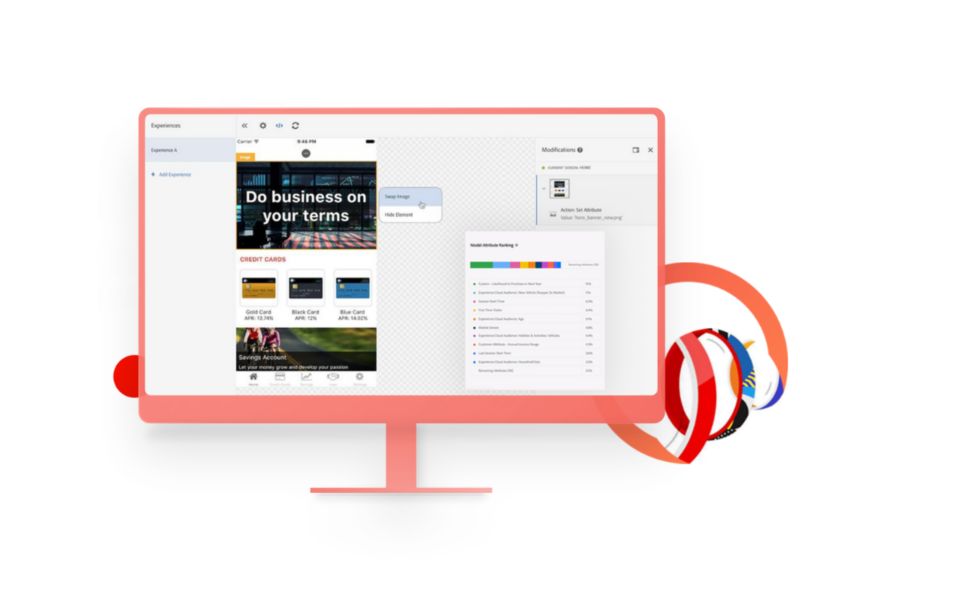 A/B test and optimise every experience, every time, with Adobe Target.
With Adobe Target, you get AI-powered testing, personalisation and automation at scale, so you can find that one customer out of a million and give them what they want.
The Conference for Digital Leaders
Get Ready to Accelerate Growth through Digital Experiences.
Forrester names Adobe a Leader
Read The Forrester Wave™: Digital Intelligence Platforms 2022 report to learn how Adobe Real-Time CDP, Adobe Target and Adobe Analytics seamlessly integrate to elevate experience optimisation.
See your business thrive in a cookieless future.
Read Thinking Beyond the Third-party Cookie to learn how to navigate a new world of user data.