Tips for the Social Media Marketer: LinkedIn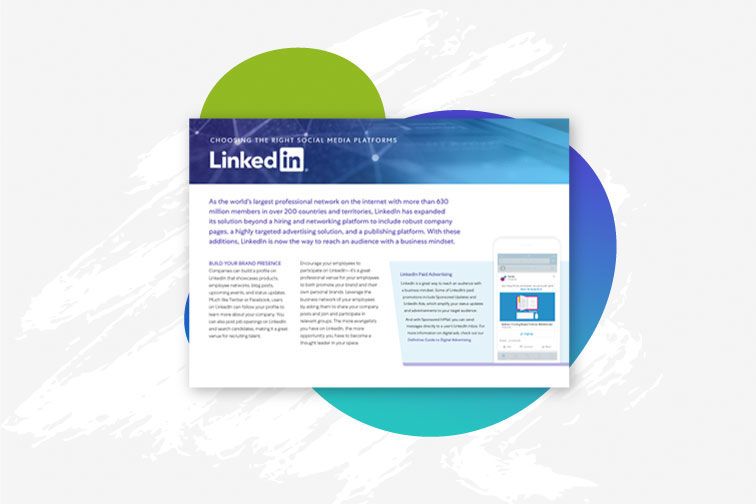 As the world's largest professional network on the Internet with more than 400 million members in over 200 countries and territories, LinkedIn has expanded its solution beyond a hiring and networking platform to include robust company pages, a highly targeted advertising solution and a publishing platform. With these additions, LinkedIn is now the way to reach an audience with a business mindset.
Download this cheat sheet to learn about social media marketing on LinkedIn and get some quick action items and best practices that you can use straightaway.
Please share some contact information to download the Article