Fixing Failed Deliveries: Improving Data Quality in Retail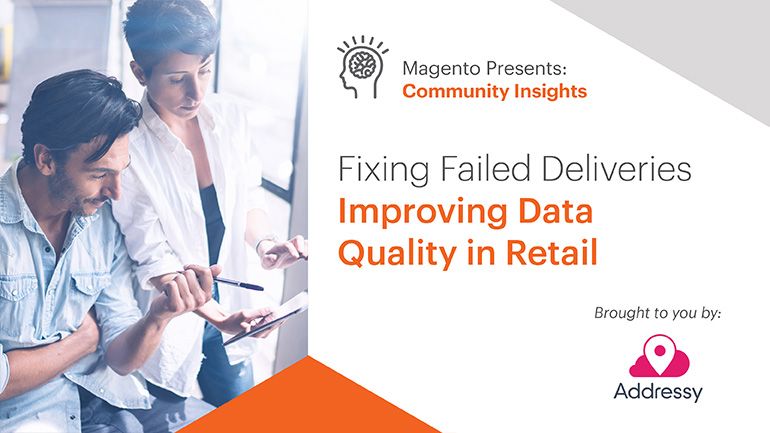 Few experiences have the power to affect a retailer's revenue or brand like a failed delivery; yet 1 in 20 online orders never reach their destination and many retailers don't have the technology in place to address the issue. With Addressy, a Magento Select Technology Partner, you can improve your deliverability to ensure your online orders reach their destination.
This study compiles data from more than 300 retailers and 2,000+ global customers to understand why delivery failures occur, what consequences they have for merchants and how to stop them from happening through improving data quality.
You can find Addressy's Magento 2 extension on our Marketplace.
Please share some contact information to download the Guide