New Study Maps Role of Digitisation in Growth of Middle Market Companies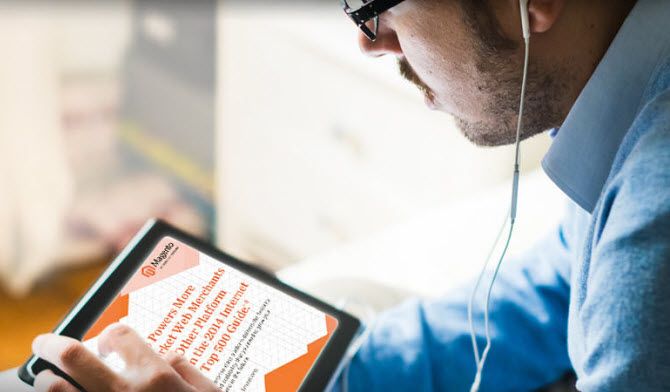 THE FASTEST-GROWING MIDDLE MARKET COMPANIES PLACE THE STRONGEST EMPHASIS ON GOING DIGITAL
The National Centre for the Middle Market (NCMM) and Magento Commerce announced results from their joint "How Digital Are You?" study, which examines how middle market businesses are utilising digitisation to streamline processes, maximise efficiencies and promote business growth.
"Clearly, the study validates that improving digitisation is important to every industry in the digital age and that technology is rewriting the rules of the game. Businesses that are complacent or just average in this area will get left behind," said Peter Sheldon, Head of Strategy, Magento Commerce. "To keep pace, companies must take necessary steps to address key digitisation barriers and move quickly to successfully adopt next-era digital tools. In doing so, these businesses secure not only continued relevance, but also superior returns and growth."
Middle market companies are defined as those that produce annual revenues between $10 million and $1 billion. The U.S. middle market consists of nearly 200,000 companies that employ 44.5 million people and generate more than $10 trillion in combined revenue annually.
Fill in the form to get your FREE copy of this in-depth study
Please share some contact information to download the Guide